Anti-Aging Scientist Aubrey de Grey Accused of Sexually Harassing 2 Businesswomen
A British gerontologist who said that one day that humans could live into their thousands, faces sexual harassment claims and has been placed on administrative leave by his Californian company pending an investigation.
Two women have accused the chief science officer at the Mountain View-based SENS Research Foundation, Aubrey de Grey, 58, who is renowned for his research in attempting to reverse aging, of predatory behavior. He denies the allegations.
Celine Halioua, 26, who founded the biotech start-up Loyal, which is developing drugs to lengthen the lifespan of dogs, tweeted a blog post on Wednesday, in which she wrote that de Grey had made inappropriate comments while she was an intern at SENS in 2016.
She said that SENS funded a lot of her undergraduate and graduate work and that "as such I was often paraded in front of their donors."
She also said SENS executives used her attractiveness to get funds, and added that at one dinner de Grey told her: "I was a 'glorious woman' and that as a glorious woman I had a responsibility to have sex," with the donors.
She wrote that she left the dinner "sobbing," adding that it had taken her years "to shake the deep-seated belief that I only got to where I am due to older men wanting to have sex with me."
"I had daily panic attacks for months after leaving Oxford, and still deal with flare ups," she tweeted.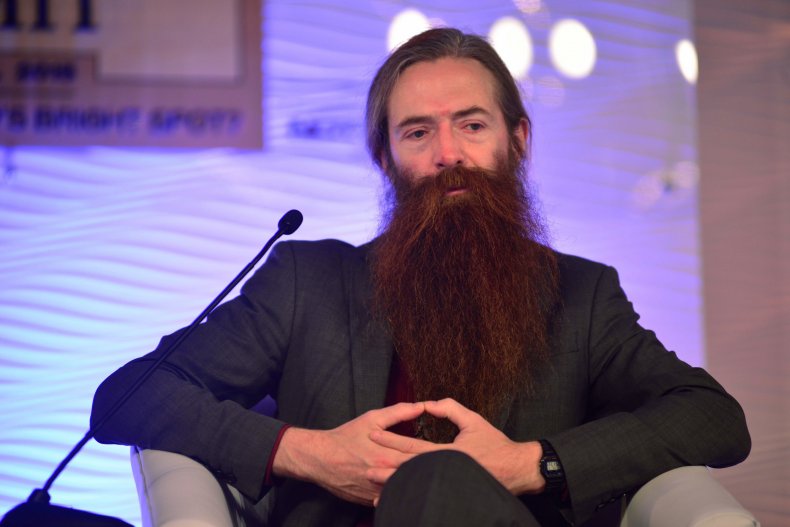 Meanwhile, another woman, Laura Deming, 27, who founded the Longevity Fund, alleged that when she was 17, de Grey told her by email that he had an "'adventurous love life' and that it had 'always felt quite jarring' not to let conversations with me stray in that direction given that '[he] could treat [me] as an equal on every other level.'"
She wrote in a blog post on August 10 that on several occasions, she had almost left the longevity field and that while she expected "misunderstandings," she did not anticipate "a trusted mentor I'd known since childhood to hit on me so blatantly."
Newsweek has contacted de Grey for comment.
De Grey who has said that technology will in the future allow humans to control the aging process and that one day people could live into their hundreds and beyond, denied the womens' allegations in a Facebook post.
He wrote that the women "have been deceived into the view that I have done many things that I have in fact not done." While admitting that he wrote Deming an email "which I unreservedly regret," he said that the women's descriptions of the encounters were "decidedly incomplete."
He said that he "utterly den[ies]" Halioua's allegations about his comments at the dinner and that "most of her accusations concerning that dinner appear to be of other people, not of me."
He added that there were "no other accusers," and "no iceberg of which Celine is claiming to be the tip."
"[I]f other accusers come forward with supporting evidence, I will step aside a great deal faster than [Andrew] Cuomo just did," referring to the New York governor who resigned on Tuesday.
When contacted for comment, Lisa Fabiny-Kiser, acting executive director at SENS, referred Newsweek to its Facebook statement that de Grey had been on administrative leave since June and that an independent investigator was looking into the allegations. She said that her firm would take the findings seriously and "if appropriate, take decisive action."
She said her firm did not "condone behavior that makes our colleagues and members of our scientific community feel victimized, targeted or harmed."
"Out of respect for the integrity of the investigation, it wouldn't be appropriate for us to share additional information at this time," she told Newsweek.
Update 8/13/21 4:20 a.m. ET: This story has been updated with a statement by SENS.