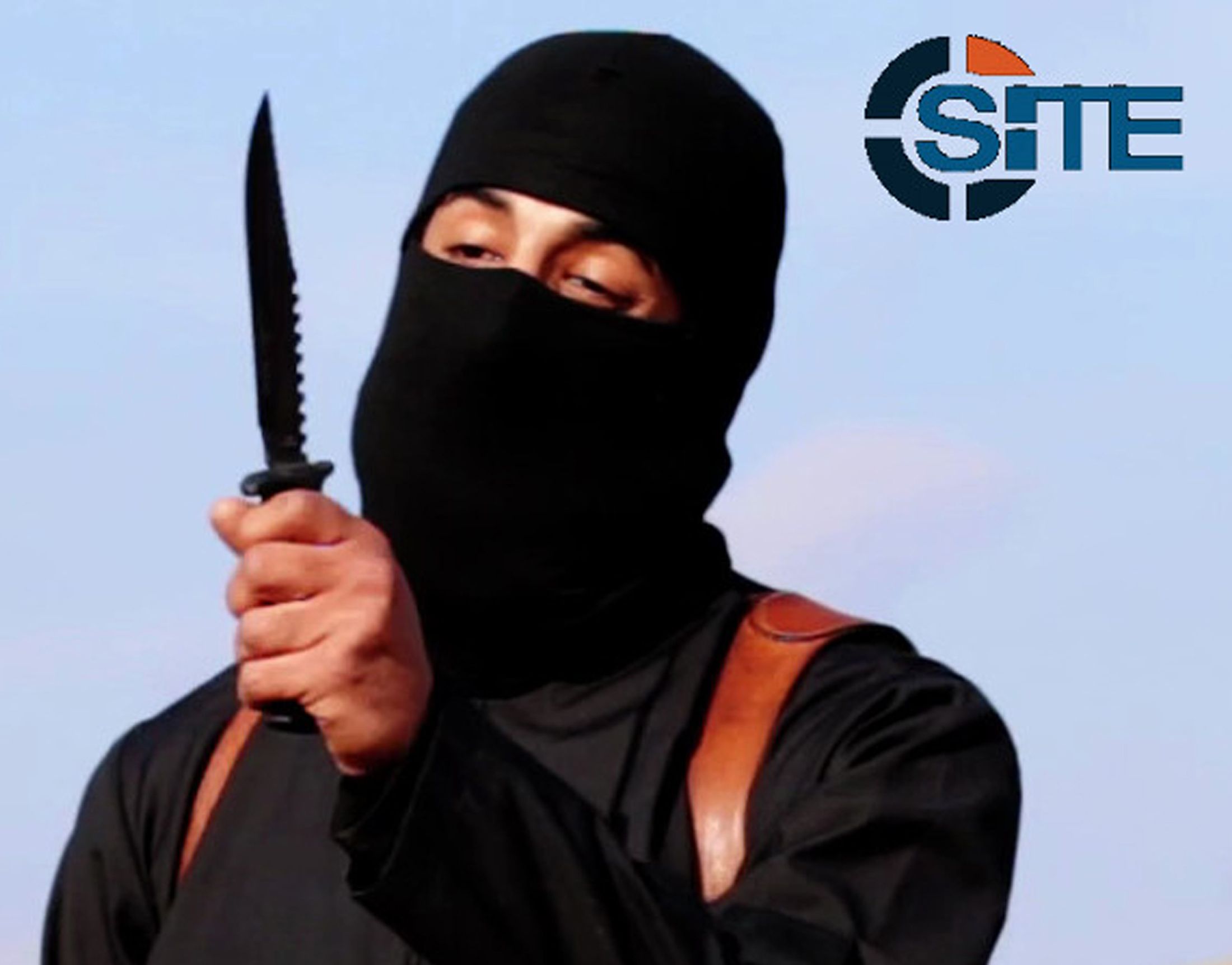 The advocacy group who had contact with the ISIS executioner known as 'Jihadi John' before he moved to Syria to join the terror group have released what they say is an audio recording of Mohamed Emwazi condemning the 7/7 London bombings and 9/11 attack on New York.
CAGE, whose research director Asim Qureshi admitted speaking to and meeting with Emwazi before he travelled to Syria, released a 2009 audio recording of an interview the group conducted with Emwazi who speaks about his interrogation by British security agency MI5 and claims that he was harassed by officials.
Emwazi, who was born in Kuwait but raised in London, is believed to be the masked man in the execution videos of a number of Western hostages such as the American journalists James Foley and Steven Sotloff.
The conversation takes place after what one of Emwazi's friends claimed to be a failed safari trip to Tanzania, where Emwazi and his friends were detained and deported by authorities. The future militant then claimed that MI5 attempted to recruit him after he flew to Schipol airport in Amsterdam where an operative accused him of attempting to join the Somali radical Islamist militant group al-Shabaab.
In the conversation, Emwazi tells CAGE: "[The interrogator] said: Mohammed, what do you think of 7/7?' I said: 'Innocent people have been … have died. What do you think? I think this is extremism.'"
The Londoner added: "He said: 'OK, what do you think of the war in Afghanistan?' I said: 'What do I think? We see the news and innocent people are getting killed.'"
"He started telling me: 'What do you think of 9/11?' I told him: 'This is a wrong thing. What happened was wrong. What do you want me to say? If I had the opportunity for those lives to come back then I would make those lives come back. I don't think ... I think what happened is wrong.'"
After asking Emwazi about 7/7, 9/11 and Afghanistan, the MI5 interrogator allegedly moved on to ask him about his feelings towards Jewish people before asserting that he did not believe Emwazi's denial regarding his alleged travel to East Africa to join a terror group.
"Then he is asking me: 'What do you think of the Jews, just like ... ' I told him, 'They're a religion, everyone has got his right to his own beliefs. I can't ... I don't force no one.'
"And I don't believe … I told him anything that has been happening is extremely ... anything like bombs or whatever is all from extremists. And then, so after all of this he come back and he looked at me and said: 'I still believe you are going to Somalia to train'."
Emwazi concluded by claiming that the British interrogator said that the security services were ''going to keep a close eye" on him.
The leaked recording by the group who advocate for those affected by the war on terror comes after questions were raised about Qureshi's sympathies following the publication of a 2006 video which showed him calling for jihad outside the U.S. embassy in London.
In the video, Qureshi - who was working for CAGE at the time - calls for protesters to "support the jihad of our brothers and sisters" in Iraq, Afghanistan, Palestine and Chechnya.
The group faced criticism last week after releasing a statement following Emwazi's identification entitled 'Jihadi John: 'Radicalised By Britain' which claimed that he was driven to join the radical group in the Middle East after being "harassed" by British security services.
A representative from CAGE was not immediately available for comment.