Aunt Slammed for 'Glorifying' Career as Escort to Teen Niece
A single father recently had to confront his sister after she told his daughter of the advantages of being an escort.
The man posted in Reddit's "Am I The A**Hole" forum, in a thread titled, "AITA for not letting my sister stay with us after how she explained her job to my 14 year old daughter?" This query was posted seven days ago with an update yesterday. The pair of posts have received more than 16,000 upvotes.
He prefaced the post by explaining that he "fully supports" his sister's career as an escort and is "not interested in comments debating the morality of what she's doing." But much to his chagrin, he mentioned how his parents blamed his sister for "bringing shame to the family and that she was going to rot in hell."
"My sister became depressed because of that and she stopped working," said the poster, whose wife died. "When she couldn't afford rent I brought her to my house, I told her that she is my baby sister and that I will always be by her side and take care of her no matter what."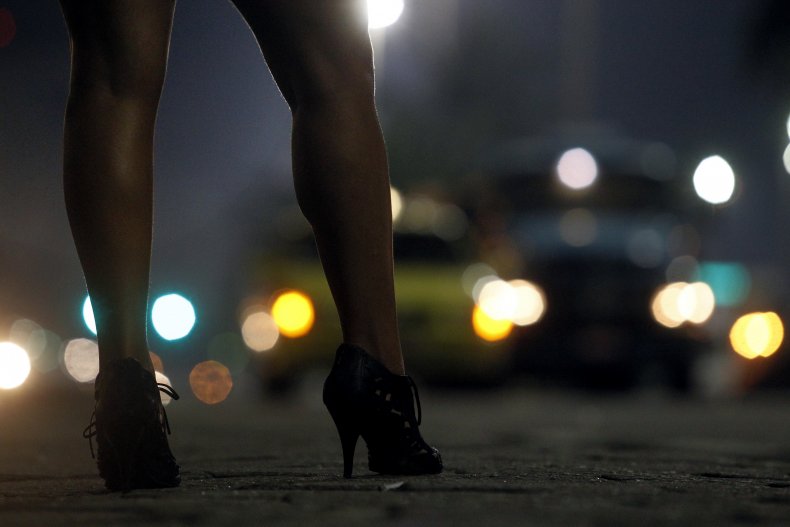 The issue for him occurred when his sister came to visit for the first time in three years and planned to spend the summer with him and his teen daughter. He overheard his sister telling his daughter "how much fun" her job is, mentioning perks like visiting new places, meeting new people, and making her own schedule.
His daughter seemed smitten with the way the job was described, telling her aunt "that her job is so cool."
The father told his sister that she never mentioned any of the dangers of the job—such as meeting strangers or leaving him on "high alert" in case a situation went awry—but she claimed she didn't tell his daughter those things because she "wasn't old enough to hear the dangerous stuff."
He disagreed. He said if his daughter is old enough to hear the perks, she's old enough to hear the dangers.
He gave her an ultimatum: Tell his daughter the downfalls of the career choice, or leave by the end of the week.
Sex Work Statistics
There are an estimated 1 million to 2 million sex workers in the U.S., and between 40 million and 42 million worldwide—including about 8 million men, according to ProCon. Nevada is the only state to allow some legal sex work.
The U.S. State Department says traffickers "compel victims" to engage in commercial sex in a variety of industries and sectors, including hospitality, agriculture, construction, landscaping, restaurants, massage parlors, religious institutions and more.
"It is hard to find reliable statistics related to human trafficking," the department says. "The quality and quantity of data available are often hampered by the hidden nature of the crime, challenges in identifying individual victims, gaps in data accuracy and completeness, and significant barriers regarding the sharing of victim information among various stakeholders."
A September 2017 report published by the International Labor Organization and Walk Free Foundation estimated that 24.9 million people were victims of human trafficking, also known today as "modern-day slavery."
That includes approximately 16 million individuals, or 64 percent, exploited for labor in private economies outside the commercial sex industry. About 4.8 million were sexually exploited while 4.1 million were exploited in state-imposed forced labor.
Redditor Reactions to Original Post
Redditors took his side because he protected his daughter's well-being. They also said his sister's words could be perceived as "beyond problematic" due to worldwide issues regarding sex work.
"Your sister shouldn't have been glorifying her job to your 14 year old daughter," one user commented. "It genuinely creeps me out that from what you were saying, she was also using the exact same selling points that human traffickers use on young women."
"It certainly doesn't convey much concern for her niece, encouraging her to enter a world she admits to believing is too ugly for her to know the truth about!" another said.
The Update
The father apparently took the Redditors' concerns to heart, posting an update.
"I spoke with my sister in the early morning while my daughter was still asleep," he began. "I explained to her how much it is important to me that she talks to my daughter about the risks of her job because she would actually listen to her aunt more than me especially now when she reached the stage of 'dad isn't cool anymore' and 'you are wrong' to whatever I say to her. And reminded her how much I want us to spend the summer together."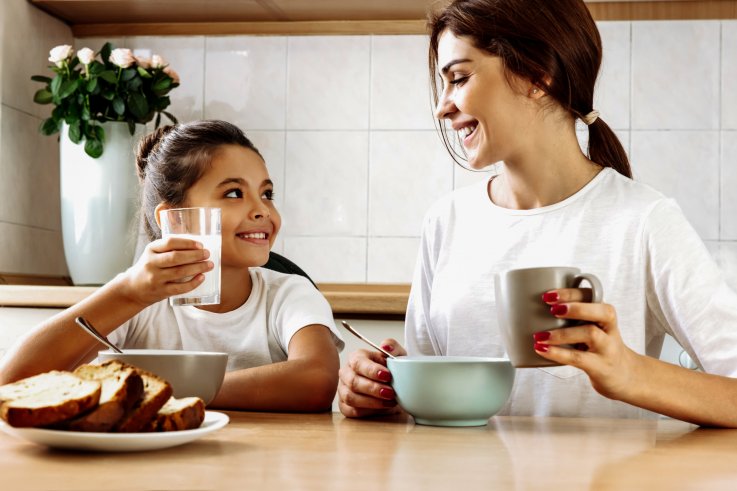 In a rare turn of events, some people saw neither party as the a**hole in Redditor "Am I The A**hole" forum when a resolution came to fruition over breakfast. Above, a woman and a girl having breakfast.
istock/getty
He implored his sister to explain to his daughter that her career has negatives, too, such as "unfamiliar locations, stranger men, increased risk of rape or bodily harm, STDs, drug use, etc."
It led to a conversation between the sister and daughter over breakfast, which the father said he overheard in its entirety, and he was pleased "they ended up talking for over an hour sharing her good and bad experiences and some funny stories."
"I told my sister afterwards how much I appreciate what she did for me and her niece and she assured me that she will always be there for me and she'll always take care of her niece like I did with her," the father said.
He went on to say how emotional he became when his daughter suddenly hugged him that afternoon.
He ended the post by thanking Redditors for providing statistics, comments and support through "a long week of stress."
Redditor Reactions to Update
"You're a great dad and brother," one Redditor said. "Good job."
"Your daughter is very lucky to have such amazing adults in her life," said another.
It's one of the few cases, in fact, where some people voted that neither were the a**hole in the situation.
"Great Update. Loved to see how no one here is the A**hole in the end and all ended good. Good handling from you and your Sister Op," said another.
"The perfect ending," another Redditor agreed. "Not one we often get on this sub."
Newsweek reached out to the poster for comment.
She's not the only sex worker to share her experience. Recently, Danny Nguyen shared his experience and how he used sex work to "get into college."
Disney employees were arrested and accused of being a part of a human trafficking scheme in Florida.
Another sex worker says she makes "big money" from a man who pays her to ignore him.