Austin-Area School Board Votes 5-2 to Defy Texas Gov. Greg Abbott's Mask Mandate Ban
An Austin-area school district voted to require face masks in schools—defying Texas Governor Greg Abbott's ban on doing so—as COVID-19 cases increase in the Lone Star State.
The Lockhart Independent School District Board voted 5-2 on Saturday to require masks for all students, staff and visitors while inside schools and buses. Exemptions can be made based on a person's age, disability or a documented medical condition, Superintendent Christina Courson wrote in a statement.
As of Saturday, the district had 204 active cases, 181 of which were among students. A total of 781 students were in quarantine, the statement said.
The decision comes as four classes in the district have already been closed due to at least 20 percent of students being infected—and more closures are expected, the statement said. The district is facing challenges of maintaining operations due to the virus. On Friday, 79 substitute teachers were needed, but they were only able to fill 28 positions.
"There are many more examples of instructional and operational challenges due to staff shortages," Courson wrote.
COVID-19 cases in Texas have increased throughout the late summer. On Friday, the state had a 7-day-average of 18,294 new cases per day. Two months earlier, that number was 1,551, according to data from Johns Hopkins University. Just under 50 percent of the total population has been fully vaccinated.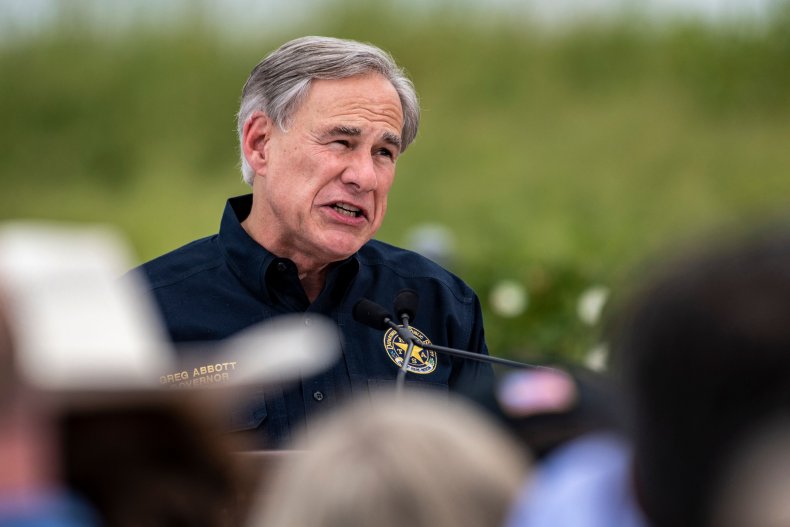 Lockhart is a city in Caldwell County, south of Austin with a population of 14,133, according to U.S. Census data.
The district is the latest to go against the ban on requiring masks in schools. Several of the state's largest school districts have already implemented mask mandates.
The mandate is not currently being enforced due to ongoing litigation, according to the Texas Education Agency.
Earlier in August, Abbott tweeted "Any school district, public university, or local government official that decides to defy GA-38—which prohibits gov't entities from mandating masks—will be taken to court."
As cases increase among students and teachers, some doctors have been vocal in their criticism of Abbott.
David Portugal, a cardiologist in Sugar Land, Texas, said during a Committee to Protect Health Care webinar on Friday that Abbott "has failed" Texans. He said Abbott and Republican lawmakers are preventing schools from implementing "safeguards that can protect children" in schools.
"These leaders should be held accountable and be asked to explain how they can justify taking actions that are killing their fellow Texans," he said.
Abbott's approval rating has dropped amid criticism regarding the mask mandate ban, as well as the state's ban on abortion after six weeks. A recent poll shows that only 41 percent of residents approve of his job performance, while 50 percent disapproved. Only 35 percent said Texas is on the right track.
Newsweek reached out to Governor Abbott's office for comment Monday night but had not heard back by publication. This story will be updated with any response.