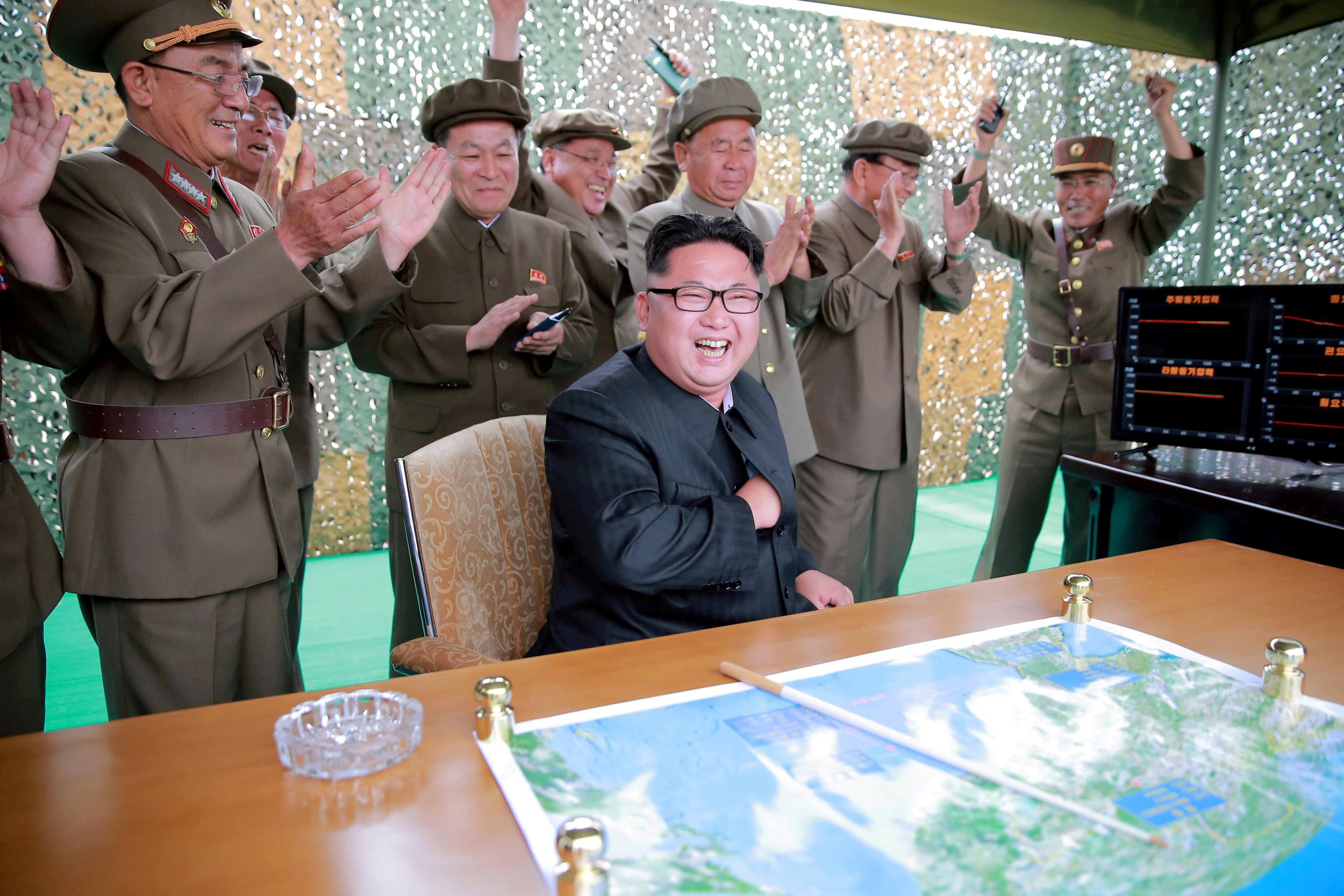 China needs to do more to rein in North Korea, said Australian Prime Minister Malcolm Turnbull during an interview with Bloomberg Television. The 62-year-old leader joined the U.S. in demanding China exert pressure on its ally before North Korea does something "reckless."
"China has the greatest leverage over North Korea and with the greatest leverage comes the greatest responsibility. We look to Beijing to bring the pressure to bear on the regime in Pyongyang, to bring it to its senses so that it ceases threatening the peace of the region with its reckless conduct," said Turnbull in Canberra, according to Bloomberg.
In the same breath, Turnbull encouraged China to respect the rules of law as it grows in global influence. His comments may be in reference to the recent abduction of Hong Kong booksellers or China's aggressive expansion in the South China Sea. During the interview, Turnbull described his relationship with U.S. President Donald Trump as positive, and "in the best of health," despite a disastrous phone call in February which ended when Trump abruptly hung up on him.
After another North Korea missile test in April, Trump suggested China ramp up sanctions against Pyongyang. Bans could include seafood exports, (Pyongyang's fourth largest export to China) and the use of contracted labor abroad.
China imposed sanctions on North Korea in March after Pyongyang fired a missile that landed just 300 miles off the Japanese coast. Beijing sent a shipment of coal back to North Korea in an outward sign that it wasn't supporting the regime.
According to the Council for Foreign Relations, China is still North Korea's biggest ally. It provides food and energy to the rebel state and opposes harsh sanctions in part because it is afraid of the chaos that would ensue should the regime collapse. China shares a border with North Korea and is concerned that an influx of refugees could destabilize Beijing's own government.
Whether China would defend North Korea in conflict is another matter entirely. They are signed up to the 1961 Sino-North Korean Treaty of Friendship, Cooperation, and Mutual Assistance which means China must intervene if North Korea is at the receiving end of unprovoked aggression.
Australia is China's biggest trading partner, but America is also an important ally in the Pacific region. Turnbull has expressed concern over China's growing military reach in the South China Sea. Beijing has built artificial islands across the waters that can threaten open trade routes.
Turnbull and Trump met face to face for the first time in May, prompting Trump to comment on their relationship . "We will remain friends for a very long time," Trump said at a U.S.-Australia event commemorating the Battle of Coral Sea, reported Bloomberg.
Turnbull said: "It is vitally important that China respects the rule of law and respects the principle that might is not right."