Australia: Man Drives Car Into Melbourne Pedestrians, Killing Three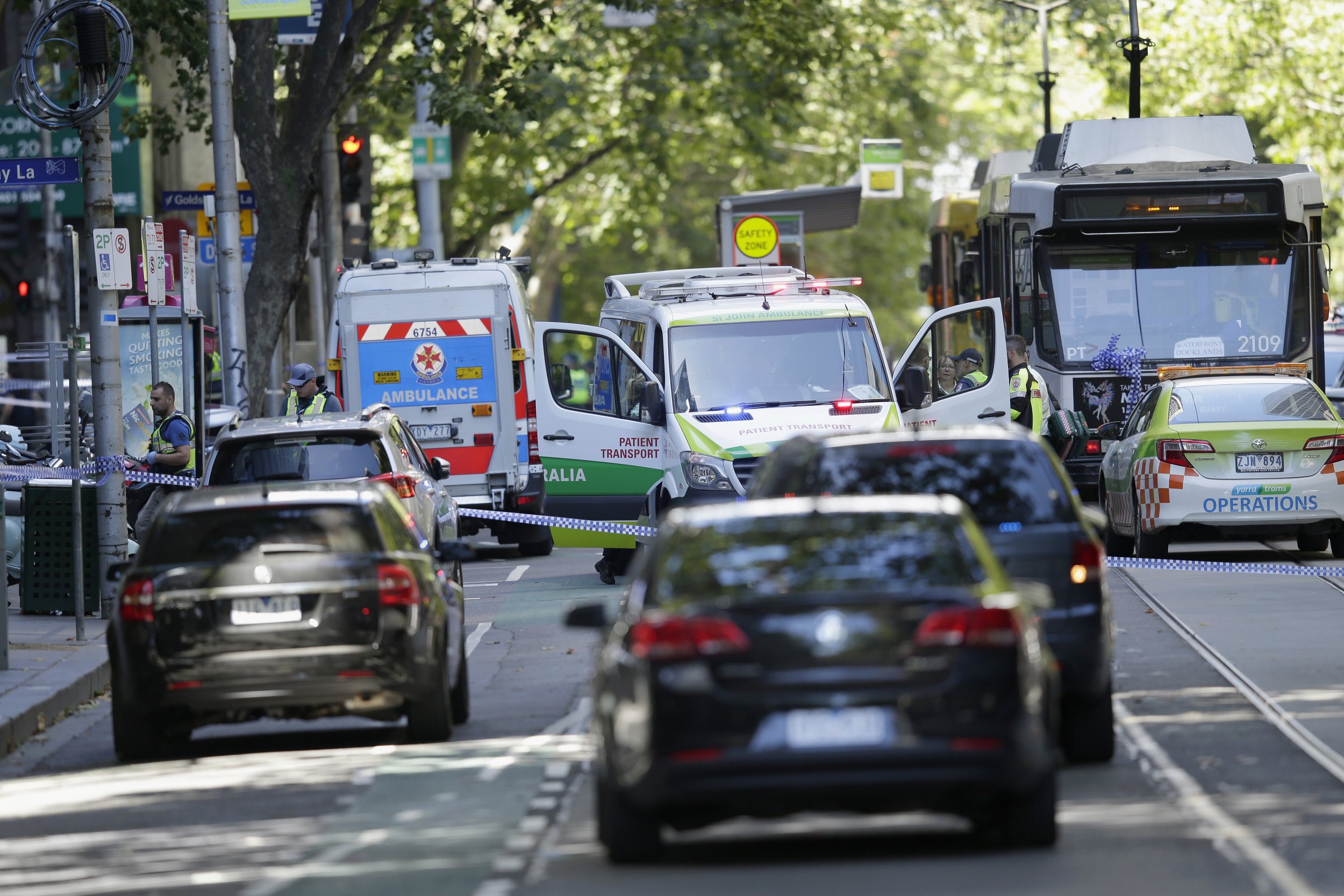 A man deliberately drove into pedestrians, killing three and injuring more than 15 in the center of Australia's second largest city Melbourne on Friday, but police said the lunchtime incident was not terrorism-related.
Police eventually rammed the car and shot the 26-year-old driver in the arm, before dragging him from the vehicle and arresting him. Police said the man had a history of family violence and was wanted over a stabbing earlier in the day.
Pursued by police cars, the man had been seen driving erratically before speeding into a pedestrian mall, deliberately plowing into people, Victoria state police said. A shop video showed several people diving into a convenience store as the car racing along the footpath.
"We witnessed about half a dozen people that ricocheted off the car one way or another. I saw one person fly up almost roof level of the car as they got thrown up against one of the retail stores," Sharn Baylis, 46, told Reuters by telephone.
"You could hear the gasping and the screaming from people, then you just started hearing the screams and the crying as it sunk in," she said.
Baylis said she rushed across tram tracks and with other bystanders and gave cardiopulmonary resuscitation (CPR) first aid to a badly hurt man who had been run over.
"I think it was pretty much in vain at that point. The seriousness of his injuries, he was probably the worst I saw."
One of the dead was a young child. Four children, including a three-month-old baby, were taken to Melbourne's Royal Children's Hospital, said a hospital spokesman.
"We're not regarding this as a terrorism-related incident," Victoria state police commissioner Graham Ashton told reporters Friday.
Police had earlier on Friday chased the driver, who was wanted over a domestic assault and driving offenses, Ashton said.
Video from a witness showed a maroon colored car driving around in circles in an intersection outside Flinders St railway station in the city's central business district, with the driver shouting at people and hanging his arm out the window.
Two people approached the car, apparently trying to stop it before it drove off with chasing.
Witness Maria Kitjapanon told Melbourne's Age newspaper that police eventually rammed the car. "There were probably 10 police surrounding that guy's car, with guns drawn, and they fired into the car. Then they dragged someone out via the passengers side, then all 10 of them sat on top of him," she said.
Melbourne is currently hosting the Australian Open tennis grand slam and is packed with thousands of extra tourists, only a few blocks from where the incident occured. Police said the tennis tournament continued to operate as normal.
Australia, a staunch U.S. ally, has been on heightened alert for attacks by home-grown radicals since 2014 and authorities have said they have thwarted a number of plots. There have been several "lone wolf" assaults, including a 2014 cafe siege in Sydney that left two hostages and the gunman dead.
Friday's incident initially raised fears about the possibility of another attack. Last year, in attacks claimed by the Islamic State militant group (ISIS), trucks were driven into crowded pedestrian precincts in separate incidents in Nice and Berlin, killing scores.