Berlin Attacker Anis Amri Pledged Allegiance to ISIS Leader Baghdadi in Pre-Attack Video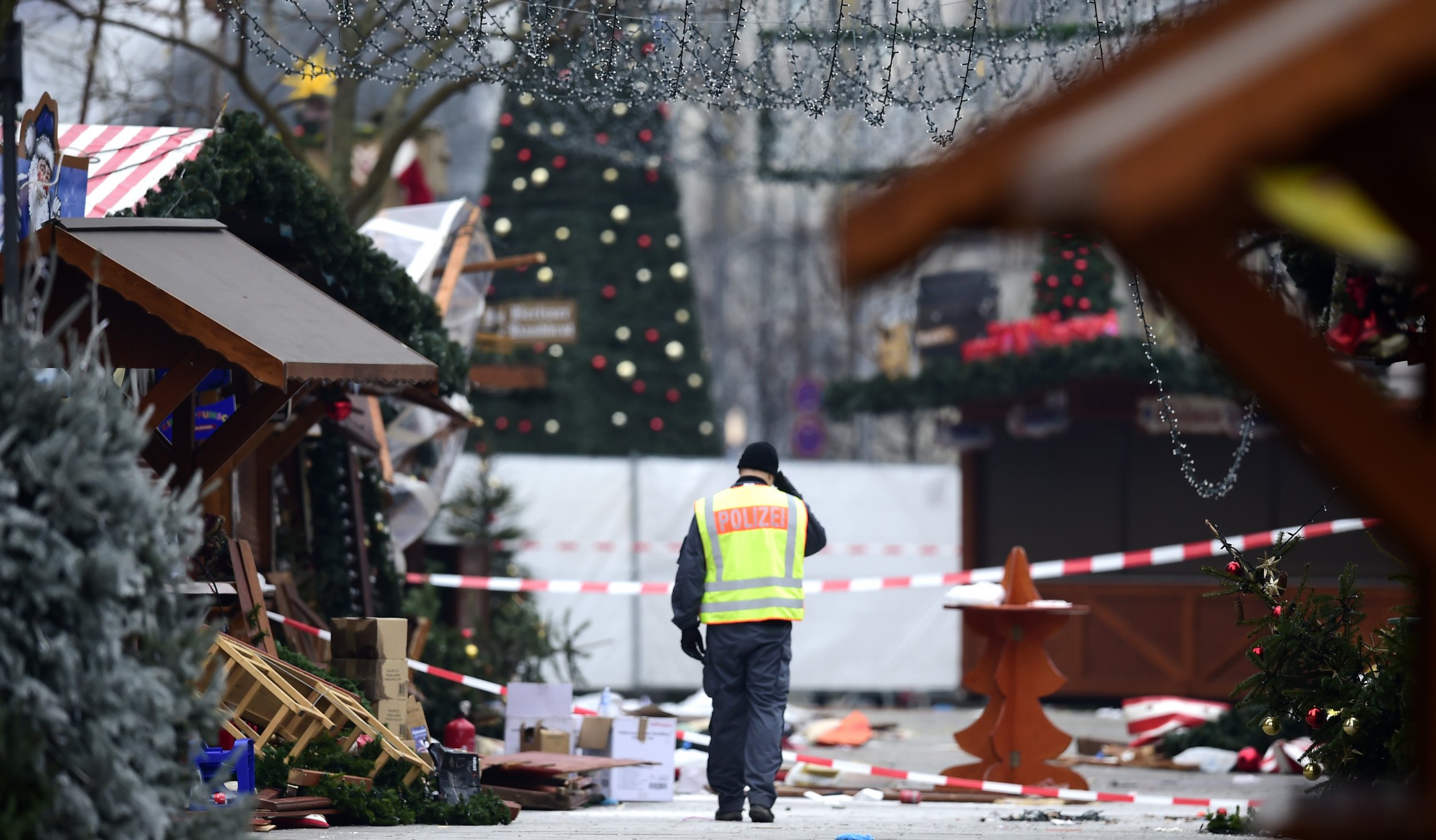 The main suspect in Monday's truck attack on a Christmas market in central Berlin pledged allegiance to the leader of the Islamic State militant group (ISIS) Abu Bakr al-Baghdadi, the group said in a video released Friday.
The footage was published by ISIS's Amaq news agency on private messaging app Telegram, showing the 24-year-old Tunisian national speaking outdoors, wearing a coat and earphones. It is not clear when or where the video was filmed.
He spoke of how ISIS supporters would seek to target what he called "crusaders" in Europe and those bombing Muslims in the Middle East.
Italian police shot Amri dead in a stand-off early Friday in the northern city of Milan after a routine identification check, the Italian Interior Ministry confirmed. When asked to show his documentation, Amri pulled a gun out of his bag, shooting and injuring one policeman, before another policeman shot the gunman dead with a bullet to the chest.
ISIS has previously released pre-attack videos of jihadists who have carried out deadly attacks after pledging allegiance to the group.
These include the two attackers at a small church in northern France in July, who entered the parish before stabbing the priest to death. After a stabbing attack on a train in the Bavarian town of Wuerzburg, which left a family of four wounded, ISIS released a video of the attacker.
Police had grown suspicious when they spotted Amri standing on his own outside a closed Milan train station at 3 a.m. local time, according to Milan police chief Antonio de Iesu. He had no phone on his person, only a small pocket knife and a fully-loaded 22-caliber pistol. Referring to his lack of documentation, de Iesu said: "He is a ghost."
German Interior Minister Thomas de Maiziere said Friday that the security threat to Germany "remains high" and that security in the country will not be reduced after Amri's death. But he said that he was "very relieved that this attacker poses no risk anymore."
Authorities believe Amri is the driver who plowed a 25-ton truck into Christmas revellers on Monday, which left 12 people dead and 49 injured. The original driver of the truck, 37-year-old Polish national Lukasz Urban, was found dead with stab and gunshot wounds in the cab of the vehicle.