Australian Minister Mocks Johnny Depp Dog Apology Video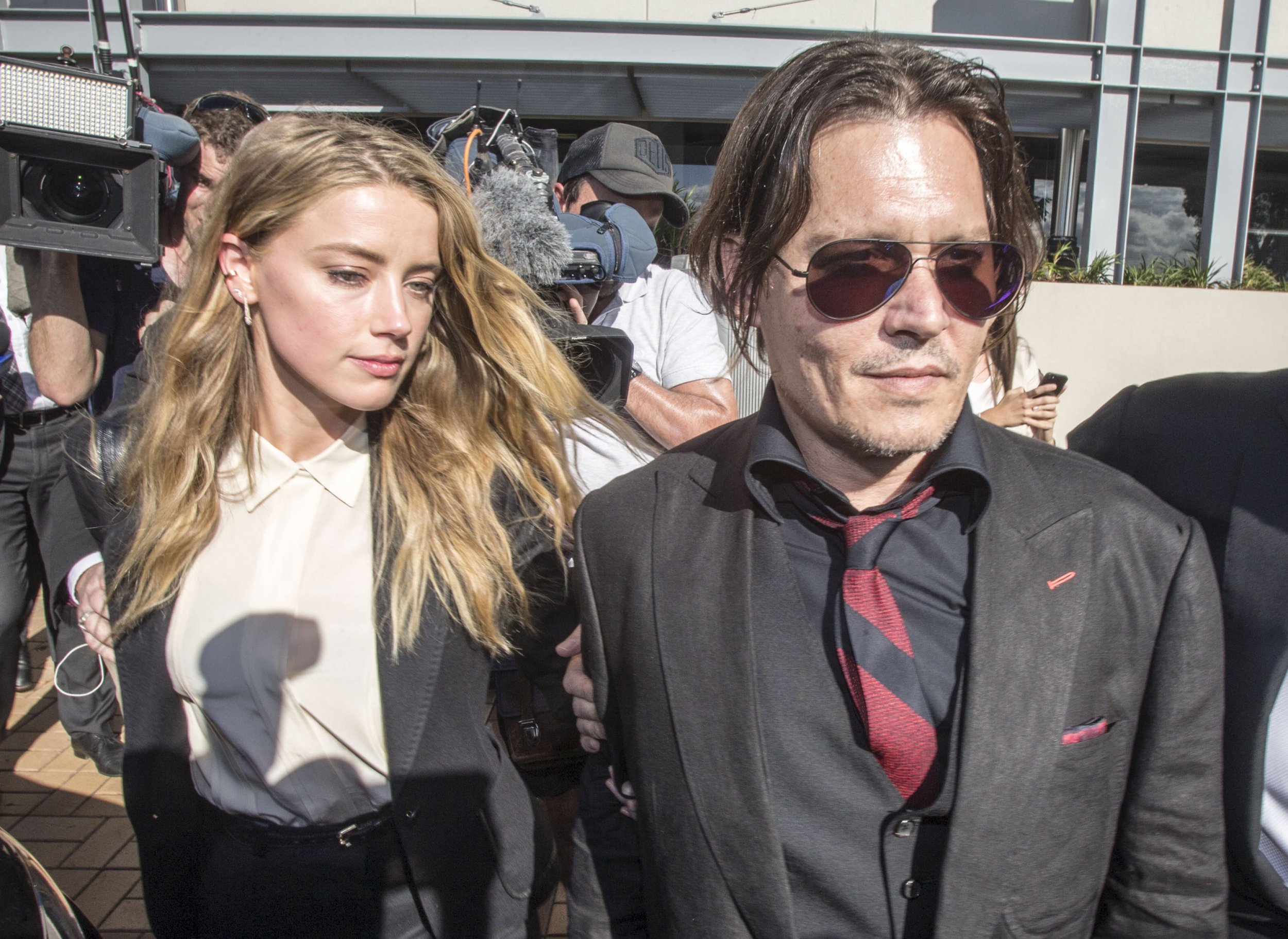 The Australian minister who threatened to have Johnny Depp and Amber Heard's dogs put down has mocked the celebrity couple's apology video.
Depp and Heard issued the bizarre apology for the incident in May 2015, when Heard smuggled their pet terriers Pistol and Boo into Australia. The country has strict laws that require foreign pets to be quarantined for 10 days upon arrival into the country. Heard, 29, escaped conviction on Monday on charges of making a false statement on her immigration card. She plead guilty in court but was given a $1,000 one-month good behavior bond and no recorded conviction.
In the video, Depp and Heard deliver their apology in a wooden and monotone fashion. "Australia is a wonderful island with a treasure trove of unique plants, animals and people," said Heard. "It has to be protected," adds Depp. "Declare everything when you enter Australia." Magistrate Bernadette Callaghan, who handled Heard's case, said the video was "of far more benefit to this country" than any conviction.
Australian agriculture minister Barnaby Joyce—who said at the time that he would have the dogs put down if they were not returned to the U.S.—has poked fun at the couple's video. "I don't think he'll get an Academy Award for his performance," said Joyce, according to the BBC, an apparent dig at Depp—who has thrice been nominated for the Oscars but never triumphed.
Joyce also denied reports that he was behind the camera of the 43-second clip, telling Channel 7's Sunrise breakfast program: "As far as me directing this atrocious movie, no, even I could have done a little better than that." The minister encouraged the Pirates of the Caribbean star to deliver the anti-smuggling message again with a bit more oomph. "Do it again Johnny, do it with gusto mate, a little gusto," said Joyce.