Australia's Top ISIS Recruiter Killed in U.S. Air Strike in Iraq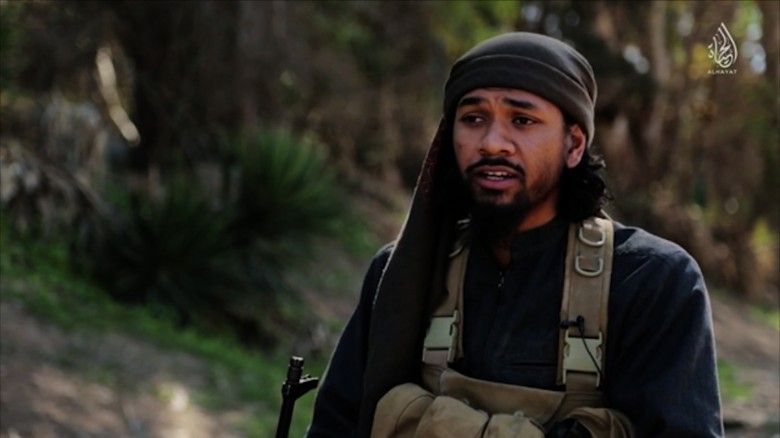 The U.S. air force has killed Australia's most senior ISIS member, a key recruiter who called for attacks on his home country, in an air strike in Iraq, the government said on Thursday.
Neil Prakash was a key figure in the planning of failed extremist attacks in Melbourne and Sydney and called for Australian Muslims to "start attacking before they attack you." He was killed in a strike alongside a dozen of his fellow ISIS fighters in the northern Iraqi city of Mosul last Friday.
The Australian attorney general and defense minister released a statement that said Prakash was "a prominent Isil member and a senior terrorist recruiter and attack facilitator" in Australia.
"He has appeared in Isil propaganda videos and magazines and has actively recruited Australian men, women and children, and encouraged acts of terrorism," the statement read.
"He is considered to be Australia's most prominent Isil recruiter. His death disrupts and degrades Isil's ability to recruit vulnerable people in our community to conduct terrorist acts."
The radical Islamist converted to Islam in 2012 after he aligned himself with a Melbourne-based Bosnian preacher, Harun Mehicevic, who operated at the al-Furqan Islamic Center in the city.
Prakash was the son of Fijian and Cambodian migrants to Australia. Several other ISIS fighters in Iraq who have committed attacks emanated from the al-Furqan Islamic Center, The Guardian reported.
Australian Prime Minister Malcolm Turnbull warned Australians planning to join ISIS on Thursday: "They will be targeted. They are waging war against Australia and they are enemies of Australia once they choose to wage that war in those theaters."
In another strike, Shadi Jabar, the sister of a 15-year-old Sydney boy who killed a police worker in October 2015 was killed. Authorities believe some 110 Australians are fighting for ISIS in Syria and Iraq.