Austrian State Plans 10 Commandments for Immigrants, Demands Refugees 'Show Gratitude' and Adopt 'Austrian Values'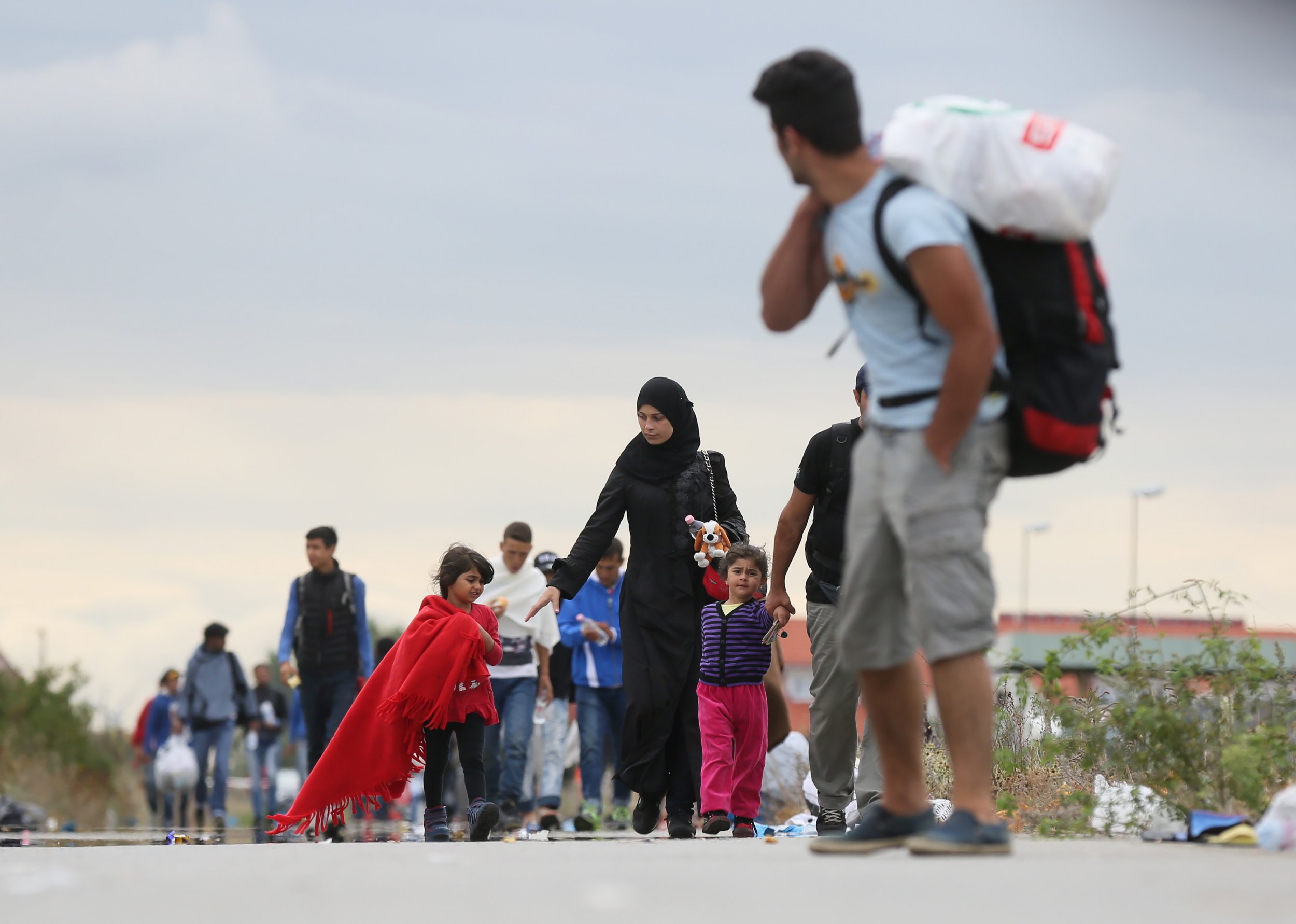 A state government in Austria is planning to introduce a new set of rules for immigrants to follow upon arrival in the country, which have become known as the "Ten Commandments of Immigration."
According to Deutsche Welle, the list of demands will be issued to new immigrants—including refugees—as soon as they arrive in Lower Austria, the country's largest and second most populous state.
According to German newspaper Welt, the project is being headed by Gottfried Waldhäusl, a member of the far-right Freedom Party of Austria (FPÖ) and the state minister responsible for asylum policy. The FPÖ, which governs as a junior coalition partner with the center-right Austrian People's Party (ÖVP), is well-known for its anti-migration stance.
The new rules will require migrants to learn German, adhere to all Austrian laws and adopt "Austrian values" in raising their children. It will also commit new arrivals to resolve conflicts nonviolently, respect religious freedom, prevent unnecessary suffering to animals—an implicit challenge to traditional halal or kosher slaughter—and show gratitude to Austria.
The commandments will be combined with integration classes, offered in 15 different languages, for foreigners applying for asylum. All those wishing to stay in Austria will be required to sign an agreement to follow the rules.
Waldhäusl told Welt the commandments would be issued to refugees alongside official asylum application documents. The minister did not specify when the new policy would come into force, but said it would do so "soon."
Waldhäusl is known for his hard stance on immigration, which is in line with his party's policies. He is the only FPÖ representative in the Lower Austria state government, which is controlled by the ÖVP and led by Johanna Mikl-Leitner.
Last year, Waldhäusl was criticized after establishing a fenced-off refugee center in the town of Drasenhofen close to the Czech border. The facility was designed to hold young "notorious troublemakers," who were guarded by security staff and only allowed to leave their accommodation if accompanied by said guards.
Waldhäusl was also accused of prejudice last year when he proposed forcing Jews to apply for permits to purchase kosher meat. Though he argued that plan made sense "from an animal welfare point of view," opponents said such a system would require a list of Jewish people to be drawn up, as under Adolf Hitler's Nazi government in the 1930s and 1940s.
The FPÖ has regularly been accused of promoting and facilitating anti-Semitic, Islamophobic and xenophobic ideology, though its leaders have consistently attempted to distance the party from racism and predujice exhibited by some of its members.
The party was founded in the 1950s by former Nazi SS soldiers, and rose to prominence in the 2017 parliamentary election, becoming the third biggest party. It has since become a standard-bearer for resurgent right-wing politics in Europe, with hard-line anti-immigration views and demands for tighter border controls.