Austria's Far-Right to Contest Election Result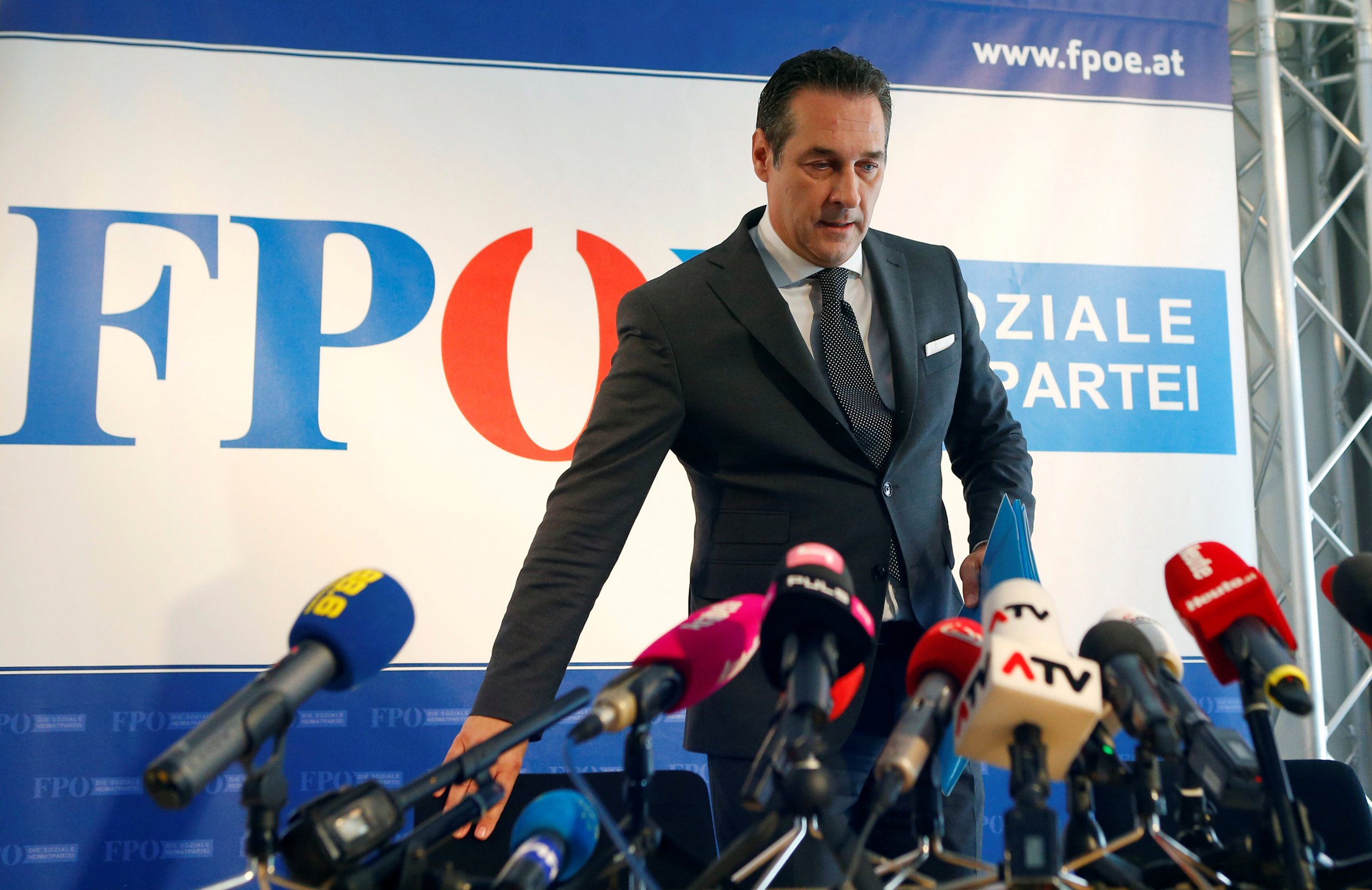 Austria's far-right Freedom Party (FPO) is contesting the result of a Presidential election that saw it narrowly lose to a candidate endorsed by the country's Green Party.
The party's leader said in a press conference on Wednesday that widespread irregularities with the vote led the FPO to seek a re-run.
"Without these glitches, irregularities and breaking of laws, Hofer could have become president," party leader Heinz-Christian Strache said after filing an official challenge at the Constitutional Court, according to the German press agency.
Lawyers for the FPO said they found evidence that more than 573,000 absentee and postal ballots had been handled without the presence of local election commissions, creating the risk of tampering.
Last month's election, which prompted alarm throughout Europe after it raised the prospect of an EU country electing a far-right leader for the first time, left just thousands of ballots between the two candidates. FPO candidate Norbert Hofer lost to Green-endorsed Alexander Van der Bellen by 30,836 votes.
The Constitutional Court aims to rule on the matter by July 8, when Van der Bellen will take over from Social Democratic incumbent Heinz Fischer, a court spokesman said.
The news comes after the FPO was widely mocked for an unintentionally comical training video for migrants.
The film, presented by Armin Sippel, a Freedom Party politician, explains "how to interact with our women" with the assistance of a garishly clothed shop dummy.