Automotive Industry Responds To Russia-Ukraine War With Donations and Shutdowns
The Russian invasion of Ukraine has had a ripple effect through industries, not to mention entire economies, and the automotive sector won't be spared.
Many automakers have either stopped shipping to Russia or suspended operations there, which could cause long-term effects on the overall market, especially for European brands. Others have offered monetary aid to Ukraine.
Which automakers have ceased production in Russia?
Hyundai and Toyota announced they would cease operations of their Russian plants on Friday. Toyota is Russia's top Japanese brand, producing about 80,000 vehicles annually. Ford and Volkswagen have also ceased production on specific components in their respective lineups.
In recent years, Ford has significantly wound down its Russian operations, now focusing exclusively on commercial van manufacturing and Russian sales through a minority interest in the Sollers Ford joint venture. Ford informed its joint venture partner that the company would immediately suspend operations in Russia until further notice.
Volkswagen's wire harnesses, key components for manufacturing, are assembled in Ukraine. The Volkswagen Group has pulled back production and expects to temporarily close down its plants if things continue to escalate.
Which automakers have stopped making deliveries?
The number of automakers who have chosen to stop doing business in Russia is rapidly growing. Honda, Nissan, Toyota, Volkswagen, Lamborghini, Volvo, Jaguar Land Rover and Aston Martin have all stopped sales of their vehicles in Russia.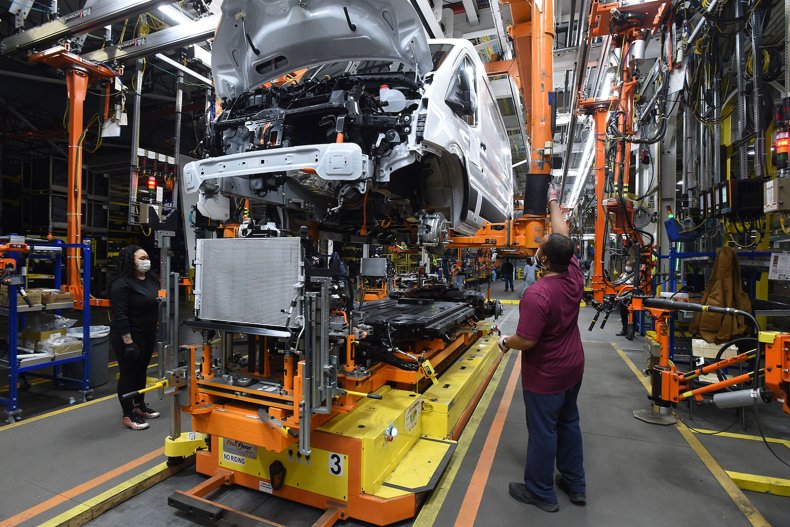 What does this mean for international supply chains?
According to the German automakers association, the fallout from Russia's invasion of Ukraine is disrupting transport routes and financial transactions. The organization is bracing for shortages in a range of raw materials. Russia is one of the world's biggest exporters of key raw materials, from gas and crude oil to aluminum and wheat and palladium.
The transport issue especially impacted automakers who already had low inventory. Mercedes-Benz expects to reduce production at some of its European plants as supplies of parts produced in Ukraine run short. ​​The main Ukrainian raw materials are iron, steel, mining products and agricultural products.
Will the chip shortage continue?
Due to the pandemic there was a global semiconductor shortage that affected automotive production internationally. The chips are used in everything from infotainment screens to safety features and beyond. In the midst of the recovery, this new crisis may exacerbate the problem.
Ukraine is the source of 70 percent of the world's output of neon. Neon is the critical gas that runs the lasers needed to manufacture semiconductor chips, according to estimates from research firm Techcet.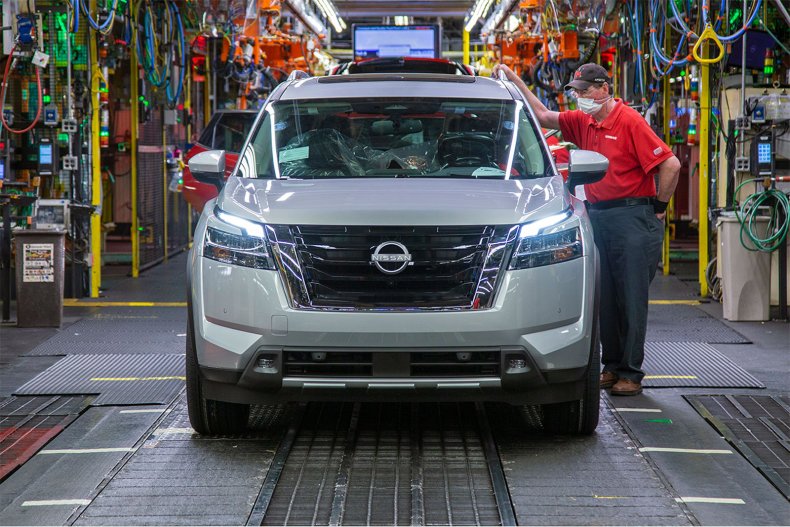 What are automakers doing to provide aid?
There have been several automakers who have stepped up to assist in humanitarian efforts for Ukrainian citizens.
Lamborghini has pledged to support the victims of this conflict, by preparing a donation to the United Nations Refugee Aid. The money will be forwarded directly to the United Nations High Commissioner for Refugees (UNHCR) which has been active in Ukraine since 2014.
Porsche has donated 1 million Euros — 750,000 euros will go to the UNHCR and the remaining 250,000 euros will be allocated toward supporting children and young people in particular. The foundation plans to use the donation to help organizations like SOS Children's Villages.
Ford has pledged to make a $100,000 donation to the Global Giving Ukraine Relief Fund for humanitarian aid to assist Ukrainian citizens and families who have been displaced during this crisis.
Nissan is creating a 2.5 million Euros fund to support the crisis in Ukraine. Nissan Cares will donate 1 million Euros to the Red Cross and other non-profit organizations to support ongoing emergency activities that provide lifesaving assistance and essential supplies.
The remaining 1.5 million Euros will be used to provide financial stability and ongoing support for Nissan employees and their families who have been impacted by the crisis. The money will support individual situations, it could include supporting relocation costs, living expenses for displaced families, medical expenses, and special assistance for children.
Hyundai Motor Group is also making a $1 million donation to the Red Cross in an effort to "support their essential work in providing support where it is needed most."
Stellantis has established two task forces. One monitors sanctions imposed by the U.S. and its Western allies on Russia and how the automaker will comply with them. While the other is keeping watch over the 71 Stellantis staff members in Ukraine.