As the Russian invasion of Ukraine passes the two-week mark, losses have been heavy on both sides of the war. The United Nations has reported that at least 516 civilians, including 37 children, have been killed in addition to an estimated 5,000 to 6,000 deaths among Russian soldiers.
The war continues to present a major humanitarian crisis, with at least 1.5 million Ukrainians having been displaced from their homes and forced to flee the country. Some Russian soldiers have reportedly been reluctant to provide safe corridors for refugees to pass despite assurances from officials that they would do so.
The human toll of the war continues to be seen, as Ukrainian officials say Russian airstrikes have destroyed a children's hospital and maternity ward in the city of Mariupol. These reports have emerged despite the Russian stance that civilian infrastructure is not being targeted.
A no-fly zone has still not been implemented by NATO and President Joe Biden, even as calls grow for to do so as a way of preventing further Russian bombing attacks. Some experts, though, have backed the president's decision, warning that a no-fly zone could lead to violence between the U.S. and Russia.
Business and large companies continue to blacklist Russia, including new shuns from two large hotel chains and tech companies. This has led to a significant backsliding of the Russian economy.
Russian President Vladimir Putin is scheduled to meet with his cabinet in an attempt to workshop ways to stop the economic recession that his country is seeing.
Ukrainian Foreign Minister Dmytro Kuleba and Russian Foreign Minister Sergey Lavrov are meeting in Turkey to begin a new round of negotiations.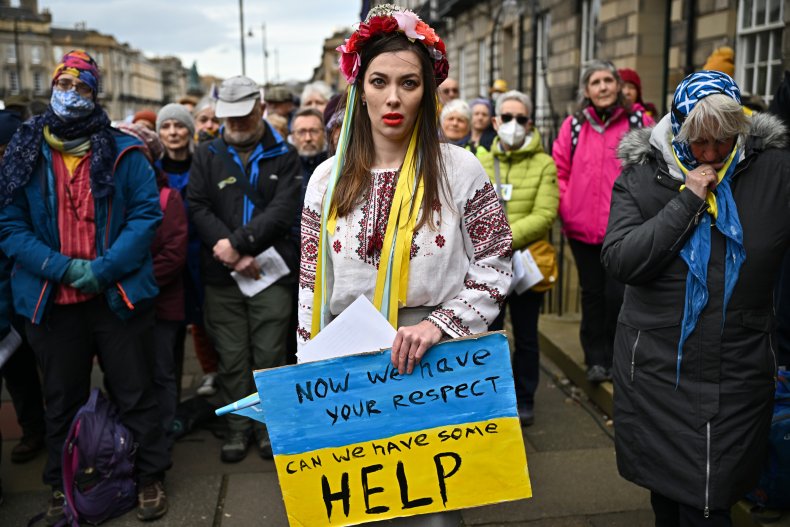 Newsweek's live coverage has now ended.