'Avengers: Endgame': How to Watch, Live Stream Red Carpet World Premiere
Not every Marvel Studios fan can travel to Los Angeles for the red carpet world premiere of Avengers: Endgame, so, in an effort to bring the excitement to fans across the globe, the studio has set up a live stream.
Avengers: Endgame is the "grand conclusion" to 22 Marvel films, touted as a "final stand" by Marvel Studios, and features beloved characters such as Iron Man, Captain America, Thor and Black Widow.
Scheduled to hit theaters on Thursday, ahead of its release, Marvel Studios will host a red carpet premiere in Los Angeles on Monday. Fans will get to see exclusive interviews with the actors who brought the iconic characters to the big screen and the films' creators.
Beginning at 7:30 p.m. EDT, which is 4:30 p.m. PDT, actors such as Scarlett Johannson, Robert Downey, Jr. and Brie Larson will walk the red carpet, pose for photographs and field questions from reporters.
How to Watch Avengers: Endgame Red Carpet World Premiere
There doesn't appear to be a red carpet section for fans, but they can stream world premiere directly from the Marvel website here. Once on the website, fans just have to click the "play" button on the video that's embedded on the page. Until the live stream begins, fans can re-watch the Avengers: Endgame trailer.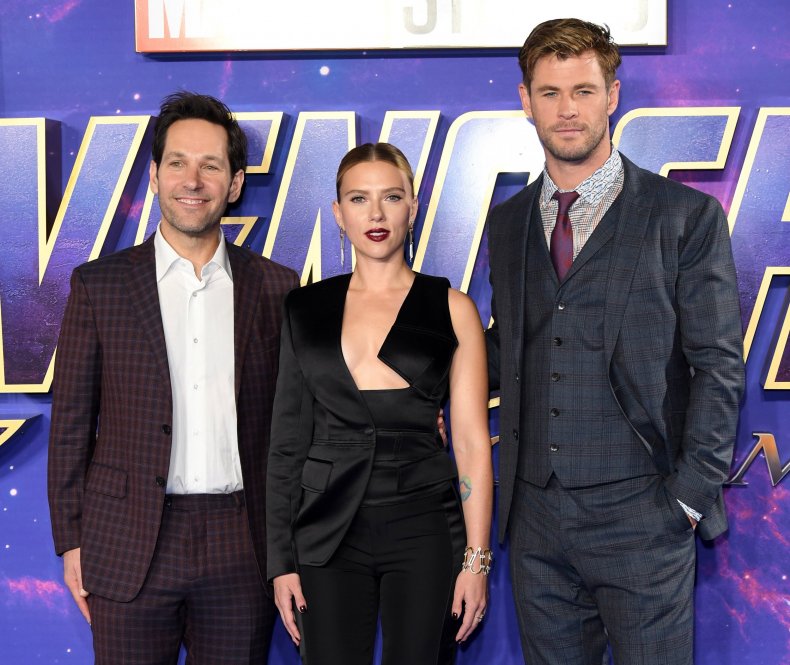 With leaks being potentially detrimental to both box office records and the experience of fans, Joe and Anthony Russo, who directed the film, asked fans to remain mum. On Tuesday, the Russos posted a photo of a letter on Twitter, which called Avengers: Endgame "The end of an unprecedented narrative mosaic spanning 11 years and 11 franchises."
"Please know that the two of us, along with everyone involved in Endgame, have worked tirelessly for the last three years with the sole intention of delivering a surprising and emotionally powerful conclusion to the Infinity Saga," the Russo brothers wrote.
After years of fans investing their time, hearts and souls into the stories, the directors made a final request.
"When you see Endgame in the coming weeks, please don't spoil it for others, the same way you wouldn't want it spoiled for you," they asked.
Although the first public screening hasn't even occurred yet, Wired reported the film is on track to make $200 million to $250 million in the U.S. alone during its opening weekend. If it surpasses $257.6 million, it will beat out Avengers: Infinity War for the biggest domestic opening weekend of all time. Avengers: Infinity War premiered in 2018. Captain Marvel, which premiered in March has now past $400 million in domestic box office sales, according to Forbes.