'Avengers: Endgame' Post-Credits Scene Doesn't Exist - Here's Why
After 11 years, 22 films and billions of dollars made, the Marvel Cinematic Universe infinity saga comes to a close in Avengers: Endgame. The spectacular new blockbuster sees the Avengers team up to try and undo 'the snappening' caused by Thanos at the end of Infinity War, where half of all life in the universe turned to dust.
WARNING - there will be spoilers from here on in.
In the 181-minute epic, the superheroes left alive travel back through time to retrieve the infinity stones before Thanos acquired them in order to reverse the destruction he caused. The emotional tour de force sees a number of beloved characters seemingly make their final bows, as Tony Stark and Natasha Romanoff sacrifice themselves, Thor ventures out into the cosmos and Steve Rogers journeys into the past in order to be with the love of his life, Peggy Carter.
But as one chapter closes a new one begins. Marvel's famous mid-credits and post-credits scenes after each of their films often reveal what's next in store, so anticipation was sky-high over what would be disclosed about Marvel's very secretive plans for Phase Four.
So if you stayed around to the very end only to find, well, nothing, then I'm sure you're probably disappointed. Marvel broke with tradition by technically not having a post-credits scene. But that doesn't mean what happened at the end of the credits wasn't important for the future of the MCU. I'll explain why.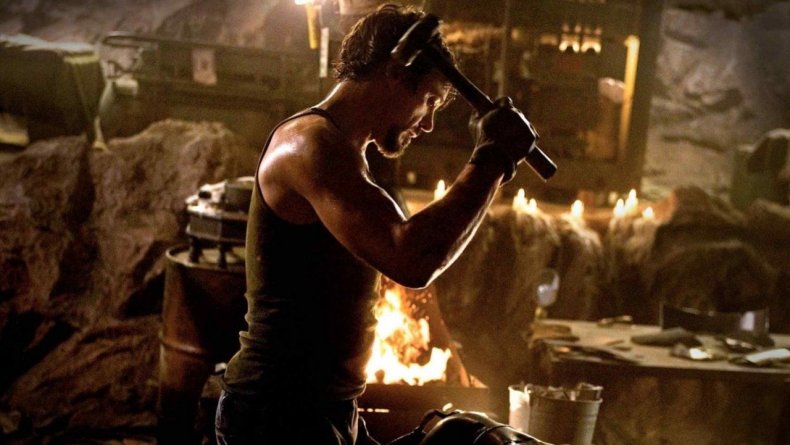 While in the end credits we don't see anything, we do hear something. The Marvel Studios logo appears on screen, and we can distinctly hear what sounds like a hammer being hit against metal.
Sound familiar? It's because it's the sound of Tony Stark building his first Iron Man suit in that cave all those years ago - a final callback in a movie teeming with nostalgia.
There's a reason why next to nothing was revealed. Marvel has been incredibly tight-lipped about what's in store next. Spider-Man: Far From Home, technically the last Phase Three film, drops in July, before we get sequels to Doctor Strange, Black Panther and Guardians of the Galaxy. A standalone Black Widow film is in the works (though how this will work with Romanoff dead remains to be seen) as well as movies based on comics characters The Eternals and Shang-Chi.
With the acquisition by Disney of 21st Century Fox on March 30, it's also highly likely that a number of former Fox properties will soon appear in the MCU as well, such as the Fantastic Four and the X-Men. But the fact this happened so recently means that there might be no plans in place for these characters just yet.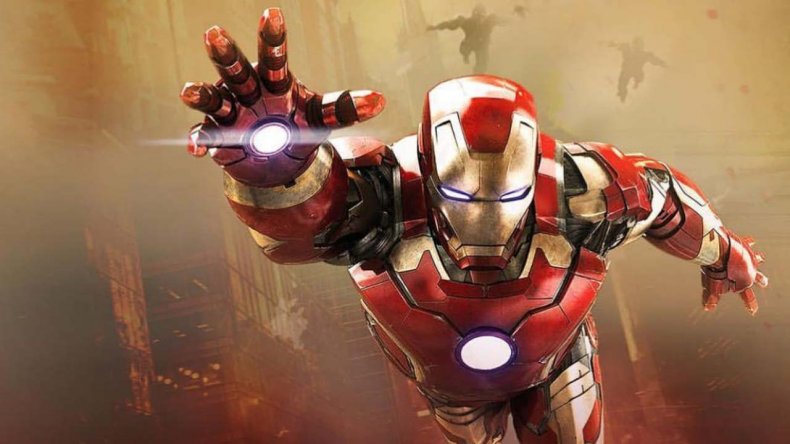 The lack of a post-credits scene in Avengers: Endgame does provide viewers with something important - closure. Up until now watching an MCU movie often felt like being at an all-you-can-eat buffet. Every time you start enjoying one piece of food, you are distracted by what you're eating next. It helped provide all Marvel movies with a sense of momentum and continuity, but often left you thinking about what happens next, rather than fully appreciating what you have just watched.
By not doing this in Endgame, you were allowed to do exactly that - reflect on not just the film you just watched, but the entire journey we have been on ever since Tony Stark put on that Iron Man suit way back in 2008.
The most important thing that the lack of a post-credits scene teased about Phase Four is that it will be a brand new story. As Tony Stark once said, "It's the end of the path I started us on." Phase Four will be a brand new path, we just don't know who will be on it yet.