How 'Avengers: Endgame' Sets Up The Marvel Cinematic Universe For a 'Cosmic Phase'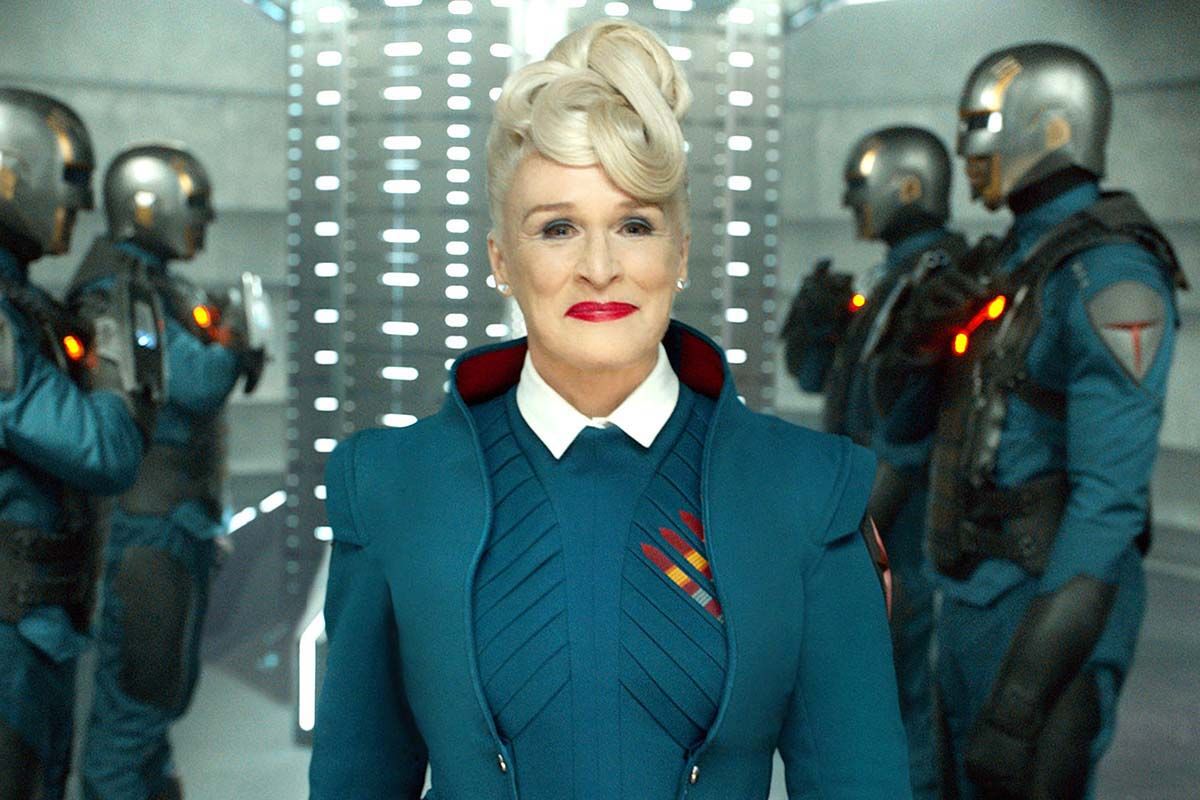 Warning: Major Spoilers Follow for Avengers: Endgame —
With the release of Avengers: Endgame, Marvel Studios — and oceans of fans worldwide — approach the inevitable transition into Phase Four of the Marvel Cinematic Universe.
Marvel has already announced multiple films that will likely fit under Phase Four's banner, including as-yet untitled movies about Black Widow, Shang-Chi and The Eternals, along with planned sequels to Guardians of the Galaxy, Black Panther, and Doctor Strange.
That accounts for six films, but the studio has announced a total of nine release dates for upcoming films (May 1, 2020, July 31, 2020, November 6, 2020, February 12, 2021, May 7, 2021, November 5, 2021, February 18, 2022, May 6, 2022, July 29, 2022 ). Thus, there are at least three currently unknown films set to release in Phase Four.
While the studio hasn't said what any of these films will entail, it's possible to assume their content using previously released information from Marvel.
Before the James Gunn controversy happened in July 2018, Gunn was slated to become the "architect" of the MCU's cosmic side. These comments were later pulled back by Kevin Feige in 2019 to say that James Gunn's sole cosmic influence was on the Guardians of the Galaxy franchise, but those statement could still be extrapolated with regard to the MCU's trajectory.
The fact that Feige even implied using an architect for one section of the MCU says volumes. Fans have never gotten an architect — at least not publicly — for any of the previous MCU phases. There was never "mystic architect" for the MCU, so having any sort of planner is a big deal, giving reason to believe Phase Four is likely going to be Marvel's "Cosmic Phase."
Phase Four will certainly still feature a fair number of earthbound adventures (Black Widow, Shang-Chi, Black Panther), but could also shift focus to show more intergalactic escapades.
Guardians Vol. 3 was intended to kick off Phase Four, until the fiasco over Gunn's old tweets. This could also mean that, unlike any other phase, Phase Four's tone would be set by a cosmic movie. Previous tone-setters include Phase One's Iron Man, which established the MCU's wry humor and hinted at the larger world of SHIELD; Phase Two's Iron Man 3 heralded a slightly grittier series of films from the studio and increased expansion of the universe; and Phase Three's Captain America: Civil War, which began to combine disparate MCU characters and pave the way for the twin-bill of Infinity War and Endgame.
Although Phase Four's first film and tone-setter still has yet to be announced, there is reason to believe it's going to be the upcoming Eternals film, which is set to begin shooting this June, allowing a perfect timeline for the film to release in May 2020.
In normal Marvel canon, Eternals are an offshoot of humanity, modified to have superpowers by the Celestials, a cosmic race introduced in the MCU via the Ego the living planet in Guardians Vol. 2.
Kicking off Phase Four with Eternals would set the solidify the cosmic theme, the theme could then be built on with already announced films. Guardians Vol. 3 will presumably take place in space and — following the events of Avengers: Endgame — would also include Thor, pushing the space theme to include more of the MCU's cast. Doctor Strange 2 Writer, Robert C. Cargill, stated last year that a sequel would focus on the villain "Nightmare" and his dream dimension. Given the cosmic theme, it might also include the space sorcerer, Krugarr, who was introduced in Guardians vol. 2 as a Ravager.
In some iterations of the comics, Krugarr is the apprentice of Doctor Strange, even succeeding him as the Sorcerer Supreme. If he's included in the upcoming Doctor Strange Sequel, it would fit in perfectly with the supposed cosmic theme.
A cosmic theme would also allow Marvel to integrate recently reclaimed characters like the Fantastic Four and the X-Men — reacquired in Disney's purchase of Fox's film and TV production branches. Both deal heavily with various cosmic races.
Marvel has also announced production on a possible Powerpack film, again bringing us to space. And I'm sure we'll be somewhere in space when Captain Marvel inevitably gets a sequel. Any of these films could easily fill the three currently unknown slots Marvel has in their schedule.
It makes sense that Phase Four is primarily located in space, there are only so many adventures to be had on Earth. Here's to hoping that we get Galactus done right this time around.