Axios' Swan Says Trump Team, White House Thinks They Won First Day of Impeachment Hearings: 'They Feel Great Today'
President Donald Trump and his team "feel really great" about the first public impeachment hearing, according to Axios journalist Jonathan Swan.
Swan made the claim on Special Report with Bret Baier on Fox News Wednesday night. Earlier in the day, the hearing had seen diplomats William Taylor and George Kent supporting allegations that Trump engaged in a "quid pro quo" arrangement with Ukraine President Volodymyr Zelenskiy, by agreeing to provide the country aid only if Zelenskiy would investigate political rival Joe Biden.
Trump has vociferously denied the accusations and bemoaned the hearings even taking place, falsely claiming he is illegally being denied "due process."
In a panel discussion about the inquiry, host Baier inquired whether Swan had any insight into what the Trump administration's reaction to the day's events might be.
"What was the feeling inside that White House?," Baier asked Swan.
"Oh, they feel great today," replied Swan. "Look, the White House was pretty dysfunctional and disorganized until pretty recently on this. They've only just sort of started to assemble a team. But they are in a strong position. They know that Republicans are in lockstep. That vote in the house, zero Republicans defecting..."
"That was the big moment," said Baier.
"That was the big moment," agreed Swan.
"And there were two Democrats that voted against the inquiry," added Baier.
"Correct. That was the big moment. And that is when they breathed a big sigh of relief," said Swan. "Because they had been watching a few of these House Republicans going around and saying things and they were quite nervous that there was going to be a substantial defection in the Senate. All signs they have at the moment are that's not going to happen."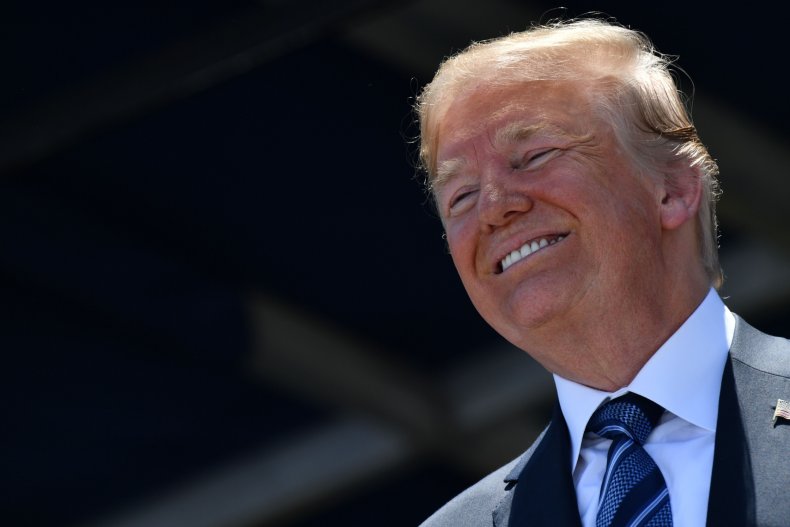 If Trump does feel "great" about the hearing, he doesn't appear to be publicly showing it at this point. Besides retweeting a number of posts by supporters, the president did not use his Twitter account to comment directly on the hearing as of Wednesday night.
At a press conference held after his noon meeting with Turkish President Recep Tayyip Erdogan, Trump claimed that he had not watched the hearing "for one minute" because he was too busy, before adding "this is a sham, and shouldn't be allowed."
Journalist Swan has reported on and interviewed Trump extensively, but some critics have accused him of "softball" tactics in his interactions with the president.
In 2018, a book titled The Trump White House: Changing the Rules of The Game by Ronald Kessler claimed that Trump himself has "leaked" information to a small group of journalists including Swan.
"Trump phones Maggie Haberman of The New York Times directly, as well as Philip Rucker of The Washington Post, and Jonathan Swan of Axios, feeding them stories attributed to 'a senior White House official,'" writes Kessler in the book.
The impeachment hearings are scheduled to continue Friday, with the testimony of former U.S. Ambassador to Ukraine Marie Yovanovitch.