Iran's Clerics Reject Ahmadinejad Bid for the Presidency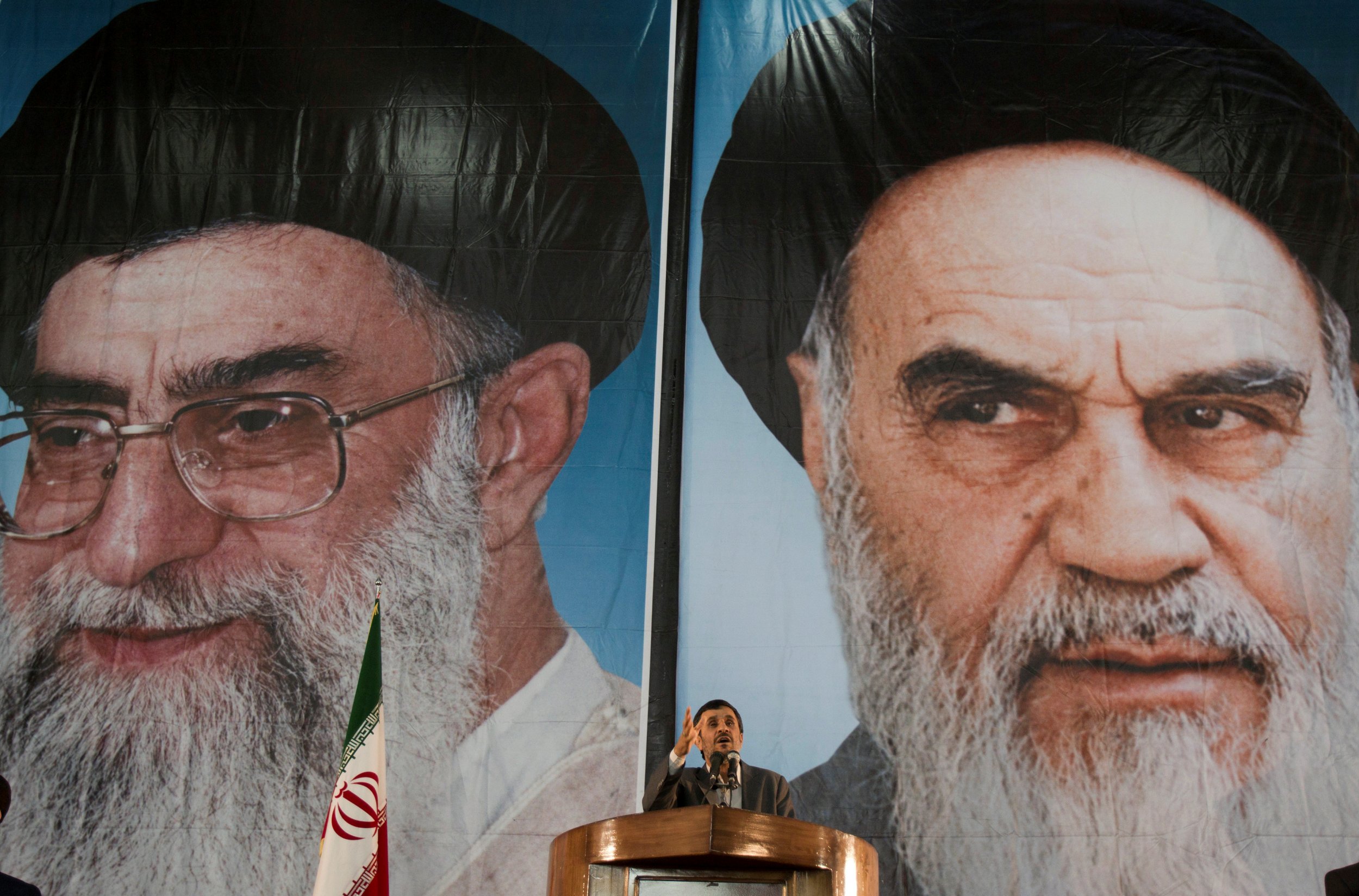 Iran's former president Mahmoud Ahmadinejad was absent from an all-male shortlist of six candidates approved by the country's Guardian Council to run in next month's presidential election.
The council —made up of influential clerics and judges— screened more than 1600 candidates who applied to run, the state-owned Islamic Republic News Agency (IRNA) reported on Friday.
Ahmadinejad, a hardline conservative and one of the country's most prominent populists, served two terms as Iranian president from 2005 to 2013.
He made a bid for his candidacy on April 12 in a surprise move opposed by the country's Supreme Leader Ayatollah Ali Khamenei, who appoints half of the Guardian Council's 12 members. According to IRNA, Khamenei thought Ahmadinejad's bid would create "harmful" divisions in the country.
Read more: Here are five of Mahmoud Ahmadinejad's weirdest conspiracy theories
Ahmadinejad's dismissal removes a hardline challenge to incumbent President Rouhani, who is seeking reelection and faces fierce competition from conservative cleric Ebrahim Raisi.
Raisi is currently a law professor and previously served as attorney general and deputy judiciary chief. He is also a member of the Assembly of Experts, a clerical body that will choose Khamenei's successor.
The Ayatollah picked him to head the Imam Reza charity foundation and the connection Raisi enjoys to both the Supreme Leader and the intelligence services make him a strong candidate.
Khamenei called him "trustworthy and highly experienced," the Associated Press reported, but neither the Supreme Leader nor the country's conservative elite has publicly backed a single candidate against Rouhani.
Other hardline hopefuls to the presidency include veteran presidential candidate Mohammad Bagher Qalibaf, the conservative mayor of Tehran, who is running for the third time and Mostafa Mirsalim, who sits on the Expediency Council, an advisory body to the Ayatollah.
But two of the other candidates are close to Rouhani. Mostafa Hashemitaba, who served as vice-president under the late former President Akbar Hashemi Rafsanjani, was Rouhani's mentor, while Eshaq Jahangiri was the first vice-president in Rouhani's government.
According to the AP, their candidacies appear to be aimed at providing balance in the face of three conservative candidates.