Azerbaijan Named Europe's Worst Place for LGBTI People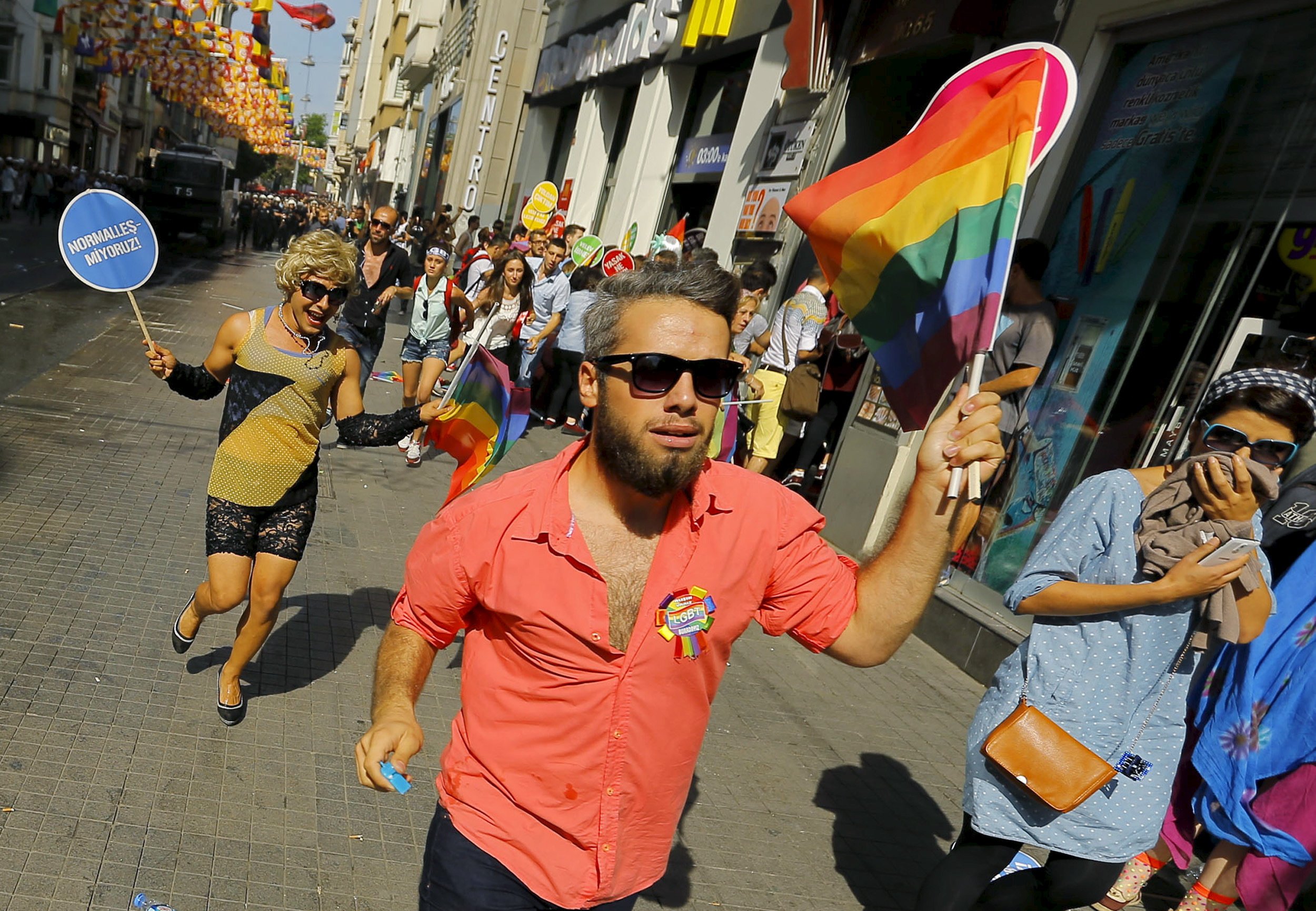 Azerbaijan has ranked as the worst place for LGBTI people to live in Europe in the annual Rainbow Index by the European Region of the International Lesbian, Gay, Bisexual, Trans and Intersex Association (ILGA-Europe).
The oil-rich Caspian state met under 5 percent of ILGA-Europe's assessment criteria, which evaluate the legal and practical conditions in 49 European countries on the basis of how restrictive they are to LGBTI communities.
According to ILGA, Azerbaijan's LGBTI people faced "severe challenges" in the last year with numerous violent attacks and several murders of LGBTI individuals reported. The organisation detailed some of the anti-LGBTI rhetoric by prominent officials in their report on the country.
Post-Soviet states filled out the rest of the bottom three, with Armenia and Russia ranking slightly above Azerbaijan with 7 percent each. Turkey also fared poorly with 9 percent and Belarus, Ukraine and Moldova all scored below 15 percent.
The countries leading the index were Malta, Belgium and the UK, all meeting over 80 percent of the criteria. A divide on LGTBI issues between Eastern and Western Europe emerged in the figures, with even some of the more prosperous former Communist states such as EU members Poland, Lithuania and Latvia scoring only 18 percent or lower due to legislative challenges and public opinion towards LGBTI people.
The highest ranked former Soviet republic in the index was Estonia at 21 with 36 percent, while Georgia came in 30th with 30 percent. Of the Balkans, most countries received scores above 20 percent.
Azerbaijan's human rights record has become the subject of severe criticism on a wide range of issues, including freedom of speech and freedom of opposition against leader Ilham Aliyev's government. Last month the U.S. State Department published a report featuring a scathing indictment of human rights in Azerbaijan, accusing authorities of a "crackdown on civil society."