Mayor of Town Where Only Girls Are Born Offers Reward for First Baby Boy
A mayor in a Poland town where only girls have been born for more than a decade is offering a reward to the first couple that has a boy.
Miejsce Odrzańskie, in the south of Poland near the Czech border, has a population of about 300. But for the last twelve years, locals say, no male babies have been born.
"It has been going on for several decades," Tomasz Golasz, head of the volunteer fire brigade, told English-language news site First News. "I came to the village, took a local girl for my wife and we had two daughters. I would like to have a son but it's probably unrealistic.
"My neighbor also tried and has two daughters," Golasz added. "I don't think women give birth to boys here."
Golasz would like to have a son but says its "probably unrealistic."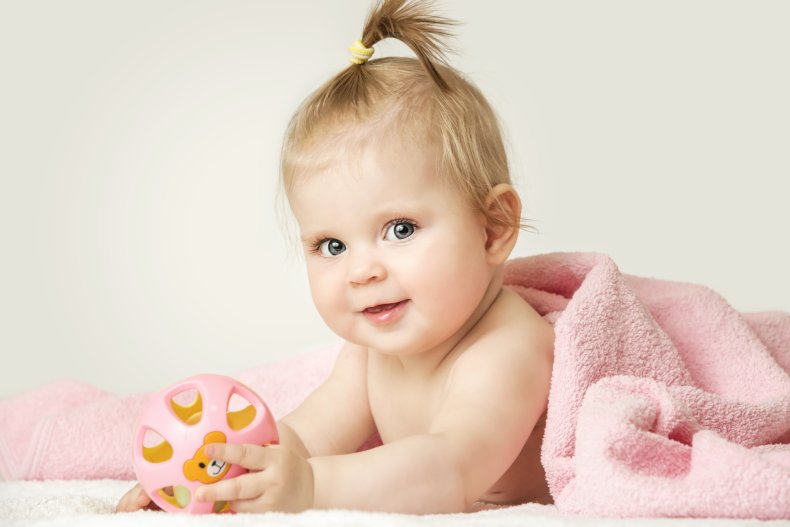 Mayor Rajmund Frischko, the father of two girls himself, is diving into historical records to see if there has been any similar occurrences in the past.
"We looked into it further, reviewing birth certificates. I think that what the older residents say is confirmed," he said. "Girls are constantly born and the birth of boys is rare. Explaining this puzzle will not be easy."
While Frischko won't divulge the exact nature of the reward, "I assure you that the gift will be attractive."
Statistically speaking, the preponderance of male and female babies should be fairly equal in a given population. A 2008 study at the University of Newcastle found that a fathers' genes played a greater role in determining the gender of a child.
"Whether you're likely to have a boy or a girl is inherited," lead author Corry Gellatly explained. "We now know that men are more likely to have sons if they have more brothers but are more likely to have daughters if they have more sisters. However, in women, you just can't predict it,"
Gellaty's team looked at of 927 family trees containing information on 556,387 people from North America and Europe, dating back to 1600.
Meanwhile in India, an investigation has been started into why no girls were reported born in dozens of towns in the north of the country. Of the 216 babies born in 132 villages in Uttarkashi over a period of three months, all were male.
Authorities worry the skewed ratio is the result of sex-selective abortion. The practice was outlawed in 1994 but, in a region where males are still considered more desirable and girls can come with expensive dowries, it still endures.
"It cannot be just a coincidence," social worker Kalpana Thakur told ANI. "This clearly indicates female feticide is taking place in the district. The government and the administration are not doing anything."
The figures have promoted an emergency meeting with the district's health workers. Ashish Chauhan, the district magistrate was quoted by the agency as saying: "We are monitoring these areas to find out what is affecting the ratio. A detailed survey and study will be conducted to identify the reason behind it."
According to census data from 2011, there were 914 girls born for every 1,000 boys. But, according to the United Nations Population Fund UNFPA), in some northern states that ratio was as low as 850.
A 2018 government report estimated that roughly 63 million women were "missing" from the country's population.
"Female feticide is a matter of deep shame and a cause of great concern," prime minister Narendra Modi in 2015.