'He Must Have Had a Guardian Angel': Baby Boy Plunges From 5th-floor Window, Survives After Dramatic Crash Into Clothes Line
An 11-month-old boy in Ukraine survived a fall from an open window after landing on a clothes line and its support railing below. Yulia Rogak, 21, described to local media how her son, Demyan, managed to climb out of an open window on the fifth floor at her home in Lutsk while she was washing the dishes.
"I turned away for a moment and he was out of the window," Rogak said, via The Mirror. "I looked through the window and saw him hanging by one hand," she said. "I screamed in terror. I was in shock and didn't know what to do."
The boy then lost his grip on the window and fell. Luckily, he was saved as he landed on a washing line secured by metal supports on a third-floor balcony, stopping him from plummeting around 50 feet to the ground below.
A woman who was outside the apartment at the time witnessed the baby fall and screamed, alerting two other men who were passing by. One of the men then climbed up and rescued the baby.
"I heard screams from below. I was afraid to even look," Rogak said. "But then I looked, and he was in the arms of two men. If those clothes lines had not been installed there, he would almost certainly have been dead," she said, via Dutch women's magazine Libelle. "Fortunately, he had a guardian angel."
The pediatrician who examined the boy also expressed that a higher power must have been looking over him after he escaped with only injuries to his abdomen and chest, as well as a few scratches. "He must have had a guardian angel that kept him alive," said Dr. Valentin Martynyuk.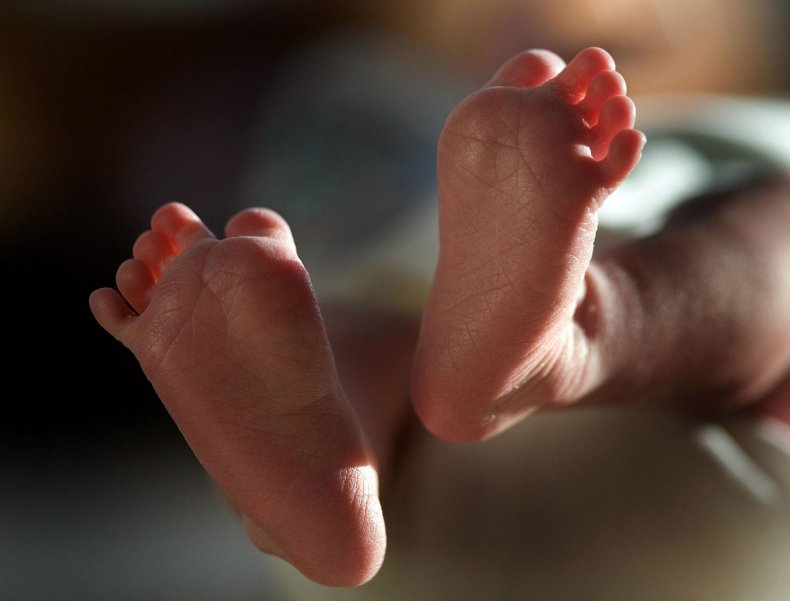 Earlier this month, an 18-month-old girl from Indiana tragically died after she fell from an open window on a cruise liner while it was docked in San Juan, Puerto Rico. An investigation is ongoing into how Chloe Wiegand fell from the 11th story window while onboard the Royal Caribbean's Freedom of the Seas on July 7.
It was originally reported that the girl fell after slipping from her grandfather's grasp as he held her by the window. The family dismissed these reports, claiming Chloe accidentally fell through the open window after being placed on a railing by her grandfather, Salvatore Anello, believing there was glass behind it.
'He Must Have Had a Guardian Angel': Baby Boy Plunges From 5th-floor Window, Survives After Dramatic Crash Into Clothes Line | World