Baby Found Dead in Vacant Kentucky Home: Police
The remains of an infant have been found inside a vacant Kentucky home, according to police.
Officers in Falmouth, northern Kentucky, went to a vacant house in the 500 block of Montjoy Street in Pendleton County after a report that a newborn had been abandoned there on March 1.
When officers arrived at the property, they discovered the remains of a newborn child inside, according to ABC affiliate WCPO.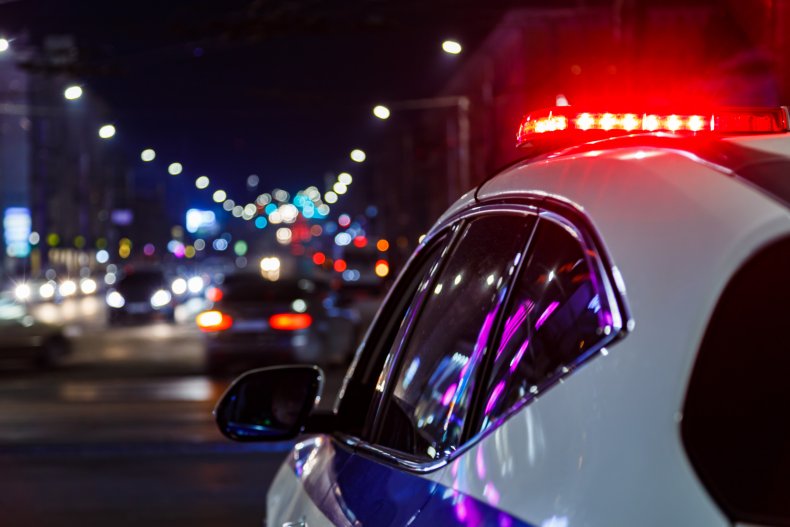 According to the Centers for Disease Control and Prevention, stillbirth affects about 1 in every 175 births.
The CDC added: "Each year, about 21,000 babies are stillborn in the U.S. That is about the same as the number of babies that die during the first year of life."
Falmouth Police Chief Marty Hart told WCPO: "My department got a call around 7:30 p.m. on March 1 from Harrison Memorial Hospital.
"They had a patient there that reported a miscarriage. The nursing staff had some suspicions of whether or not it may have been a viable birth."
Hart added: "They were estimating it weighed a little more than 6 pounds and it was unresponsive and not breathing, so it was transported to the hospital."
The police chief said it is possible that the child was stillborn, so he would not press any criminal charges.
Hart added that the preliminary report from the medical examiner will find if any criminal charges should be brought. He said he expects this to come through in the next few weeks.
"We're not actively looking for anybody. We're aware who the mother is and the baby was taken to the Kentucky Medical Examiner for an autopsy," Hart said.
"We're working with the state and my agency just to determine if a crime was committed. As of right now, there's no reason to believe there was," he added.
Newsweek has emailed City of Falmouth officials for comment.
The CDC said, while there are cases of "unexplained stillbirth," there are also some indicators that might put some groups more at risk of having one. These include those who:
Are of black race.
Are 35 years of age or older.
Are of low socioeconomic status.
Smoke cigarettes during pregnancy.
Have certain medical conditions, such as high blood pressure, diabetes and obesity.
Have multiple pregnancies, such as triplets or quadruplets.
Have had a previous pregnancy loss.
A miscarriage is typically defined as a loss of a baby before the 20th week of pregnancy, and a stillbirth, at or after 20 weeks of pregnancy.