Baby Yoda Has More Force on Social Media Than Every Democratic 2020 Candidate: Report
Baby Yoda beats every Democratic 2020 primary candidate on social media, and has collected almost ten times more interactions per news story than Michael Bloomberg, new data has shown.
Stats compiled by NewsWhip and originally reported by Axios found that the character from Star Wars TV series The Mandalorian picked up an average of 1,671 social media interactions per news article about it.
This makes the CGI star of the Disney+ show almost two times more popular on social media than both Sen. Bernie Sanders and former Vice President Joe Biden where the average interactions per news story are concerned.
Using this metric, Baby Yoda is also just under four times better at being an influencer than Sen. Elizabeth Warren, who gets an average of 496 interactions per news story, according to the Newswhip data reported by Axios.
The character is not a younger version of the iconic Star Wars film series character Yoda, but is a baby of the same species.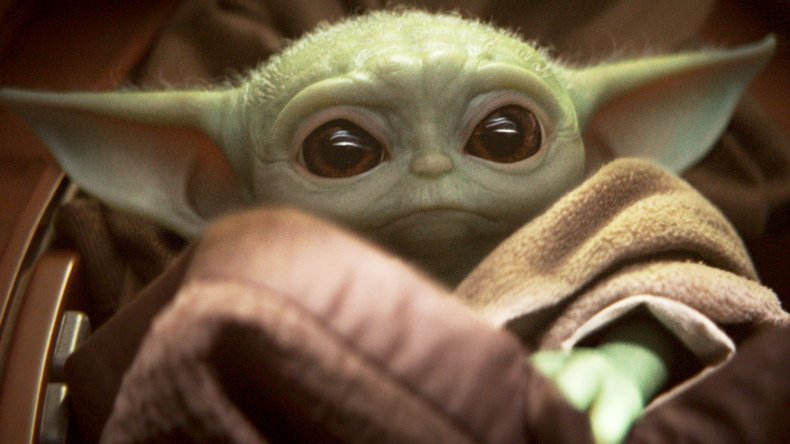 When the 50-year-old child was unveiled on The Mandalorian, its cute features quickly made it something of a sensation online, which is perhaps more than can be said for the recent campaign launches of Deval Patrick and Michael Bloomberg.
Neither of the two candidates who entered the Democratic primary race this month hold a candle to Baby Yoda on social media, with Bloomberg picking up just 173 interactions per news story and Patrick on 134, putting him at the bottom of NewsWhip's rankings.
Axios reported that both candidates were the subjects of thousands of articles between November 12 and 25. Bloomberg was the second most written about Democratic candidate, with 7,650 articles penned about him as 4,044 focused on Patrick.
Former Massachusetts Governor Patrick unveiled his campaign for the Democratic 2020 nomination on November 14 while ex-New York City Mayor Bloomberg entered the race on Sunday, November 24.
Neither of the fresh entrants into an already crowded field have made significant splashes in the polls, and now they've been found to have gotten around a tenth of Baby Yoda's interactions per news article.
But in terms of raw interactions, not all candidates are being trounced by the young Star Wars Universe character. The three consistent frontrunners—Joe Biden, Elizabeth Warren and Bernie Sanders—have more overall interactions than Baby Yoda, who has drawn 2.28 million reactions overall.
By comparison, Biden has picked up 8 million total interactions while Sanders and Warren have garnered 2.9 and 2.53 millions interactions respectively, according to Newswhip data seen by Axios.
The data by NewsWhip was collected between November 12 and November 25. Baby Yoda first appeared at the end of The Mandalorian's premiere episode on November 12.