Who Left 'The Bachelor' This Week? Clayton Sent Four Women Home in Episode 3
The Bachelor fans have had to wait two weeks to find out if Clayton Echard would take back Cassidy's rose after he found out she had a friend with benefits outside of the ABC show.
After he found out whether he was allowed to do that under "Bachelor rules" (whatever those are), he also had to send three other girls home in the second rose ceremony.
At this point in The Bachelor, there are still so many contestants remaining, making it hard to know who exactly has left.
Here's who we said goodbye to this week.
Who Left The Bachelor Season 26 in Episode 3?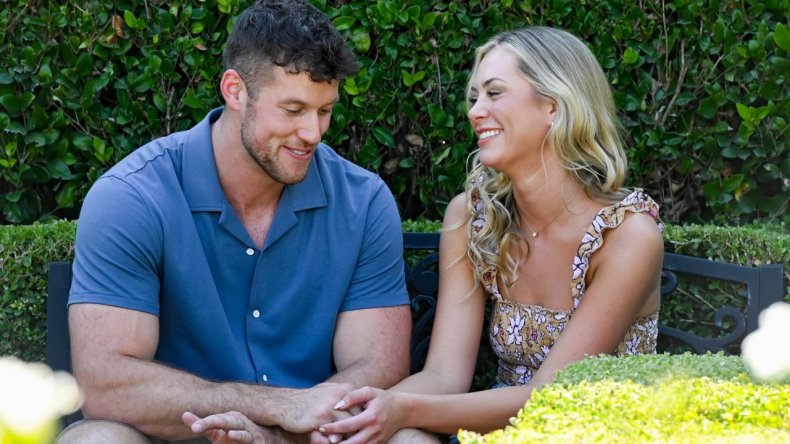 Cassidy Timbrooks, 26, an executive recruiter from Cave Creek, Arizona
Cassidy became the latest contestant to fall victim to the warped world of The Bachelor, in which everyone is expected to drop everything from their real life in return for a 3.3 percent chance of being chosen by this year's Bachelor. Not to mention the slim percentage of the relationship at the end of it all actually working out.
Last week, it was revealed that Cassidy was seeing someone in the real world – someone who was willing to see her again if The Bachelor didn't work out.
You might think that was perfectly reasonable – after all, there is a 96.7 percent chance that Clayton will pick someone else and Cassidy will end the season alone. However, cold logic has never been something that Bachelors have cared much about, and so Cassidy definitely made an error when she told a fellow contestant about her situation.
As such, the last episode ended with Clayton asking the new host, Jesse Palmer, whether he was allowed to take back the rose. This episode began with Palmer telling him he could do whatever he wanted. As such, Cassidy was punished for having a totally realistic take on this process – the biggest crime any contestant can make.
At the rose ceremony, meanwhile, Clayton sent home the following three women:
Ency Abedin, 28, a sales manager from Burbank, California
Kate Gallivan, 32, a real estate agent from Clarksville, Tennessee
Tessa Tookes, 26, a human resources specialist from Stamford, Connecticut.
Can you remember who any of those women are? Kate was the one who made her entrance with the joke about her "nips" – by which of course she meant the nips of whiskey she had brought for her and Clayton to drink.
Interestingly, she is also a realtor at the Oppenheim Group, as seen in the Netflix reality show Selling Sunset. Anyone hoping for a crossover, however, will be disappointed now that Kate has left in week two.
Ency, meanwhile was the one who introduced herself to Clayton in Korean. This allowed Entertainment Weekly to administer a pretty harsh burn on this year's Bachelor: "Ency speaks two languages, which is two more than Clayton."
As for Tessa, her entrance saw her explain to a confused-looking Clayton that her name was "asset" spelled backwards.
The Bachelor Season 26 airs Mondays at 8 p.m. ET / 7 p.m. CT on ABC.