Michelle Young has sent the latest group of men packing on The Bachelorette—though some contestants that have given some fans some major red flags have stayed in the competition.
In Season 18, Episode 2, the 23 remaining men went on some group dates to separate the teacher's pets from the dunces. First, the contestants had to face what for many of them was their toughest challenge: Elementary school maths and spelling, as the group went back to school to impress teacher Michelle.
Then, the men tackled this Bachelorette's other great love, basketball. Mostly, this date was simply a way for Michelle to float with Joe, whose ball skills were so impressive that she had already DM-ed him before being on the show.
Joe was not the only person to have connection with Michelle during the latest episode of the ABC show (streaming now on Hulu). She shared a kiss with Nayte, came out of her shell with Rick (who came out from under the table), and shared an emotional moment with Jamie after he opened up about his troubled family life.
Other contestants looked to be in trouble. Peter showed himself to be somewhat of a narcissist—ironically, as what proved it was his reaction to being called a "narcissist." Jamie also undid the moment he had had with Michelle by stirring drama about her relationship with Joe before the show.
Who Left 'The Bachelorette' This Week
Luckily for Peter and Jamie, we are still in that part of The Bachelorette where Michelle is getting rid of those she has no connection with and/or do not make for good storyline.
As such, Michelle got rid of four contestants not featured much in the show so far.
Most notably, she got rid of both firefighters after the hilarity of Episode 1, in which Daniel entered the show on a children's ride-on fire truck, only to be instantly upstaged by PJ in a real-life one.
The full list of contestants eliminated in The Bachelorette Season 18, Episode 2 is as follows: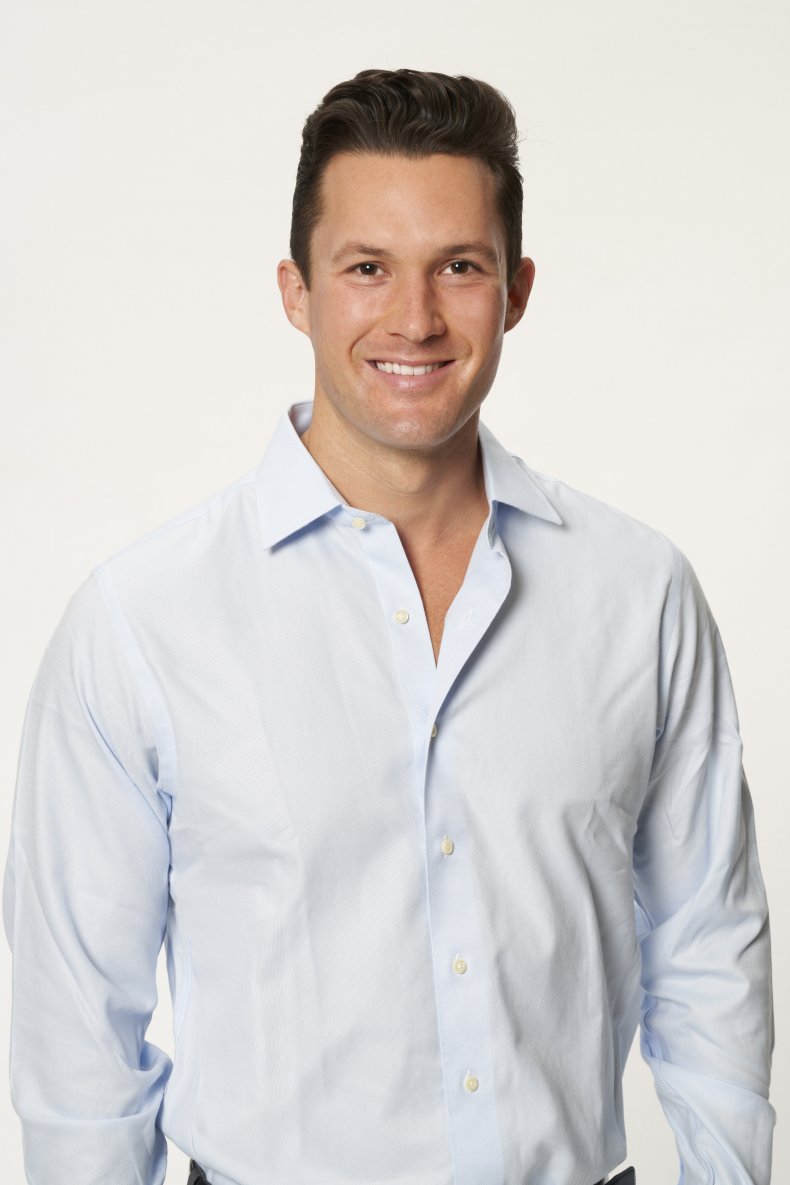 Alec Thompson, 29, an engineer from Forest Virginia
Daniel Tully, 26, a firefighter from Austin, Texas
Pardeep Singh, 30, a neuroscientist from Brooklyn, New York
PJ Henderson, 30, a firefighter from Houston, Texas
They join the seven men who did not make it past the first night:
Brandon Kieffer, 29, a brand manager from Sulphur, Louisiana
Bryan Witzmann, 31, an NFL player, Houlton, Wisconsin
Edward Naranjo, 27, a wellness coach from, Brownsville, Texas
Garrett Aida, 33, a tech CEO from Salt Lake City, Utah
Jack Russell, 30, a former army officer from Greensboro, North Carolina
JoMarri Gable, 26, a personal trainer from Fresno, California
Ryan Fox, 30, an environmental consultant from Sanger, California (eliminated after hosts Tayshia Adams and Kaitlyn Bristowe discovered secret notes he had made about the process)
The Bachelorette Season 18 airs Tuesdays at 8 p.m. ET / 7 p.m. CT on ABC. Episodes come to Hulu Wednesday mornings.