Backpage.com Removes Adult Ads Hours Before Senate Hearing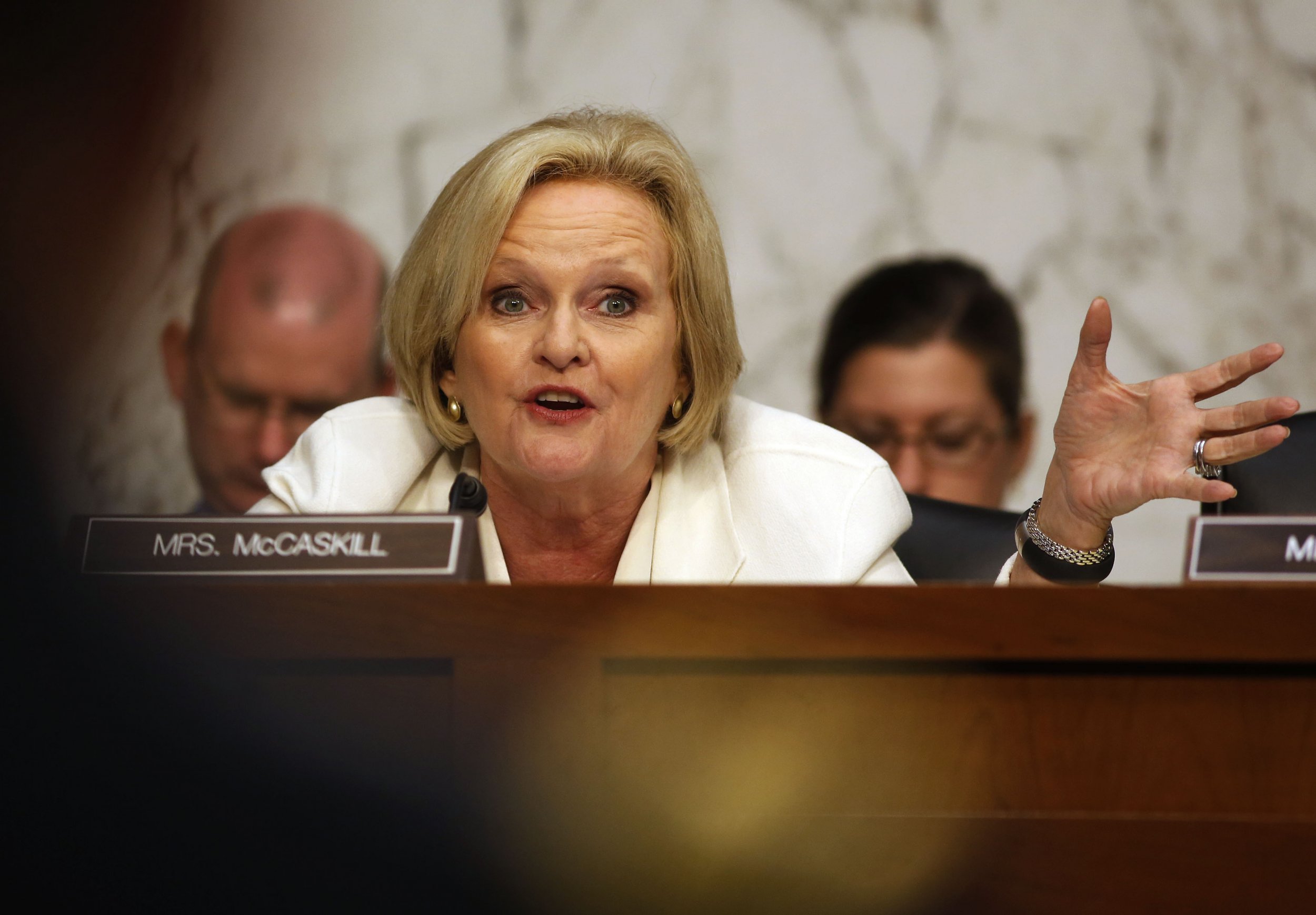 Updated | The classifieds website Backpage.com removed adult advertisements from its website on Monday, a move that lawmakers and sex trafficking victims' advocates have demanded for years. The removal happened shortly after a Senate subcommittee released findings from an investigation into the site, and hours before the site's chief executive and founders were set to appear before the subcommittee.
Late Monday, a message appeared on the adult services section of the website that says, "The government has unconstitutionally censored this content." In a press release, the site said it removed the adult ads "as the direct result of unconstitutional government censorship." The press release continued: "For years, the legal system protecting freedom of speech prevailed, but new government tactics, including pressuring credit card companies to cease doing business with Backpage, have left the company with no other choice but to remove the content in the United States."
Related: The fight to shut down Backpage
The website, which is similar to Craigslist, was founded in 2004 and operates in cities around the world. While Craigslist removed its adult section in 2010, Backpage kept it, despite opponents saying it enabled sex trafficking, which involves any minor who sells sex or an adult who is forced to do so. "This is a concerted effort to build a business enterprise around the trafficking of human beings," Yiota Souras, general counsel for the National Center for Missing and Exploited Children, told Newsweek last October. The center has identified more than 420 cases of missing children who wound up in Backpage ads. A separate team led by Arizona State University researchers has found more than 150 Backpage ads that feature minors.
In recent years, Backpage has faced several lawsuits by young women who say they were trafficked through the site and calls from lawmakers to cease its adult operations. Last October, then-California Attorney General Kamala Harris announced charges against the website's chief executive officer, Carl Ferrer, and its founders, James Larkin and Michael Lacey. A judge dismissed those charges in December; about two weeks later, Harris announced new charges against the men.
The Senate Permanent Subcommittee on Investigations has also investigated the website, and a Senate hearing involving the site is scheduled for Tuesday. Ferrer, Lacey and Larkin were expected to attend. On Monday, shortly before Backpage announced it had removed its adult ads, the subcommitee published a 53-page report on the findings from its investigation. "The company has long claimed that it is a mere host of content created by others and therefore immune from liability," the report said. "The internal company documents obtained by the Subcommittee conclusively show that Backpage's public defense is a fiction." The report went on to say that Backpage had "concealed evidence of criminality" by editing ads, that it had acknowledged its role in facilitating sex trafficking and that Ferrer, Lacey and Larkin continued to own the website even though they had claimed to have distanced themselves from it.
Referring to the findings, Senator Claire McCaskill said Monday on Twitter, "It pays to never give up. Congressional investigations matter." In another tweet, she indicated that the hearing would proceed despite Backpage's decision to remove its adult ads. A documentary on the fight against Backpage, I am Jane Doe, is set to have its premiere in select cities in February. Its director, Mary Mazzio, says she plans to attend the Tuesday hearing.
Trafficking victims' advocates celebrated the removal of the ads. "Stomping out the sexual exploitation of women and children requires shutting down the market in which vulnerable individuals are bought and sold with the click of a mouse," Lori Cohen, director of the anti-trafficking initiative at Sanctuary for Families, which provides services to survivors of trafficking and domestic violence, says by email. "The predatory sale of human beings for sex via the Internet is not speech; it is rape."
The National Center for Missing and Exploited Children said in a statement that while it "is not aware of the impetus for Backpage's recent decision, we are gratified to know that as a result, a child is now less likely to be sold for sex on Backpage.com."
"It was our promise to our daughter to make sure that no other child was sold on Backpage.com, and today that is true," Nacole, the mother of a teenager who was forced to sell sex on Backpage, says via email. (Nacole asked that Newsweek only publish her first name.)
The removal of the adult ads sparked criticism from sex workers and their advocates, who have said that posting ads on the website is essential to their work, and to doing it safely. Anastasia Kent, the pen name of a sex worker and blogger, told Newsweek in October that everyone she knows who sells sex has advertised on Backpage. "It might be all that's keeping them from working on the street," she said.
On Monday, the Sex Workers Outreach Project, which advocates for the rights of sex workers, vowed to "fight back," saying in a statement, "It is hard to put into words the intense anxiety, stress and sense of oppression our community is currently experiencing. Right now, thousands of individuals are wondering where they are going to go to earn money they need to pay rent, buy their family's clothes and food and fill their metro card or gas tank."
This article has been updated to include details from the Senate Permanent Subcommittee on Investigations​ report on Backpage and quotes from Lori Cohen, the National Center for Missing and Exploited Children, the mother of a teenager who was forced to sell sex on Backpage and the Sex Workers Outreach Project.