Bad Dog: Bean the Runaway Pug Has Mugshot Taken After Being Caught in New Jersey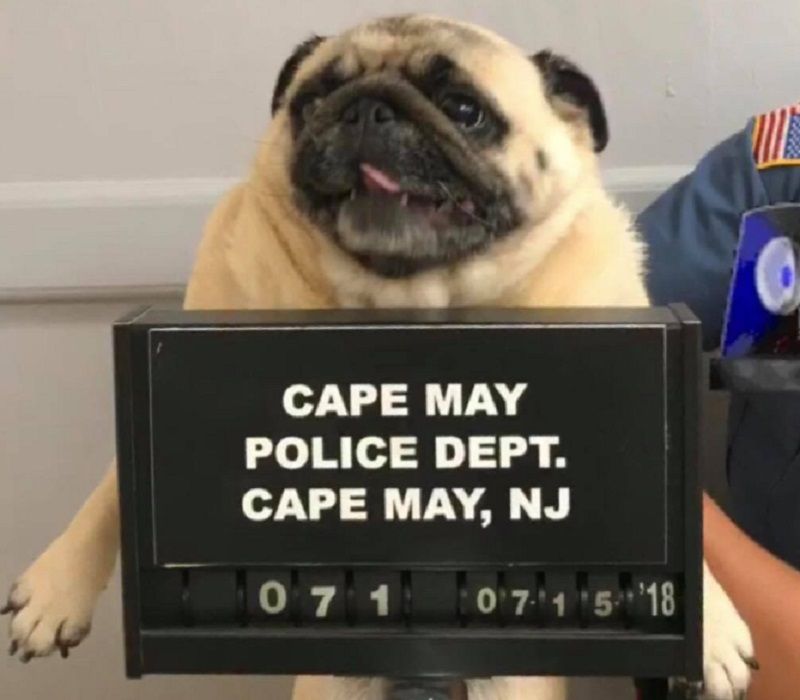 Bean is all about living that pug life on the streets of New Jersey. But her puggish ways soon caught up with her—and so did the police.
Cape May Police Department posted a mugshot of Bean to its Facebook page after picking her up as she wandered alone in a ruff neighborhood.
"This is what happens when you run away from home. This guy was captured sneaking through yards on the 1300 block on New Jersey Avenue," police wrote alongside what they dubbed the #pugmug.
In under an hour, police found Bean's owner and released her on bail from her jail cell. The next day, Bean's owner paid police a visit to pay her bail in cookies.
Cape May Police Chief Anthony Marino told the Daily Mail that Bean was very friendly during her brief stay and followed an officer around the station.
Patrolman Michael LeSage, who responded to calls about the roaming pug, told Newark's Star-Ledger that Bean tried to hop in the back of his police car "but her short little legs couldn't make it into the car, so I had to lift her up."
Bean's lawyer, Al Satian, did not respond to a request for comment.
You might think pugs aren't the most conventionally attractive canines. But the title of World's Ugliest Dog 2018 actually went to an English bulldog called Zsa Zsa from Minnesota.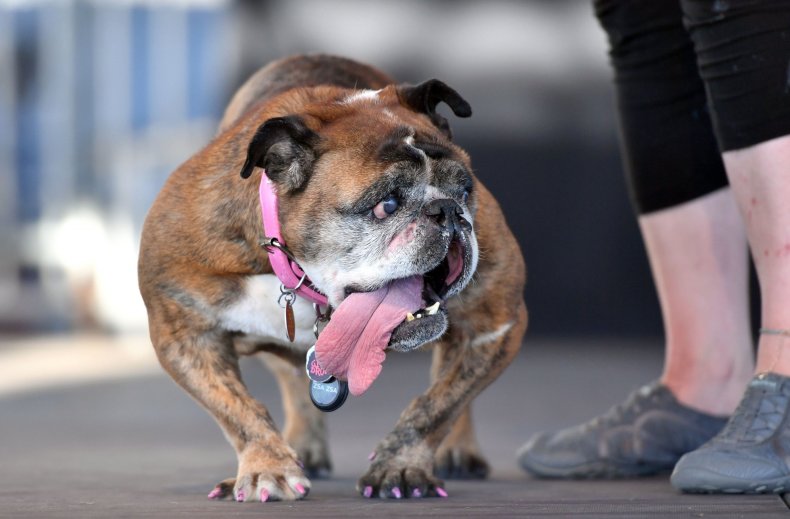 The nine-year-old pooch scooped the coveted trophy at the Sonoma-Marin Fairgrounds in Petaluma in the San Francisco Bay Area, along with $1,500 in cash.
Zsa Zsa sadly passed away a few weeks later. Her owner, Megan Brainard of Anoka, Minnesota, told CNN sister network HLN: "I'm in shock still. I haven't even processed her winning and fame."
"With so many lovable animals displaced and available for adoption, we want our fans to know what this contest is really about," Sonoma-Marin Fair Publicist, Christy Gentry, said in a statement. "It's a fun and silly way to advocate that all animals deserve a safe and loving home."