Trump's Order to Kill Iran's General Is Proof President Must Take Mental Health Check, Says Yale Psychiatrist
A prominent psychiatry expert has said that Donald Trump's order to kill Iranian General Qassem Soleimani was a sign of the U.S. president's deteriorating mental state and has called on the House Speaker to urgently intervene.
Professor of psychiatry at the Yale University School of Medicine, Bandy X. Lee, helped edit the book The Dangerous Case of Donald Trump: 27 Psychiatrists and Mental Health Experts Assess a President.
She is among a growing group in her field who have petitioned Congress to convene mental health experts to give their view during the president's impeachment trial.
Last week she said that as a co-worker, Nancy Pelosi should submit Trump to an involuntary mental health evaluation, known as a mental health hold, and do more to deter the president whose latest actions were "exactly what someone who lacks mental capacity would do."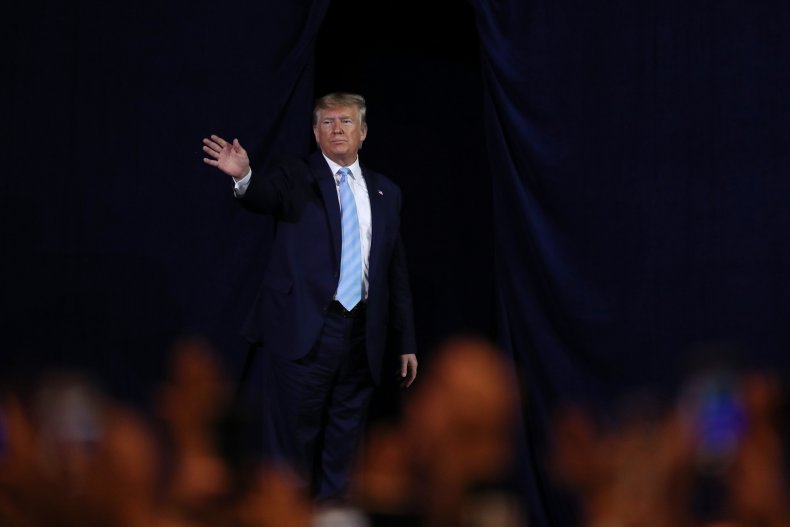 Following the attack that killed Soleimani in Baghdad, Lee told Salon: "This is exactly the kind of dangerous event we foresaw as Donald Trump's response to the impeachment proceedings, just as his pulling troops from northern Syria was a direct response to the announcement of an impeachment inquiry."
"In other words, he is extremely drawn to actions that would help him appear as if he has mental capacity, such as a 'presidential strike' against an enemy, while avoiding the proper procedures, such as briefing with Congress, that might expose his lack of capacity," she said.
"What we do not expect from someone who lacks mental capacity is rational, reality-based decision making that is non-impulsive, non-reckless, and cognizant of consequences," she added.
Defenders of the president refer to his critics as having "Trump Derangement Syndrome," but his state of mind has been repeatedly questioned since he took office.
Regular critic George Conway, who is the husband of White House adviser Kellyanne Conway, told Newsweek in an email last week: "He has no conception of his own incompetence in any respect; he lacks sufficient self-awareness."
Other psychiatrists have also expressed concern, although discussing the psychological state of the president does present an ethical dilemma for the profession whose "Goldwater rule" states psychiatrists should not give opinions on those they have not personally examined.
It is named after the former Republican presidential candidate Barry Goldwater who was running for office in 1964. He successfully sued the magazine Fact after it polled psychiatrists about whether he was fit office. Since then the Goldwater Rule has been adopted as a principle of medical ethics.
Newsweek has contacted the White House for comment.