EU-Turkey Refugee Deal Collapse Could Hit Greece Hard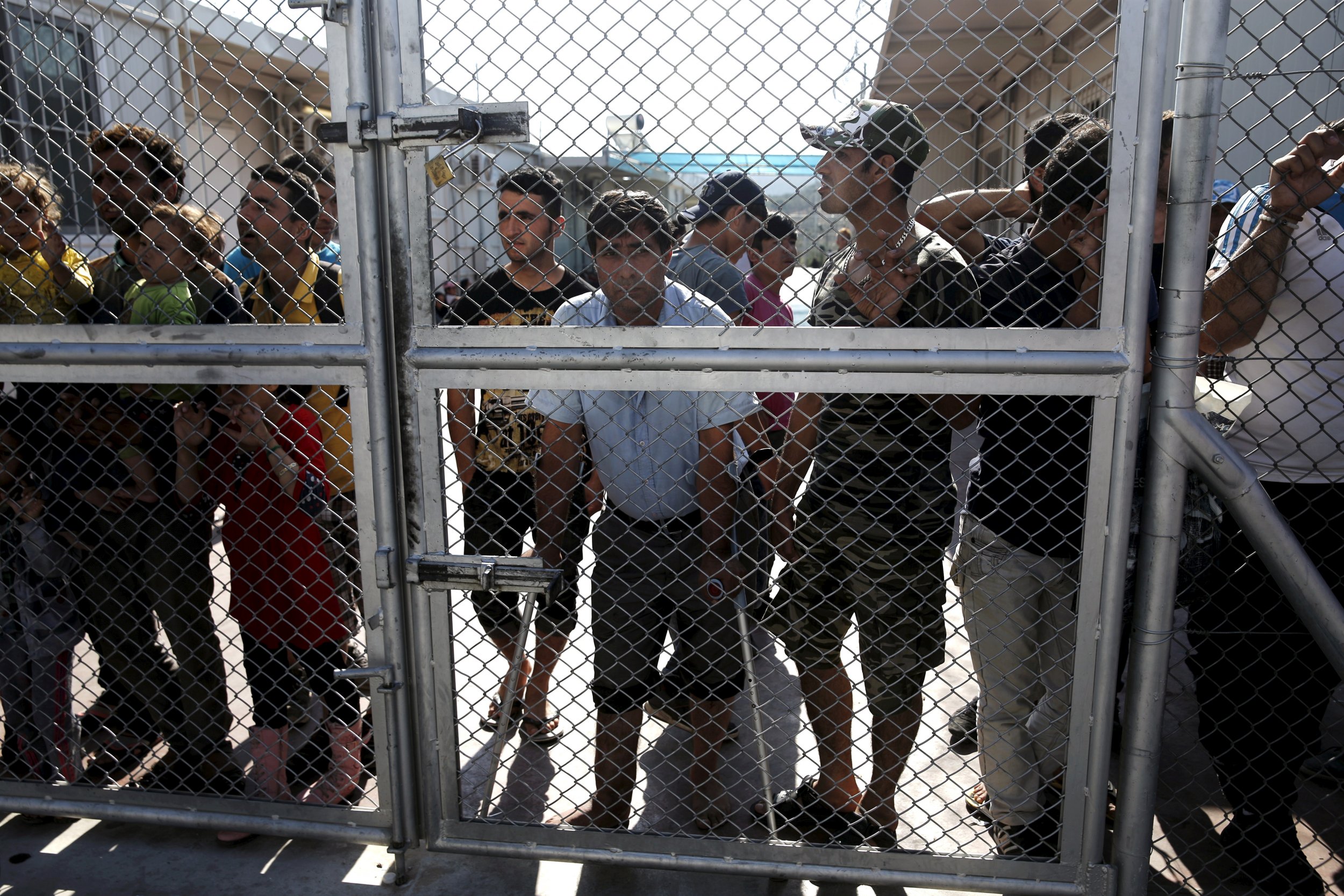 The potential collapse of the EU's refugee deal with Turkey would represent a "major risk" to the troubled Greek economy just as it is starting to recover, Greece's central bank governor has warned.
Speaking at an economy conference in Athens organized by the American-Hellenic Chamber of Commerce, Bank of Greece Governor Yannis Stournaras said that, while the country's economic outlook was largely positive, "If there is also an aggravation of the refugee crisis this would entail a major risk."
Stournaras confirmed to Newsweek after his speech that he had been referring to the deal struck in March between Brussels and Ankara that allowed for the return of unsuccessful asylum claimants from Greece to Turkey, and unlocked funds for Turkey to settle refugees from Syria.
The deal has drastically slowed refugee arrivals into Greece, with just 171,000 asylum seekers crossing into the country so far this year, down from a comparable figure of 588,000 in 2015, according to the International Organization for Migration (IOM).
But last week Turkish President Recep Tayyip Erdogan threatened to pull out of the deal after the European parliament voted to suspend talks on Turkey's EU accession in a non-binding resolution.
Speaking to Newsweek , Simos Anastasopoulos, president of the chamber of commerce, said that a collapse in the deal would present a serious problem for Greek businesses, particularly the tourism sector.
"The latest developments have shown that the refugee crisis can become a problem for the islands and their tourism," he said. "The islands that were close to Turkey have suffered this summer, far below expectations."
"If the deal between Turkey and the European Union falls, then we have a problem; a serious one. And not only for tourism…The country cannot sustain all this. I am afraid that we are going to have some social unrest," Anastasopoulos added.
"The behavior of the Greek people, especially those on the islands, has been amazing…but it creates a problem that the people of the islands cannot [solve] by themselves," he said.
Stournaras, the Bank of Greece governor, issued a bullish message on the prospects for the Greek economy ahead of a crunch European summit next Monday.
Speaking at the conference, Stournaras said he considered the Greek economy's return to growth in the third quarter of 2016, reported earlier in November, to be "sustainable," and forecast a fall in unemployment through 2017.