Turkey's President Erdogan Threatens to Open Borders If EU Freezes Membership Talks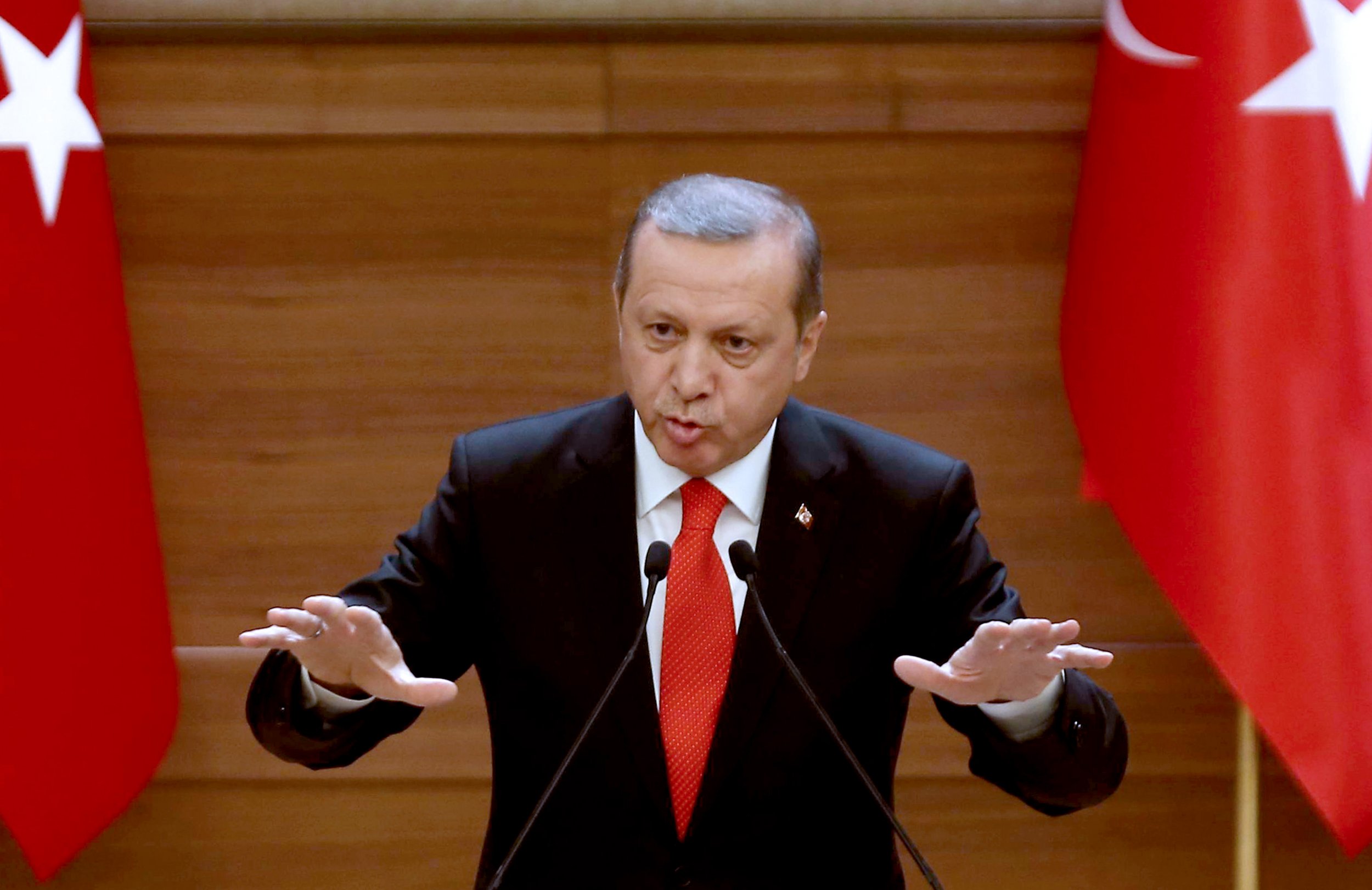 Turkish President Recep Tayyip Erdogan has threatened to open up his country's border gates to refugees seeking to enter the EU. Erdogan suggested he would take action if the union "goes further" in its actions to freeze Turkey's bid for membership, according to Turkish daily newspaper Hurriyet.
On Thursday the European Parliament voted in favor of of a temporary halt to EU membership talks with Turkey as a result of the Turkish government's crackdown on dissent following a failed coup against Erdogan in July. Though the vote is non-binding it has provoked an angry response from the Turkish leader. His threats could jeopardize the joint strategy between EU and aspiring member Turkey in stemming the refugee flow into Europe, a large share of which passes through Turkey.
Erdogan has repeatedly lashed out against his allies in the West for their negative reaction to the post-coup crackdown, during which he has detained thousands of suspected plotters, closed news outlets and refused to rule out restoring the death penalty.
"You never treated humanity honestly and you did not look after people fairly," Erdogan railed against the EU on Friday. "You did not pick up babies when they washed ashore on the Mediterranean. We are the ones who are feeding around 3.5 million refugees in this country."
He continued, referring to the EU: "You did not keep your promise. When 50,000 refugees turned up at the Kapıkule [border crossing] you cried out and began to say 'What will we do when Turkey opens the border gates. Look, if you go further, those border gates will be opened. You should know that."
The EU countries that have a land border with Turkey (Greece and Bulgaria) have put up fencing along sections of their borders, with Bulgaria set to complete its fence by the end of the year.