Are Banks Open on Thanksgiving Day 2021? Opening Hours for Chase, Capital One and More
Thanksgiving is observed on the fourth Thursday of every November. In 2021, it falls on November 25.
As it is a federal holiday, many government offices are shut on Thanksgiving Day and most banks, including The Federal Reserve, are closed on the day.
However, online banking options are still available to customers at the website of their bank. ATM machines can also be accessed at local branches for any banking needs. Call centers for some banks may also stay open on Thanksgiving Day.
Some banks may also offer certain services (such as a drive-up banking option) on a reduced schedule. Contact your local bank branch to confirm the services available and exact hours of operation before visiting.
It's also worth noting that some branches may be closed or operating reduced services amid the ongoing COVID-19 pandemic.
The U.S. Federal Deposit Insurance Corporation (FDIC) says: "In difficult circumstances, some banks may need to temporarily limit operations to protect the health of their employees and customers. This may include closing a lobby, converting to drive-thru only services, or encouraging customers to use ATMs or digital channels to access their services.
The FDIC "encourages banks to work with consumers affected by COVID-19," in the form of waiving certain fees, including overdraft, ATM, late payment, early withdrawal, and other fees.
"Regardless of the bank's operating conditions, your money is insured by the FDIC. Deposits with an FDIC-insured bank or savings institution will continue to be protected up to at least $250,000," the FDIC says.
See the FDIC website for more information about deposit insurance.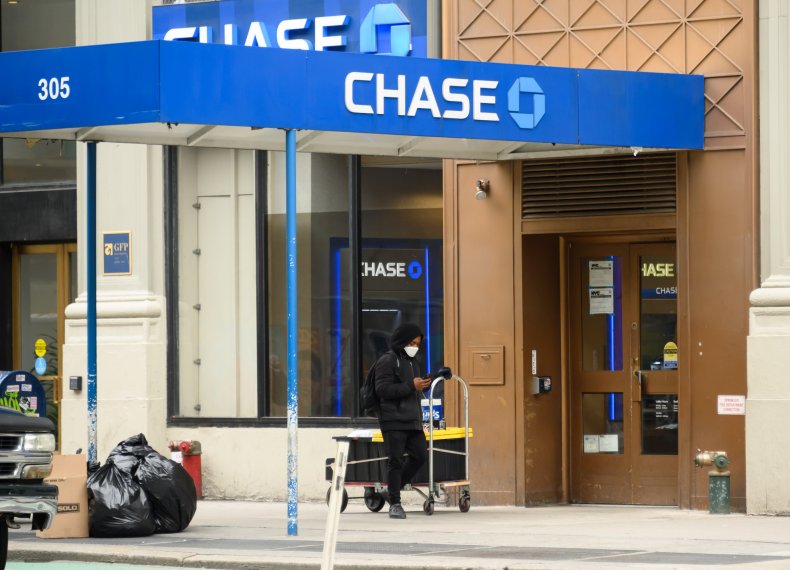 Banks Closed on Thanksgiving Day
Listed below are some banks that are closed on Thanksgiving Day. Contact your local bank to confirm its normal hours of operation.
Other Federal Holidays in the U.S.
Below is the full list of federal holidays observed in the country.
New Year's Day (January 1)
Martin Luther King, Jr.'s birthday (third Monday in January)
Presidents' Day/George Washington's birthday (third Monday in February)
Independence Day (July 4)
Labor Day (first Monday in September)
Columbus Day (second Monday in October)
Veterans Day (November 11)
Christmas Day (December 25)
The graphic below, produced by Statista, illustrates the impact of inflation on Thanksgiving dinners.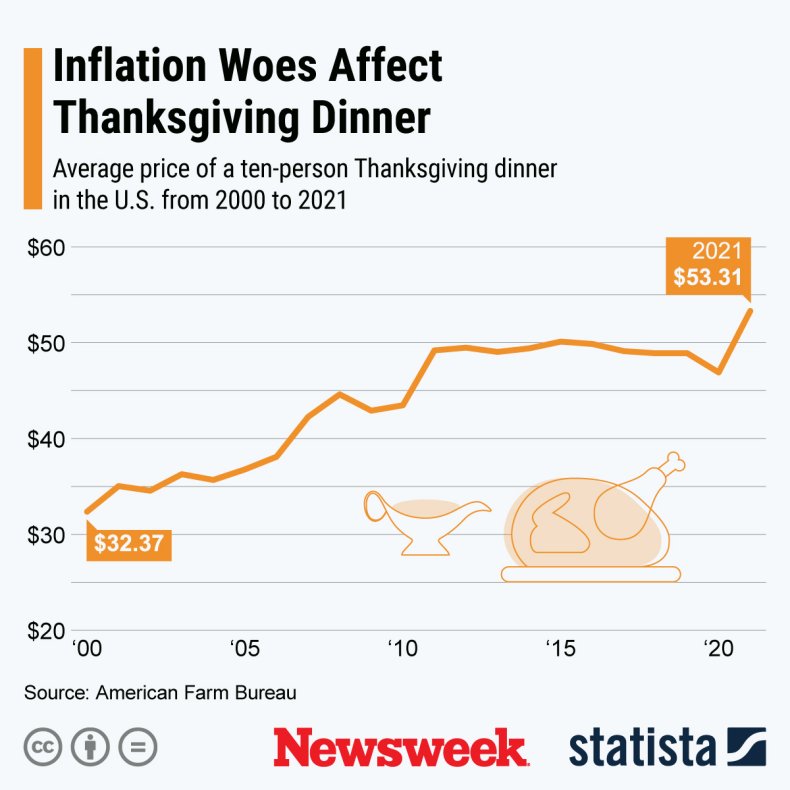 The graphic below, produced by Statista, illustrates the change in the number of Americans traveling for Thanksgiving in 2020 and 2021, compared with 2019.