U.S. Federal Holidays 2021: Full List and Calendar As Americans Get Extra Day of Holiday
2020 might have been a miserable year for many of us, but there is one small ray of light in 2021—one extra federal holiday!
A federal holiday is a date recognized by the federal government as a holiday. On these days, non-essential federal government offices close and stock market trading is usually suspended. Federal government employees are usually paid for the holiday, though this can be affected by government shutdowns as furloughed workers do not receive pay on holidays.
The history of federal holidays
Federal holidays were first created by Congress in 1870 for federal employees in Washington D.C. and were expanded to cover all federal employees 15 years later in 1885.
The four original holidays established were New Year's Day on January 1, Independence Day on July 4, Christmas Day on December 25 and Thanksgiving Day on the last Thursday of November.
George Washington's Birthday, now commonly known as Presidents' Day, was made a federal holiday in 1879 but is oddly never held on his actual birthday. The father of the nation and first president was born on February 22, 1732. The federal holiday was moved from this fixed date in 1968 to become a floating holiday like Thanksgiving and observed on the third Monday in February. This will always fall between February 15-21, meaning it can never actually be held on the date of Washington's birth.
Memorial Day, a day commemorating the nation's war dead, became a holiday in 1888. Originally known as Decoration Day, this is also a floating holiday that is observed on the last Monday in May.
Labor Day was made a federal holiday in 1894 to honor American workers. The holiday is held on the first Monday in September.
Veterans Day, honoring all veterans of the U.S. armed forces, was first established as Armistice Day in 1938. It is always held on November 11 as it was on that date 20 years earlier that World War 1 had officially ended and an armistice was signed between the Allies and Germany.
Columbus Day was made a federal holiday in 1968 to honor the Italian explorer whose expeditions were the first European contact with much of the Americas. The floating holiday is observed on the second Monday in October.
The most recent federal holiday to be created was Martin Luther King Jr. Day in 1983. Honoring the birthday of the civil rights leader, this holiday is similar to Washington's Birthday in that it is not actually held on the date the Baptist minister was born. MLK was born on January 15, 1929, but the floating holiday is instead held on the third Monday of January.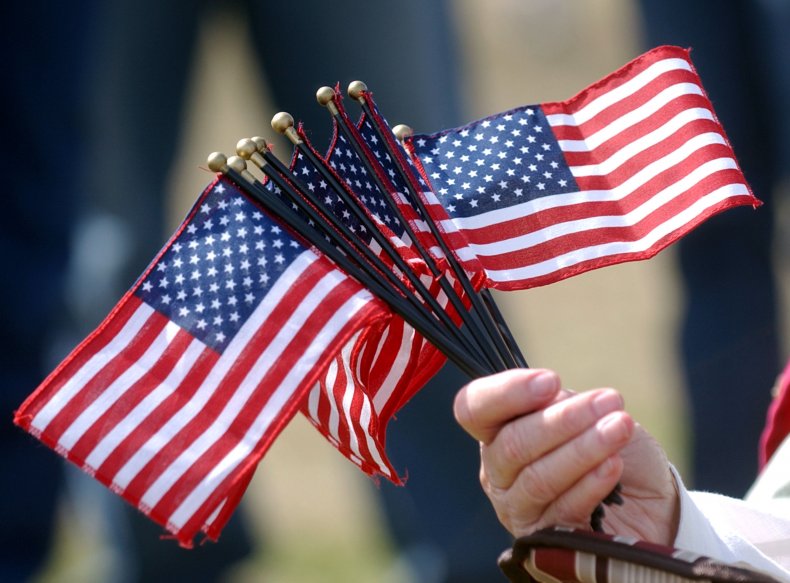 Why there is an extra day of holiday in 2021
There are 10 federal holidays every year, but in 2021 a federal holiday will be celebrated twice on two separate days. The reason—2021 is a rather unusual year in that many of the annual U.S. federal holiday dates fall on weekends, and thus the actual federal holiday has been shifted.
For example, July 4 falls on a Sunday in 2021 and so the Independence Day federal holiday will instead be on the following day, Monday July 5.
In the case of Christmas Day and New Year's Day, because they both fall on a Saturday, the federal holidays will instead be moved back one day to the preceding Friday. That means the Christmas Day federal holiday will in fact be on Christmas Eve and the New Year's Day federal holiday, which should have been on the first day of 2022, has been moved to the last day of 2021. This is why 2021 will have 11 federal holidays rather than the usual 10.
In addition, some federal employees will receive a 12th federal holiday in 2021, as Inauguration Day is also a federal holiday for those in the "Inauguration Day area." On January 20, when Joe Biden is due to be sworn in as the 46th president of the United States, it will also be a holiday for federal employees who work in the District of Columbia, Montgomery and Prince George's Counties in Maryland, Arlington and Fairfax Counties in Virginia and the cities of Alexandria and Falls Church in Virginia.
Below is the list of U.S. Federal Holidays in 2021.
| | |
| --- | --- |
| Friday, January 1 | New Year's Day |
| Monday, January 18 | Birthday of Martin Luther King Jr. |
| Wednesday, January 20 | Inauguration Day (for federal employees in the inauguration area) |
| Monday, February 15 | Washington's Birthday (Presidents' Day) |
| Monday, May 31 | Memorial Day |
| Monday, July 5 | Independence Day |
| Monday, September 6 | Labor Day |
| Monday, October 11 | Columbus Day |
| Thursday, November 11 | Veterans Day |
| Thursday, November 25 | Thanksgiving Day |
| Friday, December 24 | Christmas Day |
| Friday, December 31 | New Year's Day |
Will we ever get an official 11th federal holiday?
A number of days have been proposed as federal holidays over the years, though none have been successful. Some of the most notable candidates are:
Juneteenth
A holiday honoring the emancipation of enslaved peoples in America on June 19, 1865, the date is celebrated by millions across the U.S. every year.
In the wake of the Black Lives Matter protests over the police killing of George Floyd, there were renewed calls in some quarters for Juneteenth to be made a federal holiday. Sen. John Cornyn (R-TX) filed a bill to make it happen in June, but it was blocked by fellow GOP Sen. Ron Johnson of Wisconsin who said "I object to the...bill that hardworking taxpayers would have to foot in an era where we are $26.5 trillion in debt."
Native Americans' Day
Observed in some states such as California, there have been numerous petitions to have a national day honoring indigenous peoples to be held on a floating day in September, but no bills introduced to Congress have been successful.
Election Day
There have been numerous attempts to Election Day, always on the Tuesday after the first Monday of November, to be made into a federal holiday in order to boost voter turnout when elections are held. The date is already a public holiday in some states including Illinois, Louisiana, New Jersey, New York and Virginia. A bill to make the date a legal public holiday on every even-numbered year was reintroduced by Sen. Bernie Sanders in 2018, but was not enacted.
"We should be making it easier for people to vote, not harder. And I think on Election Day we should have a national holiday which says, 'you don't have to rush to vote.' People literally cannot get to the polling booth because it may close at 7 o'clock and they're working later. Let us make it as easy as we can," Sanders told CBS News at the time.