Is Bannon Trying to Win Back Trump? Breitbart Boss Says He Still Supports 'Great' President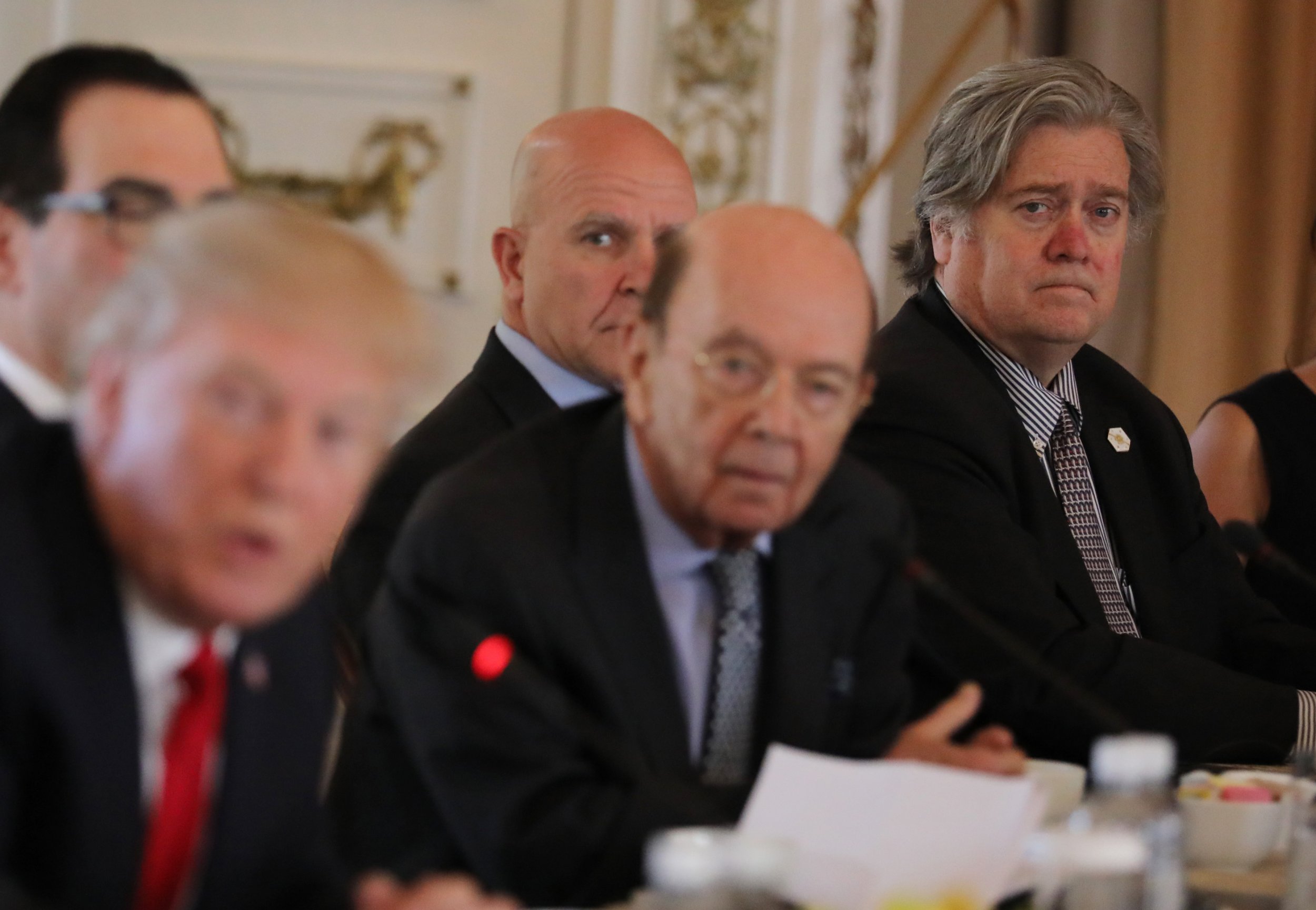 Steve Bannon maintains he is still supporting Donald Trump "day in, day out" and referred to him as a "great man," despite the president stating Wednesday that Bannon had lost his mind.
Trump's tongue lashing of the former White House chief strategist came ahead of the publication of a book by Michael Wolff entitled Fire and Fury: Inside the Trump White House, an excerpt of which quotes Bannon referring to the June 2016 meeting between Donald Trump Jr. and a Russian lawyer at Trump Tower as "treasonous."
After The Guardian released an excerpt of the book, the president hit out at the Breitbart executive chairman, stating: "When he was fired, he not only lost his job, he lost his mind."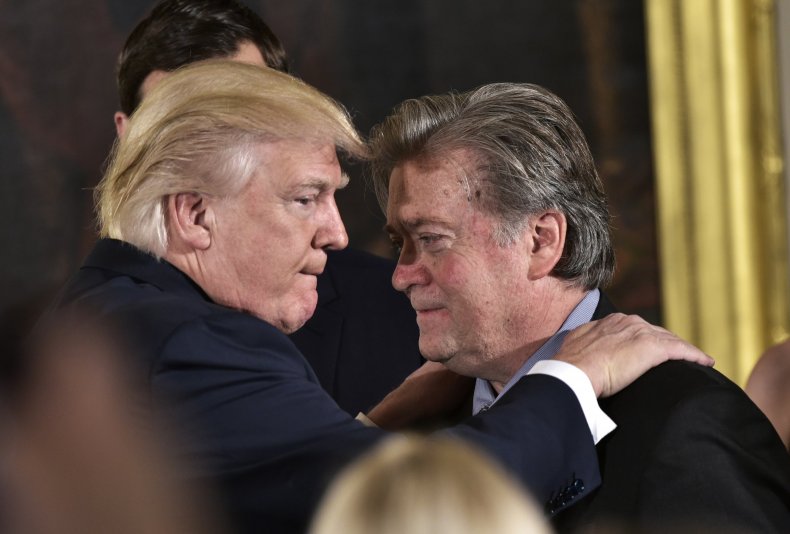 "Now that he is on his own, Steve is learning that winning isn't as easy as I made it look. Steve had very little to do with our historic victory, which was delivered by the forgotten men and women of this country," Trump added, also accusing Bannon of leaking information to the press during his time at the White House.
However, Bannon appears to have taken Trump's comments rather lightly, telling a caller on the "Breitbart News Tonight" Sirius XM radio show on Wednesday evening that the president still had his support.
Asked about Trump's comments over the book release, Bannon told the caller: "The president of the United States is a great man. You know I support him day in and day out."
But it appears Breitbart fans back Trump over the issue, with a number of Trump supporters hitting out at Bannon on his own website after the excerpt from Wolff's book was published, in particular over his comments on Trump Jr.
"The three senior guys in the campaign thought it was a good idea to meet with a foreign government inside Trump Tower in the conference room on the 25th floor—with no lawyers. They didn't have any lawyers," Bannon said in the book. "Even if you thought that this was not treasonous, or unpatriotic, or bad shit, and I happen to think it's all of that, you should have called the FBI immediately."
Though Trump Jr. originally told the media that the meeting was to discuss adoptions, he later released emails that showed he had been offered information that could hurt then-candidate Hillary Clinton's presidential campaign. Jared Kushner, the president's son-in-law and senior adviser, and Paul Manafort, then-campaign manager were also at the meeting.
Manafort has since been indicted by Robert Mueller's investigation into Russia's impact on the election on charges of money laundering, though the fromer Trump staffer filed a complaint Wednesday to attempt to get Mueller's probe shut down.