Bans on Chokeholds, No-Knock Warrants Have Bipartisan Support: Poll
Proposed bans on chokeholds and no-knock warrants are backed by cross-party majorities of voters, new polling data shows.
The latest survey from Morning Consult found significant public support existed for a variety of police reform measures, including the required use of body cameras and improved de-escalation training.
It also found that a little more than three quarters of U.S. voters (76 percent) would back mental health experts being hired to assist police officers in their work.
Asked whether they would back a ban on police using chokeholds, such as the nine-minute knee to the neck used on George Floyd, a little under three quarters of all voters (73 percent) said they would support a ban.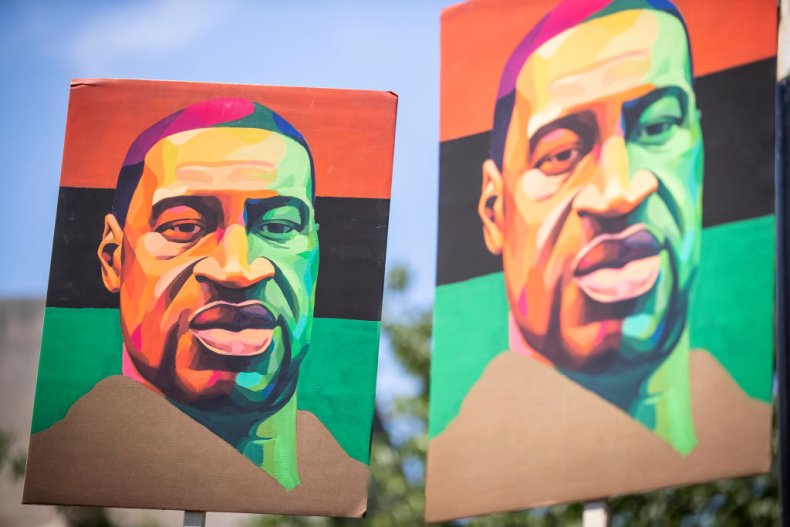 Breaking the results down along party lines, Morning Consult pollsters found that 85 percent of Democrats supported the move, while six-in-ten Republicans felt the same.
By comparison, a little more than half of Republicans (52 percent) said they would back a federal ban on no-knock warrants, which permit police to enter a home without first notifying people inside.
Three quarters of Democrats backed the proposal to ban the use of the warrants in future. Overall support for the ban tallied at 64 percent, or a little under two-thirds of all registered voters.
Measures that would require police to use body cameras at all times, improve police de-escalation and intervention training, and create a database of disciplinary records were backed by more than 80 percent of all voters.
However, pollsters did find a significant partisan split on whether police should be opened to lawsuits from individuals. Eighty-one percent of Democrats backed the idea, while just 45 percent of GOP voters held the same view.
Efforts to increase regulations around no-knock warrants and chokeholds were also slightly more popular with Republicans than outright bans on the practices, with 57 percent saying they would approve of more controls being placed on no-knock warrants.
Almost two-thirds of GOP voters (64 percent) also said they would back moves to discourage chokeholds, rather than ban them altogether, making the proposal 4 points more popular than a ban.
Morning Consult's latest poll surveyed 1,998 registered voters between June 19 and June 21. Its margin of error stands at 2 percentage points.
The new survey was published on the same day House lawmakers passed a policing reform bill instituting a federal ban on chokeholds and the end of qualified immunity for police.
The bill passed by 236 to 181 also includes laws that would increase police accountability measures.