Brexit Camp Plead With Obama To Stay Out Of EU Debate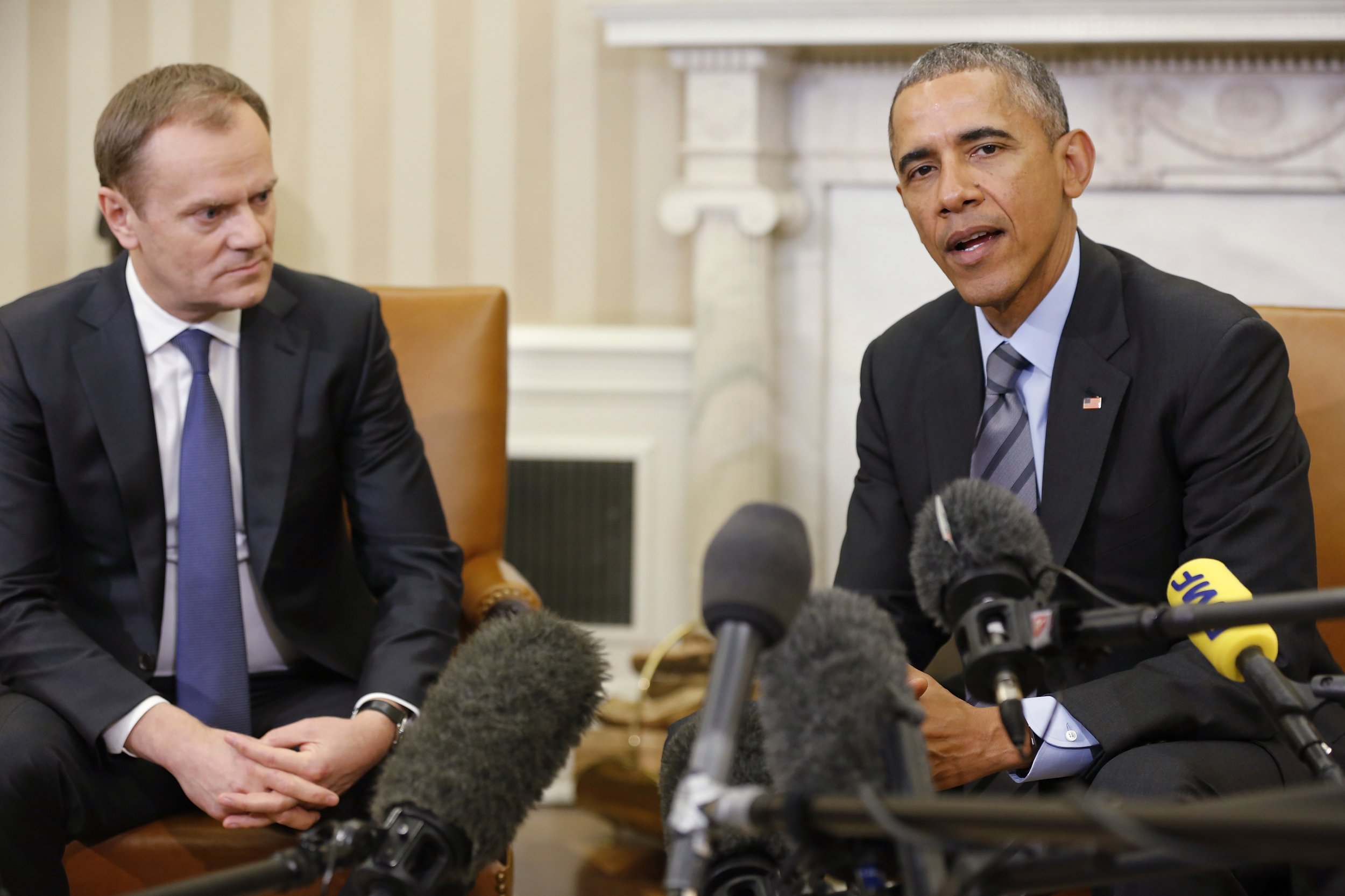 A group of British politicians campaigning for a "Brexit" in the U.K.'s upcoming EU membership referendum have written an open letter urging Barack Obama to stay out of the debate.
"With so much at stake, it is imperative that the question of exiting the European Union is not one answered by foreign politicians or outside interests, but rather by the British people who must ultimately live with change or the status quo," the letter said.
" This is a chance for the British people to choose the path of their country," the politicians added, "Interfering in our debate over national sovereignty would be an unfortunate milestone at the end of your term as President."
Altogether five MPs; Peter Bone (Conservative), Kate Hoey (Labour), Kelvin Hopkins (Labour), Tom Pursglove (Conservative) and Sammy Wilson (Democratic Unionist Party), signed the letter, alongside UKIP leader Nigel Farage.
The letter follows reports, not yet confirmed by the Prime Minister's office or the White House, that Barack Obama will travel to Britain next month to make the case for Britain staying in the EU in person. America's position in favour of Britain remaining in the EU is already known.
It also follows a statement in parliament by pro-Brexit government minister Chris Grayling, the Leader of the House of Commons, in which he said he would "I would discourage any foreign leader from entering the debate at the moment. This is a matter for the British people and it should remain so."
The Prime Minister's office has said the views of international leaders on Brexit are "worth listening to."