Barack Obama: 'Fear Is the Province of the Old...Leaders Who Feed Fear, Are Ones Who Avoid Facts'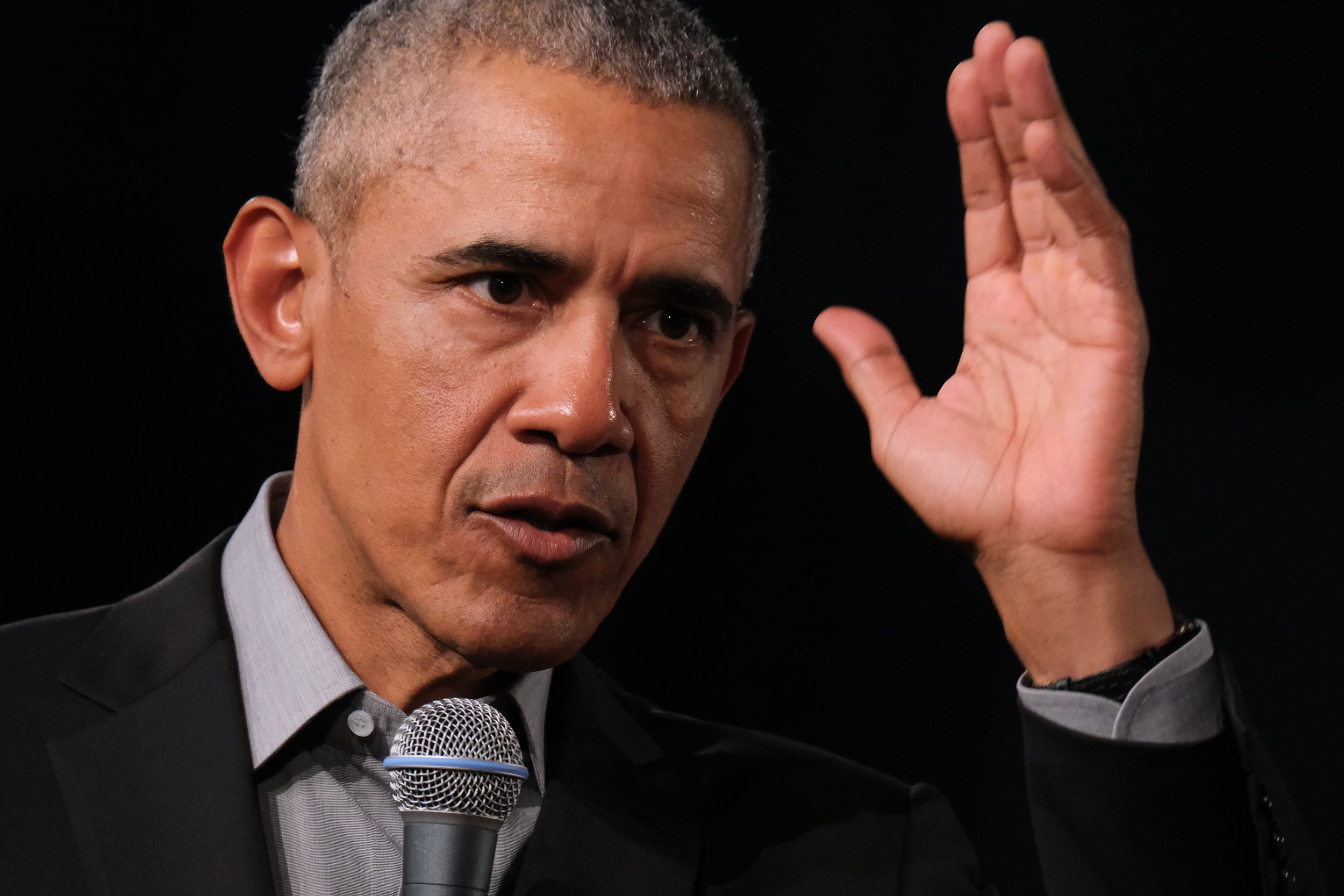 Former President Barack Obama appeared to make a series of thinly veiled attacks against President Donald Trump as he denounced politicians who used fear to push their political message.
Obama was speaking at a forum at the National Museum of African American History and Culture in Washington as part of the year-long celebrations marking the centennial of Nelson Mandela's birth, and the 25th anniversary of South Africa's first democratic election on April 27.
The former president, who has taken to criticizing the current administration during public events without mentioning it by name, said that "leaders who feed fear typically are also ones who avoid facts," he said, reported The Hill.
In another apparent dig against the current president, Obama also described how he changes his mind all the time once he has heard facts.
"If you don't know what you stand for and what your values are and what you believe, then you also don't know what can be compromised and what can't be comprised, what's of lasting value and what is situational and temporary," Obama said (via CNN).
"I change my mind all the time based on facts and evidence," he added. "The challenge we have in our politics in every country is when people start conforming facts to their opinions and biases as opposed to trying to shape their opinions and biases based on the facts.
"If you're starting off based on facts, then we can have a discussion, we can have an argument."
Speaking to Graca Machel, widow of the former South African president who died in 2013, Obama also expressed confidence that the division and anxieties currently reverberating in the U.S. would soon be eradicated.
"There is always a struggle between hope and fear, between the world as it is and how we'd like it to be," he said. "During tumult and disruption—whether it's technological, economic, information, migration—the dangers of us resorting to fear, to organize ourselves, falling back on tribe, race, ethnicity, sectarian lines, that always becomes stronger.
"That's been true in this country. You can actually track that when the economy is doing better, typically our politics is less divided and gets more divided when people are feeling secure and anxious. It's true in South Africa, it's true everywhere.
"The good news is that fear is typically the province of the old. And hope is the province of the young," he added.
Last month, Obama once again appeared to criticize Trump over his views and rhetoric while speaking at the Qualtrics X4 Summit in Salt Lake City.
"If you watch Fox News, you're in one reality, and if you read The New York Times, you're in a different reality, and if you're at BuzzFeed, you're someplace else," he said.
"What we have in common matters more. And if we listen to the voices that help us rediscover our common hopes and dreams and values rather than constantly gravitating to those things that push us apart, that oftentimes are designed to make us angry…we can accomplish big things."