Barack Obama Drops Summer Reading List: These Books Are 'Transcendent, All of Them'
Former President Barack Obama shared his summer reading list in a Facebook post this week and encouraged Americans to read the collected works of the late Nobel Prize-winning novelist Toni Morrison.
Obama, who has previously shared his music, literature and television preferences on numerous occasions, on Wednesday listed a few books he's been reading this summer. "To start, you can't go wrong by reading or re-reading the collected works of Toni Morrison. Beloved, Song of Solomon, The Bluest Eye, Sula, everything else—they're transcendent, all of them," the former president wrote on social media. "You'll be glad you read them."
The former president's praise of Morrison comes less than two weeks after the author died at the age of 88 on August 5, 2019 at Montefiore Medical Center in New York.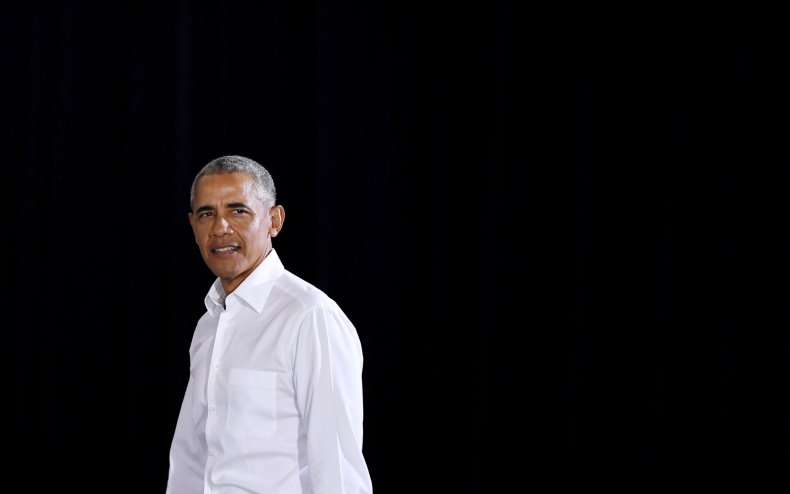 Obama goes on in the lengthy post to recommend a variety of fiction and non-fiction titles, penned by a collection of notable writers, with a short description of each. "Sometimes difficult to swallow, The Nickel Boys by Colson Whitehead is a necessary read, detailing the way Jim Crow and mass incarceration tore apart lives and wrought consequences that ripple into today," the former president wrote.
"Exhalation by Ted Chiang is a collection of short stories that will make you think, grapple with big questions, and feel more human. The best kind of science fiction," he continued. "Wolf Hall, Hilary Mantel­'s epic fictionalized look at Thomas Cromwell's rise to power, came out in 2009, but I was a little busy back then, so I missed it. Still great today."
"Haruki Murakami's Men Without Women examines what happens to characters without important women in their lives; it'll move you and confuse you and sometimes leave you with more questions than answers," Obama added.
The former president's list also included American Spy by Lauren Wilkinson, which he described as a spy thriller that wraps together "the ties of family, of love, and of country," as well as Nicolas Carr's The Shallows, a book that explores "the internet's impact on our brains, our lives, and our communities."
How to Read the Air by Dinaw Mengestu was also featured on Obama's list, the former president encouraged people to read it if they want to "get a better sense of the complexity and redemption within the American immigrant story."
After Obama shared the list on Wednesday afternoon, the post quickly went viral. By Wednesday evening, the post had gathered more than 172,000 Facebook users, 25,000 shares and 17,000 comments.
Read Obama's 2019 summer reading list below: