Barack Obama's National Security Adviser Blasts Trump's Foreign Policy as 'Saudi Wish List'
Former President Barack Obama's deputy national security adviser, Ben Rhodes, railed against President Donald Trump and the current administration Tuesday, suggesting the recent attacks on Saudi Arabian oil sites believed to be committed by Iran was the result of questionable actions taken in recent years by Trump.
Those actions, such as withdrawing from the Iran nuclear deal, have resulted in a Middle East foreign policy by Trump as something that's "essentially become a Saudi wish list," Rhodes said on MSNBC's Morning Joe. He further cited Saudi's role in the sea, air and land blockade against Qatar and America's role supporting the Saudi-led coalition in the Yemen civil war as additional examples.
"What we have to ask is, 'why?' And we know Trump tells us they 'pay cash' and they pay cash not just for our airplanes, they pay cash at Trump properties," Rhodes said. "We don't know what [Trump son-in-law and senior adviser] Jared Kushner has been talking about with [Saudi Crown Prince] Mohammad Bin Salman as it relates to the potential corrupt corruption of American foreign policy."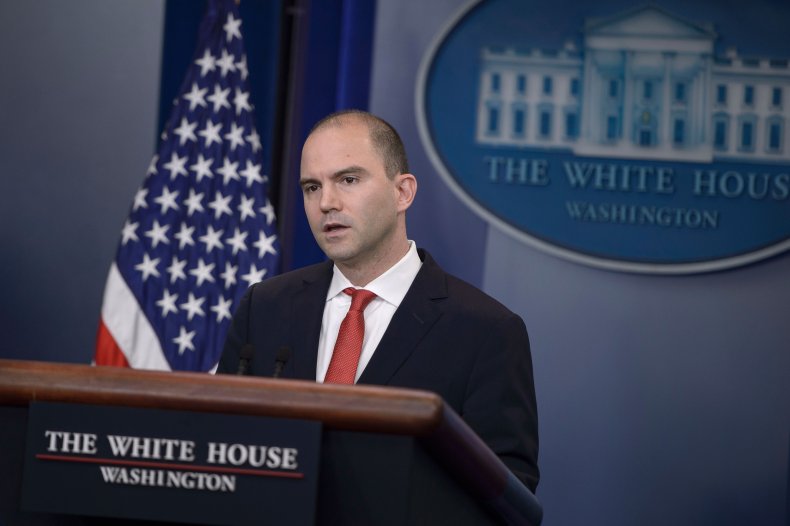 "If this regime in Saudi Arabia continues down the course that they're going on — more and more brutal human rights violations, more and more aggressive foreign policy — I do not believe we should be providing them with these kinds of weapons, absent some change on their behalf," Rhodes added.
Yemen's Houthi rebels have claimed responsibility for the drone attacks that occurred over the weekend at Saudi oil sites, which the U.S. has said are backed by Iran. Over the weekend, Trump warned on Twitter that America is "locked and loaded" to respond — much to the displeasure of Democrats — and on Monday told reporters that while he does not want conflict in the region, the "U.S. is more prepared than anyone."
Rhodes criticized the idea of the U.S. retaliating against Iran for them playing a role in the Saudi oil strikes, saying the "American military should certainly not be for sale to the highest bidder." He labeled bin Salman as a "murderous dictator" for reportedly ordering the murder of Washington Post journalist Jamal Khashoggi and highlighted Saudi's role in the Yemen civil war.
"We have no obligation to come to the defense of their oil facilities, and increasingly, they're a country that should concern us in terms of their complete rejection of democratic values," Rhodes continued. "I think the American people would look at this and not think it was a wise idea go to war on behalf of this particular Saudi leader."