Thanks to Saudis, Revenue for Trump's New York Hotel Goes up After Years of Decline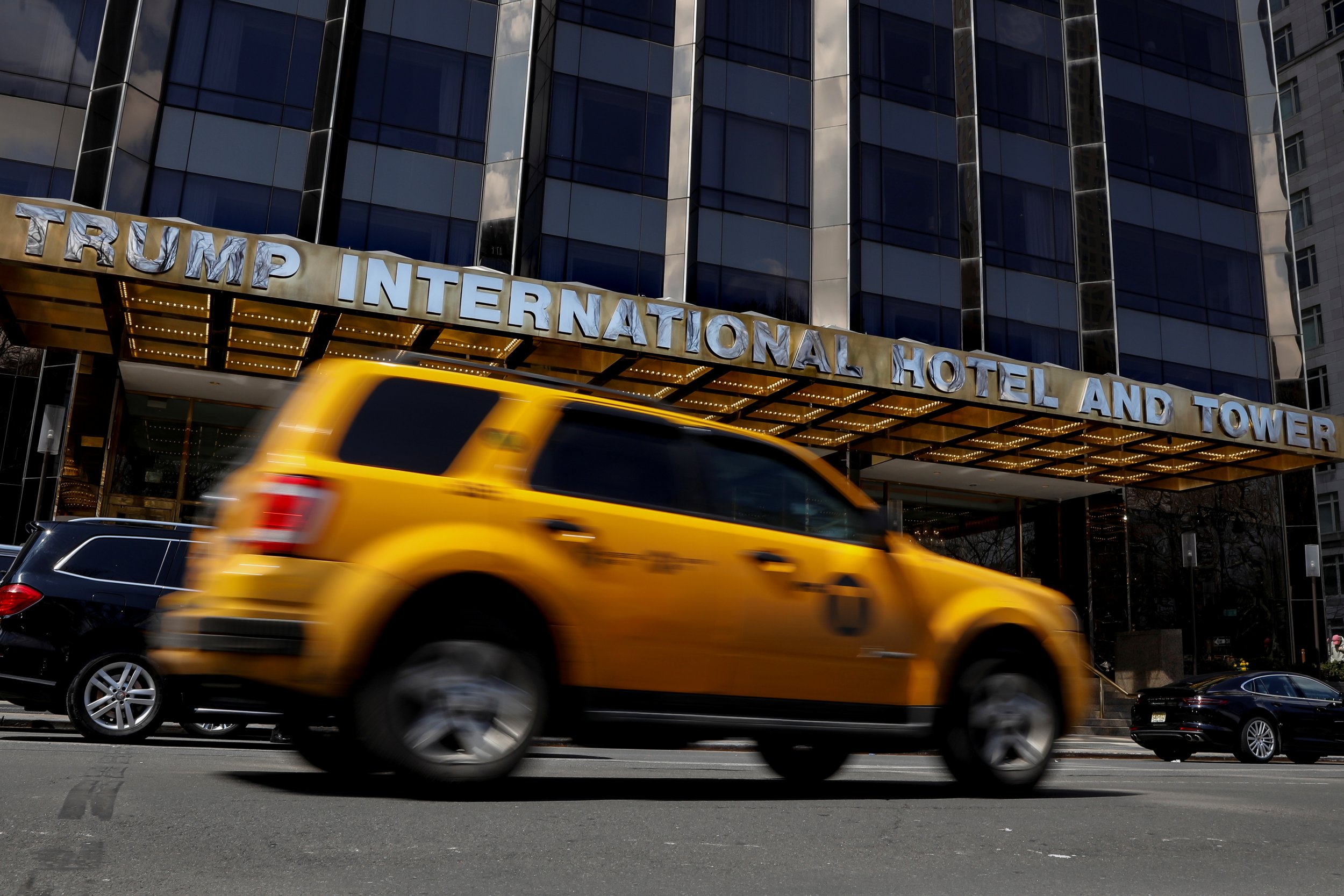 After two years of a decline in revenue for the Trump International Hotel overlooking New York City's Central Park, the general manager of the 44-story Manhattan skyscraper told investors this spring that revenue went up thanks to a visit from the Saudi Arabian crown prince.
The hotel's general manager, Prince Sanders, said in a May 15 letter to investors that thanks to "a last-minute visit to New York by the Crown Prince of Saudi Arabia," the hotel reported a 13 percent increase in revenue for the first three months of 2018, according to the letter obtained by The Washington Post.
While the president's hotel did not actually host Crown Prince Mohammed bin Salman or his direct royal family members because of a lack of space, Sanders reportedly said that because of the hotel's "close industry relationships," it was able to house "many of the accompanying travelers."
Salman was on a two-week visit to the U.S. to meet with current and former politicians, business corporations and tech companies in an effort to drum up more business relationships between Saudi Arabi and the U.S. His visit began with an Oval Office meeting with Trump March 20 where the president outlined the billions of dollars worth of military equipment the U.S. government was constructing for the Saudis.
"We understand each other," Trump said during the meeting. "Saudi Arabia is a very wealthy nation and they're going to give the United States some of that wealth, hopefully, in the form of jobs, in the form of the purchase of the finest military equipment anywhere in the world, there's nobody even close."
The revelation is just the latest reminder of a morass of ethical and financial entanglements that this president has brought to the White House. Ethics experts have repeatedly decried the fact that he stands to profit personally from foreign dignitaries seeking to ingratiate themselves by patronizing his many businesses, none of which have been placed in blind trusts -- a financial arrangement which places them outside of his influence -- as is usually the case. .
During his first year in office, dozens of foreign governments spent hundreds of thousands of dollars at Trump-owned properties, including a Saudi Arabian public relations company that spent $270,000 at his D.C. hotel. The nonprofit ethics watchdog group Public Citizen said the Saudis were trying to a "seduce Trump" by staying there.
It's the reason why California Democratic Representative Eric Swalwell introduced a bill last month that seeks to make it a criminal offense for Trump, Vice President Mike Pence, their families and any companies they have a controlling interest in from accepting "anything of value from a foreign power."
The issue of foreign money influencing American politics was a popular topic of discussion for both candidates during the 2016 presidential election.
The Clinton Foundation received between $10 million to $25 million from the Saudi government from its inception through to 2014. And Saudi Arabia was among several foreign governments donating millions of dollars to the Clinton Foundation leading up to Hillary Clinton's appointment as secretary of state, but the kingdom did not continue doing so during her official government role.
Then-candidate Trump went on to accuse Clinton of "pay-to-play" corruption, bashing her for the Clinton Foundation's ties to foreign governments while claiming, "If I became president, I couldn't care less about my company. It's peanuts." It was later discovered that Trump's foundation had also donated large sums to the Clinton Foundation.
The nonprofit Citizens for Responsibility and Ethics in Washington points out that while the president continues to bash Special Counsel Robert Mueller's "witch hunt" investigation of Russian influence costing too much taxpayer money, it's a mere expense compared to the taxpayer dollars his visits to exclusive Trump properties around the world cost.