Michael Flynn's lawyer has said the ex-National Security Adviser was targeted by an FBI scheme to "set him up" and accused former President Barack Obama of being privy to such a plot.
The Department of Justice has moved to drop charges against Flynn, who in December 2017 pleaded guilty to a charge of lying to law enforcement officials.
He had sought to withdraw his plea, stating he was a victim of misconduct.
His lead attorney Sidney Powell criticized the work of FBI agents who spoke with Flynn amid the investigation into Russian interference.
"These agents specifically schemed and planned with each other how to not tip him off that he was even the person being investigated," Powell told Fox News.
"They didn't want to trigger the slightest suspicion in his mind that he was being investigated or should be concerned about anything.
"So they kept him relaxed and unguarded deliberately in part of their efforts to set him up and frame him."
Powell said the "whole thing was orchestrated and set up," linking the FBI, former Director of National Intelligence James Clapper, former CIA Director John Brennan and finally President Barack Obama of having been aware of such plans.
Asked specifically if it went "all the way up to the top to President Obama," Powell said: "Absolutely."
Brennan and Clapper briefed Obama in the Oval Office on January 5, 2017, in regards to Russian-related matters.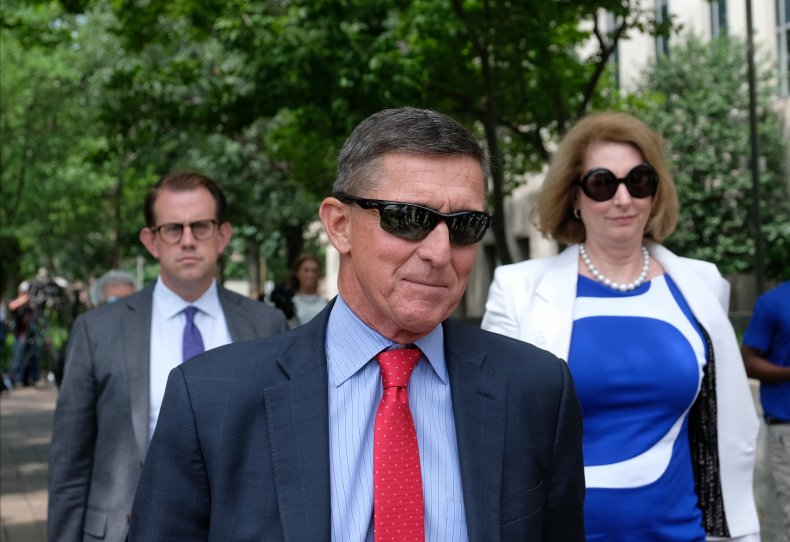 In relation to the charges being dropped, The Department of Justice has said it was not persuaded an interview with Flynn, in which he was asked about conversations with Russian ambassador Sergey Kislyak, "was conducted with a legitimate investigative basis."
Following this decision, Obama has expressed concern at the move, stating that it has been "somewhat downplayed."
He said the choice to drop the charges meant "our basic understanding of rule of law is at risk."
Newsweek has contacted Obama and the Department of Justice for comment.
President Donald Trump has welcomed the move to drop the case against Flynn. After learning the news last Thursday, he said: "He was an innocent man.
"Now in my book he's an even greater warrior."
Trump said the decision marked "a BIG day for Justice in the USA" in a tweet. He also previously said he would consider inviting Flynn back to serve in his administration.
Vice President Mike Pence recently said he would be "happy" to see Flynn return, in an interview with Axios.
Trump fired Flynn in February 2017, at the time citing that he lied to Pence as his reasoning, before later stating he also thought he lied to the FBI.