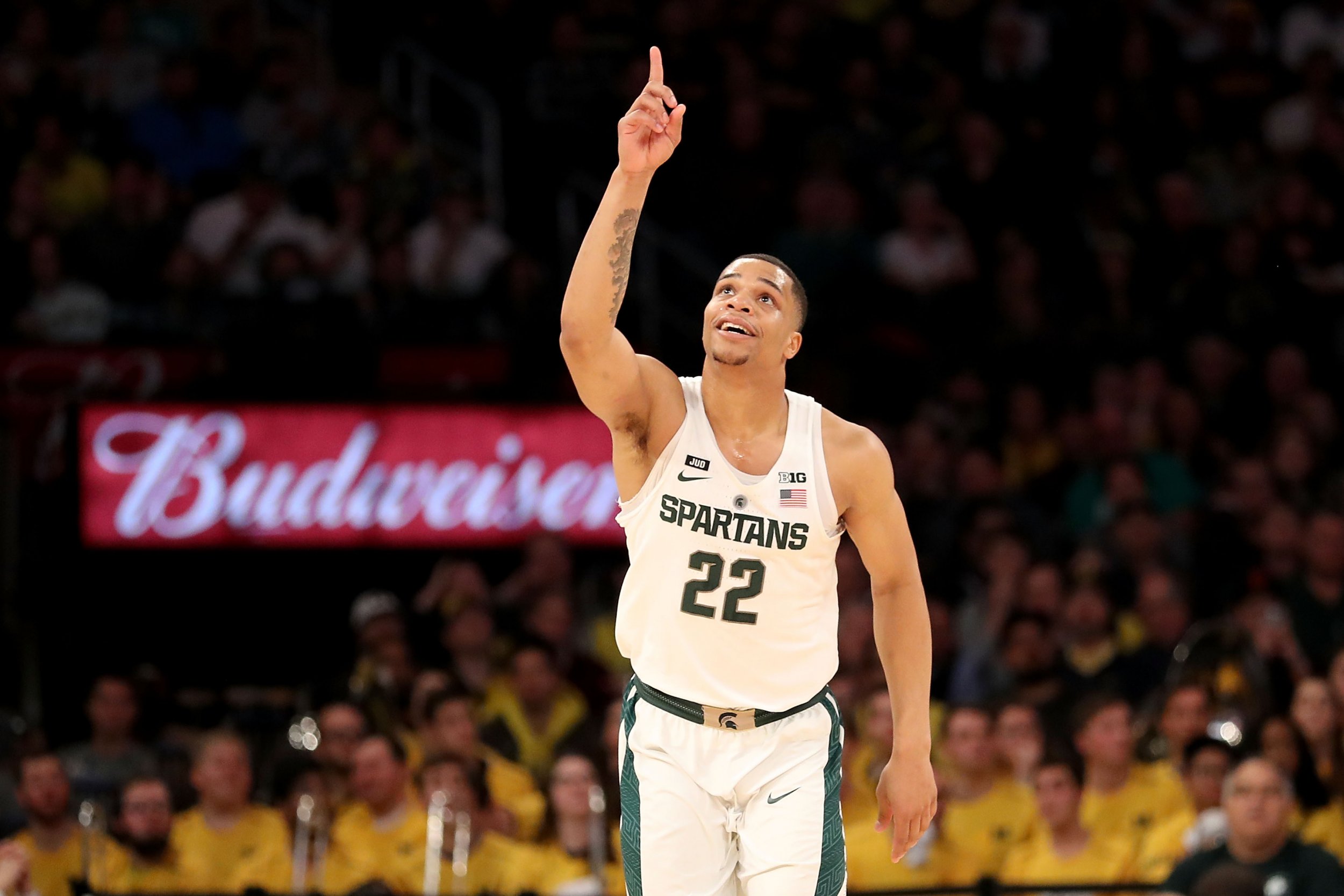 Barack Obama might have been the leader of the free world for eight years but not even he can resist being swept up in the excitement surrounding March Madness.
The first round of the NCAA tournament begins on Thursday and the former US president has backed Michigan State to triumph in the men's tournament, while University of Connecticut is his pick in the women's tournament.
Obama revealed his picks on Wednesday night on Twitter and through the Obama Foundation website but warned: "Just because I have more time to watch games doesn't mean my picks will be any better, but here are my brackets this year."
Nevertheless, the Spartans will hope Obama's prediction represents a good omen, as last year he successfully picked the North Carolina Tar Heels as the winners of the men's tournament.
Third-seeded in the Midwest Region, Michigan State won the Big 10 Tournament this year after ending the regular season with a 29-4 overall record, which included a 16-2 record against conference rivals. However, the Spartans, who will get their tournament underway at 7.10pm EST on Friday against Seton Hall, have not made the final since 2009 when they lost to North Carolina and have not won the tournament since beating Florida in 2000.
Along with Michigan State, Obama has picked North Carolina, Virginia and Villanova to make the Final Four, with the Spartans prevailing over Virginia in the final. Donald Trump's predecessor expects some upsets along the way, with Loyola-Chicago, ranked 11th in the South Region, beating number six Miami and 10th-seeded Texas winning over Nevada, which is ranked three places higher.
Obama also correctly predicted Syracuse would beat Arizona State in the First Four game and expects the Orange to beat TCU.
While he correctly picked the winner of the men's tournament last year, UConn, his pick in the women's tournament, fell at the semifinal stage, losing 66-64 to Mississippi State in overtime. The Huskies, however, are the number one seed for the second consecutive year, after posting an incredible 32-0 record in the regular season and look well poised to return to the Final Four.
UConn has dominated women's college basketball since the turn of the century, winning 10 of its 11 titles since 2000, including four consecutive triumphs between 2013 and 2016 and six of eight titles between 2009 and 2016.