When Is NCAA Selection Sunday? Where to Watch and Live Stream as March Madness Begins
March Madness is edging ever closer as college basketball teams battle it out for a spot in the 68-team tournament, which begins next week.
The 2018 NCAA Tournament will be announced on Sunday, during TBS' Selection Sunday Show, which begins at 6 p.m. EST. The show will also be available via live stream at NCAA.com or via the March Madness app and will mark the first time since 1982 that CBS will not broadcast Selection Sunday.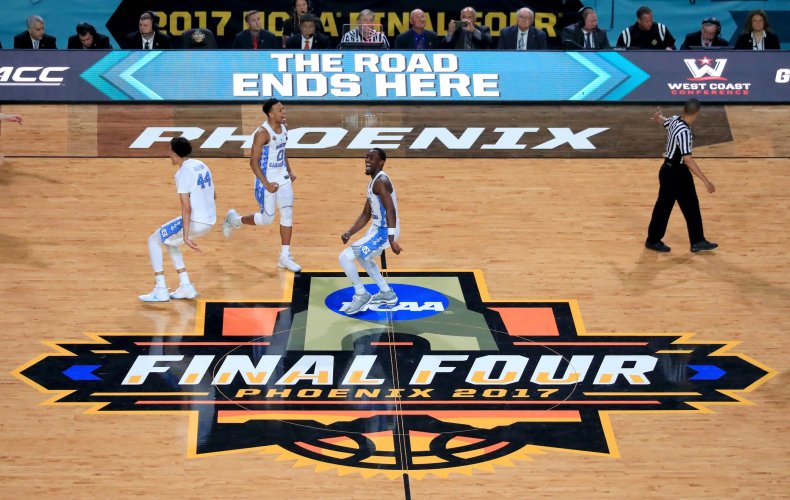 Following Selection Sunday, March Madness will then get underway in Dayton, Ohio, on Tuesday and Wednesday (March 12-13) with the first four games, which will be broadcast on TRU.
The first round gets underway on March 15 in Pittsburgh, Wichita, Dallas and Boise and will kick off a day later in Charlotte, Detroit, Nashville and San Diego.
The first four cities will host the second round on March 17, with the latter four hosting second round matches a day later.
Games in the first two rounds will be broadcast across CBS, TNT, TBS and TRU.
The Sweet Sixteen round will be played across March 22-23, with the Elite Eight round to follow on March 24-25. The NCAA Final Four gets under way on Saturday, March 31 in San Antonio, with the national championship game to follow on April 2.