As Obama Stumps for Struggling Democrats, Biden and Team Muddle the Message
They were performances unlike any seen in two years of President Joe Biden's presidency.
On the stump in Georgia, and in Milwaukee, former President Barack Obama—like a ghost of Democrats past—delivered fiery speech after fiery speech, injecting a new urgency for the party's success this midterm cycle as Republicans clawed back from seeming oblivion in the summertime polls.
At risk: the permanent loss of abortion rights in today's post-Roe environment, defeat at the hands of a Republican Party under the banner of former President Donald Trump, and the potential loss of entitlements like Social Security and Medicaid that Republicans have hinted at rolling back, if not eliminating entirely.
"If [Ron Johnson] understands giving tax breaks for private planes more than he understands making sure that seniors who've worked all their lives are able to retire with dignity and respect....He's not the person who's thinking about you, and knows you, and sees you, and he should not be your senator from Wisconsin," an energized Obama said in a recent campaign stop in Wisconsin stumping for Democratic U.S. Senate candidate Mandela Barnes.
Contrast that with Biden, whose appearances on the stump for vulnerable Democrats in Florida and Pennsylvania have been rife with viral missteps that have drawn the brunt of the media's attention, overshadowing Democrats' midterm message at the time his party needs him most.
While Biden has made visits to blue states like New York, New Mexico and Oregon to shore up his party's faltering momentum, he has been noticeably absent from competitive battlegrounds like Arizona and Ohio, where Democratic Senator Tim Ryan expressly said he had no desire for the president to stump for him.
In a slate of upcoming appearances with a number of national teacher unions, the incumbent president is notably absent from a list that includes Obama and first lady Jill Biden—whose unfavorable ratings are substantially lower than her husband's, according to YouGov polling—on the stump for Democratic tickets in the battleground states of Arizona, Michigan and Pennsylvania.
Meanwhile, the places he has appeared—and his performances there—have been weaponized against him.
"[Democrats] are worried that the kitchen table strategy just isn't resonating," Fox News host Stuart Varney said in a recent segment criticizing Biden's appearances on the trail. "And it's far too late to bring voters around. That again. In races all across the country, the Republicans have momentum. Biden's performance will not help. Six days to vote."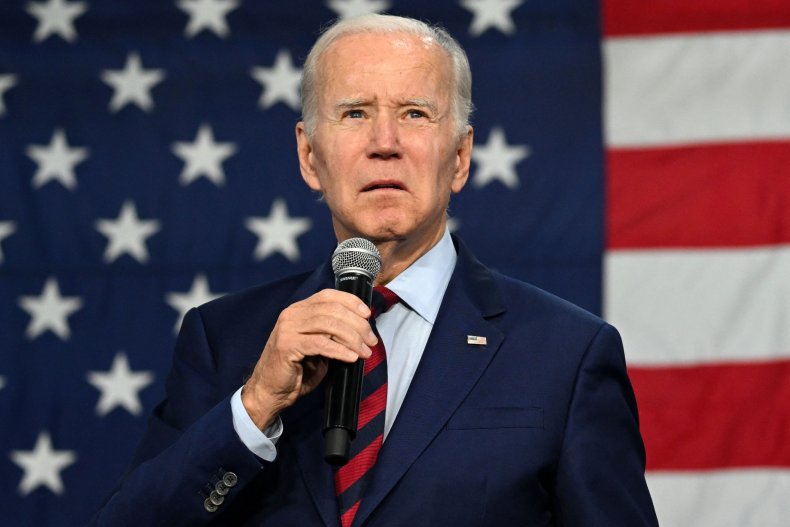 The influence of surrogate candidates on the results of an election are hard to quantify. There hasn't been much research to quantify surrogates' influence on campaign results and, state-by-state, elections bear numerous intangible factors independent of a president's performance. But good ones certainly don't hurt a campaign.
"If surrogates are popular, they can help to draw a larger crowd to events, which can reflect positively on the health of the campaign," Eric Kasper, a professor of political science at the University of Wisconsin-Eau Claire, told Newsweek. "Now, attendance at campaign events does not translate directly to votes, and most of the attendees at a rally would have already been planning to vote for the candidate the surrogate is there to support. However, in addition to helping to increase the crowd size (which may appear more impressive to a television audience), it puts more people at a rally where there will be chances to sign up volunteers and to contribute to a campaign.
"Furthermore, a high-profile surrogate's speech is more likely to make the news, therefore resulting in additional free media time for the campaign," he added. "In this sense, surrogates on the campaign trail can be analogous to yard signs: Campaigns tend to have them to help show how much support they have (and it is notable if they don't), and they provide some important secondary benefits, but their direct impact on voting is relatively low."
But in an election where Republicans have sought to depict their Democratic opponents as inextricably tied to the performance of their president, the optics of Biden's poor performance have not boded well. Biden's approval rating is the same as Trump's during the blue wave election of 2018, while Republicans in battleground states have focused many of their attacks attempting to tie Democratic candidates to the Biden administration and its policies.
During his Savannah debate with Senator Raphael Warnock earlier this month, Georgia Republican Senate candidate Herschel Walker referred to Warnock voting with President Joe Biden's preferred position 96 percent of the time. In South Carolina, incumbent Republican Governor Henry McMaster has run advertisements focused not on state-level policies, but on his role as a bulwark to the Biden administration.
It's not a new trend, experts say. But it is an effective one. In 1960, John F. Kennedy released an ad showing a press conference where a reporter asked President Dwight Eisenhower to name one idea he had adopted from his vice president, Richard Nixon, only for Eisenhower to respond: "If you give me a week, I might think of one." In 2008, then-candidate Obama released an ad mocking his opponent, Senator John McCain, for voting with President Bush more than 90 percent of the time, implying he too was just a political pawn for the former president's agenda.
"Sadly, it is true that candidates of both parties have tried to argue that their opponents are simply pawns of other political figures," Kevin Stein, a communications professor at Southern Utah University and an expert in political communication, told Newsweek. "This is really prevalent in the history of political advertising."
Biden's brand, meanwhile, is a toxic one. Democrats "want to separate themselves as much as they can from the failed policies of this administration," Republican Congressman Buddy Carter said in a recent segment on Newsmax at a time Biden's approval rating sits at just a shade above 42 percent—well below the 60 percent approval reported for Obama in a CNN/ORC poll conducted at the end of his term in 2017.
"A surrogate is more likely to be successful if that person is seen as credible by the audience," added Kasper. "If there is something about the surrogate that detracts from that credibility—whether it be gaffes, scandals, extremely low popularity, etc.—that may take away from a campaign's message. At a certain point, it becomes an important strategic consideration by the campaign whether or not to invite that surrogate."
Some in Biden's corner say that tying Democrats' likely performance to Biden's recent gaffes might not be accurate, however—particularly given the hefty media attention around whether voters' perceptions of Biden's competence will ultimately affect how they vote on Election Day. A recent Monmouth University poll after a disastrous performance by Democrat John Fetterman in a Pennsylvania U.S. Senate debate showed voters were not substantially swayed in either direction by the widely publicized mistakes he made onstage. Biden's own gaffes might have little bearing as well.
"Research often shows a disconnect between vote choice leading up to the election and voting behavior on Election Day, so it is possible that these surrogate appearances do alter voters' impressions of a candidate's personal character or credibility, but not enough to change the outcome of the election," said Stein.
Biden's supporters ultimately believe voters will be more influenced by the message—rather than the messenger—come November 8.
"People tend to look at style more than substance," Antjuan Seawright, founder and CEO of the South Carolina-based Blueprint Strategies, told Newsweek. "But his substance was right-on in delivering the contrasts in this election. It's us versus them. The other side wants to slash and burn, and our party wants to build up. I think that's what he's doing."
"What some folks in the bubble tend to focus on are not important to the people," he added. "I was in Miami with the president Tuesday night for the speech, in front of a packed room. And I think it made a difference."
Update 11/4/2022, 2:23 p.m. ET: This article was updated with additional comments from Kevin Stein.