Barbara Bush on the Impact of Ebola on Women's Health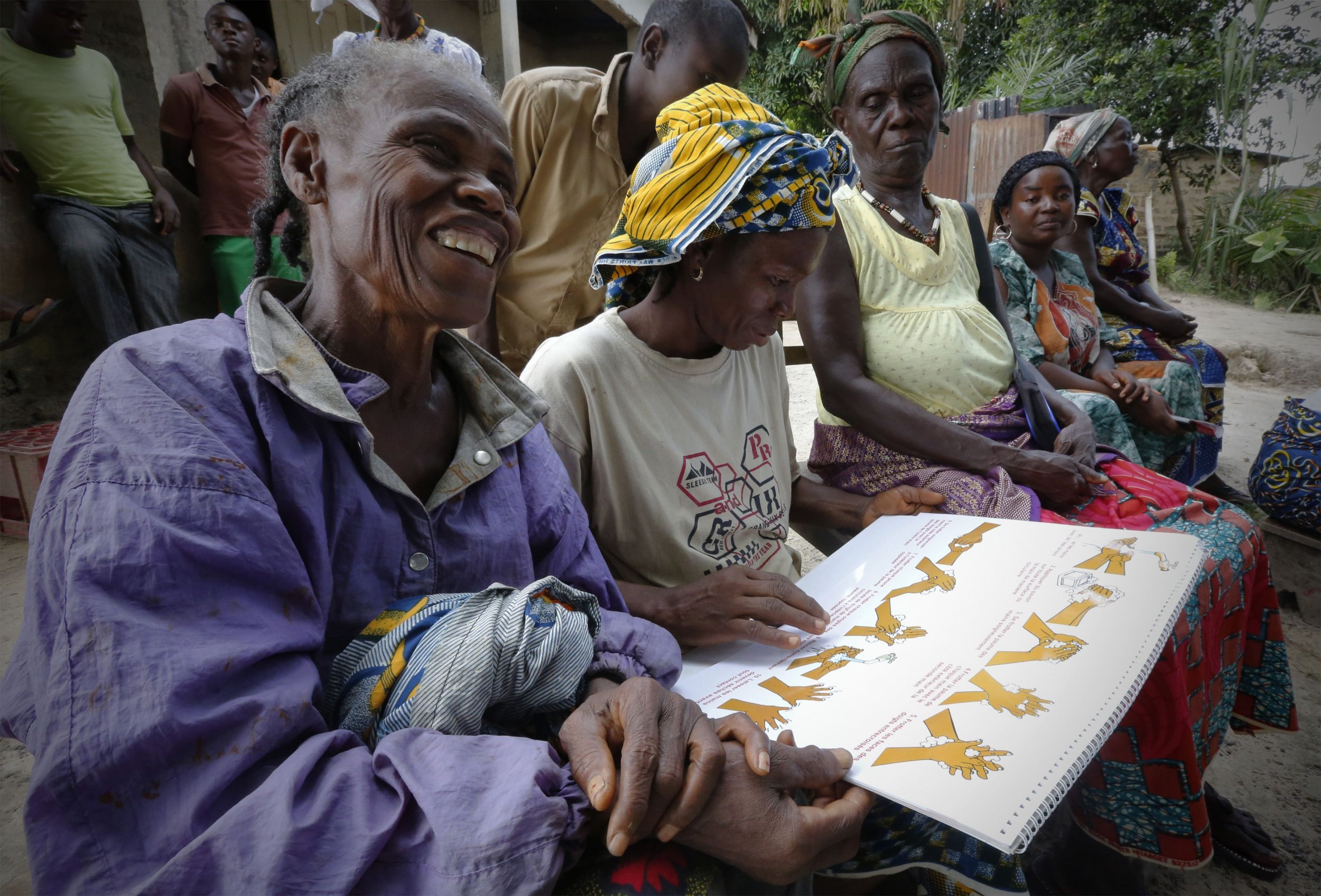 Women's health is becoming a casualty of the Ebola outbreak in West Africa, philanthropists and health advocates Barbara Bush and Melinda Gates said on Monday.
"There's 770,000 women who will give birth in the three affected countries this year," Gates said on Monday in New York City, referring to Guinea, Sierra Leone and Liberia. "The maternal death rate is going to go up because women don't want to go to clinics because they're afraid to now. We need to address that problem."
Gates, co-founder of the Bill & Melinda Gates Foundation, and Barbara Bush, former president George W. Bush's daughter and co-founder and CEO of the international health care nonprofit Global Health Corps (GHC), spoke with journalist Katie Couric on topics ranging from educating women and girls to the Catholic Church and contraception, at a women's health event titled "Better by Half."
Bush and Gates expressed their concern about the state of women's health in countries whose health systems have been overwhelmed by thousands of Ebola cases. One hospital in Sierra Leone's capital of Freetown said it has seen dwindling birth numbers as more women choose to give birth at home, according to an Agence France-Presse. In October, French humanitarian organization Doctors Without Borders closed a pediatric and maternal health clinic in Gondama, Sierra Leone, because of the risk of Ebola virus infection faced by staff and patients.
"One thing that has been missed out of the dialogue around Ebola is, we talk about it as a health issue and it is a health issue, but there's so many other repercussions from it," Bush told Newsweek on Monday. She said that despite the outbreak's beginning in March, there was a delay "in terms of Americans getting interested" in dealing with it.
"Ebola speaks more broadly to weak health systems. Ebola is something that's treatable and preventable, and we've dealt with Ebola in other countries before in a way that was much more quick and brief and allowed for many, many less lives to be lost," said Bush. To date, the outbreak has killed 5,177 people and infected 14,413.
Global health is not just about having enough trained doctors and nurses, said Bush. It's also about having strong supply chains for medicine and good education resources. Improving health systems, including logistics and IT services, is also one of the key components of the New York City-based GHC, which Bush co-founded in 2009. 450 fellows under the age of 30 have passed through the program, and the 2013-2014 fellowship class saw 106 fellows work in six countries in east and southern Africa as well as the U.S. GHC is currently recruiting new fellows.
Improving those health systems is critical to fighting Ebola, especially because there are known and effective ways to treat and prevent the disease, said Bush. Partners and ministries of health that team up with GHC report most of their health care gaps include IT services, logistics, transportation and education, she said.
"We're living in such a globally connected world that what happens in Liberia, what happens in Sierra Leone impacts the entire world," Bush said. "We have to care about what's happening in West Africa because it affects what's happening in the rest of the world."
GHC also works domestically in Newark, New Jersey; New York; Boston; and Washington, D.C., focusing primarily on urban, poverty-driven health concerns. Some of the main ones it is working on are helping people navigate health care systems and get access to health care, health care education and working with HIV patients. One in 20 people in Washington, D.C., is HIV-positive, Bush said.
Many lessons can be learned from the African countries GHC works in, Bush said, including the practice of having trained community health workers do home visits to discuss your health care needs and the medications you need to take, and even checking your fridge to see if you have enough food.
For now, "there are so many lessons to be learned from Ebola around strengthening health systems," she said. "The truth of the matter is, if we can strengthen health systems now, it will stop the next Ebola, or whatever the next disease or outbreak might be."
This article incorrectly stated that Global Health Corps had 108 fellows working in 18 countries last year. Global Health Corps had 106 fellows working in six countries last year.