WWE Superstar Baron Corbin Looks to Continue His Evolution at King of the Ring
In three short years, WWE Superstar Baron Corbin has arguably become the top heel on Monday Night RAW. From his cocky attitude to the way he evokes a reaction from the crowd, "The Lone Wolf" has become a fixture on Monday nights.
Although the top title in the company has eluded him, Corbin has been placed in high-profile matches against some of the company's legendary performers. But now, the former active general manager of RAW has a new goal in mind, winning the King of the Ring tournament.
In the past, superstars have used the tournament to not only showcase their in-ring abilities, but take their characters to the next level. "Stone Cold" Steve Austin did so after cutting his famous "Austin 3:16" promo in 1996 and Booker T transformed into King Booker after his victory in 2006.
And in 2019, Corbin looks to do the same whether the fans like it or not.
Newsweek caught up with Corbin ahead of his first round matchup against The Miz to talk about the tournament and how his character continues to evolve.
Note: This interview has been lightly edited for clarity and length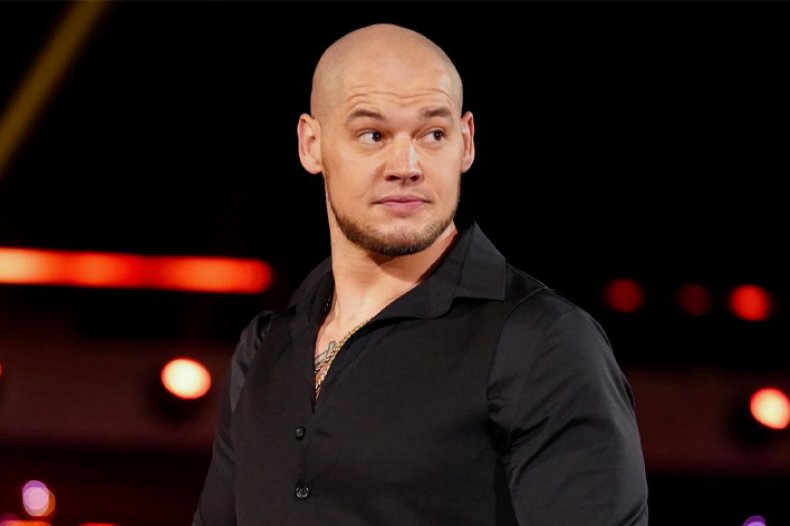 What does the King of the Ring mean to you?
It's awesome and it's an opportunity. I love the tournament style. I love back in the day when UFC did those one-night tournaments College football, we have a tournament to determine the national championship game. I love tournament style, single-elimination, it gives people a chance to show they are the best.
After Extreme Rules you went away for a few weeks and then finally came back. Do you think you're at the top of your game thanks to the break?
I'm always on the top of my game. That's what I do and how I keep myself. You have to be ready at any moment, I can get a phone call tomorrow and have to be at 100 percent to perform at the top of my level. It's the only way I can keep myself.
Some guys coming out of Wrestlemania or other pay-per-views, but I'm coming out of a very awesome feud with Seth Rollins. When you're facing the Universal Champion, you have to be at the top of your game so I like to stay that way. And going into this tournament I'm there and ready to go.
You're arguably the top heel of Monday Night RAW. How do you handle that response?
With pleasure. That's where I want to be. So if you want me to carry that on my back I'm more than happy to. I pride myself in being the best or the worst, which some people might think, with how they like my attitude or whatever. That's important to me. It's important to be relied on in a sense. I want to be a guy who they can say "hey put Corbin in, we can count on him knowing he could be the guy." Last year I think I had the second most matches in WWE, this year I've got more matches in WWE. So it's important for me to be in that place.
Your first round match with The Miz, can you talk about getting in the ring with a veteran like him?
It's awesome. We had a little bit of a go at Survivor Series when I was US Champion and he was Intercontinental Champion. We did it being on different brands so it was the first time we were in the ring together, especially one-on-one. That time I walked away the winner and this time I think it could be different. He holds a bit of a chip on his shoulder from his loss to me last year, and whenever you're in there with a veteran you always learn regardless of the outcome. He's been there for a long time for a reason. He's 10 years deep, and in this industry it's extremely hard to get 10 years. The level that he continues to stay at he has been one of the best on the mic, he's unbelievably talented. We'll see if he can handle the physicality that I'm going to bring to him.
You've been in the WWE for some time now too, and compared to some of the others in the field like Cedric, Buddy and Ali you'll be the veteran. How is that dynamic?
I'm going to help put them in their place and that's below me in the King of the Ring tournament. But really, It's important for everyone. The more competition and top-level competitors we have the more successful the WWE is. The WWE Universe gets a better show when you have guys who can elevate each other. You want to give someone who performs at their top level when they are in the ring with you and I hope I can bring that out of some people. I can do so in a few ways; I can frustrate them or make them want to prove themselves to me. A lot of these guys are small. Cedric, Ricochet, Ali, Buddy some of these guys were in 205 Live six months ago so they have a lot to prove and when you get someone of my size, stature and athletic ability they can look at it as an opportunity for themselves, and I'm more than happy to let them try.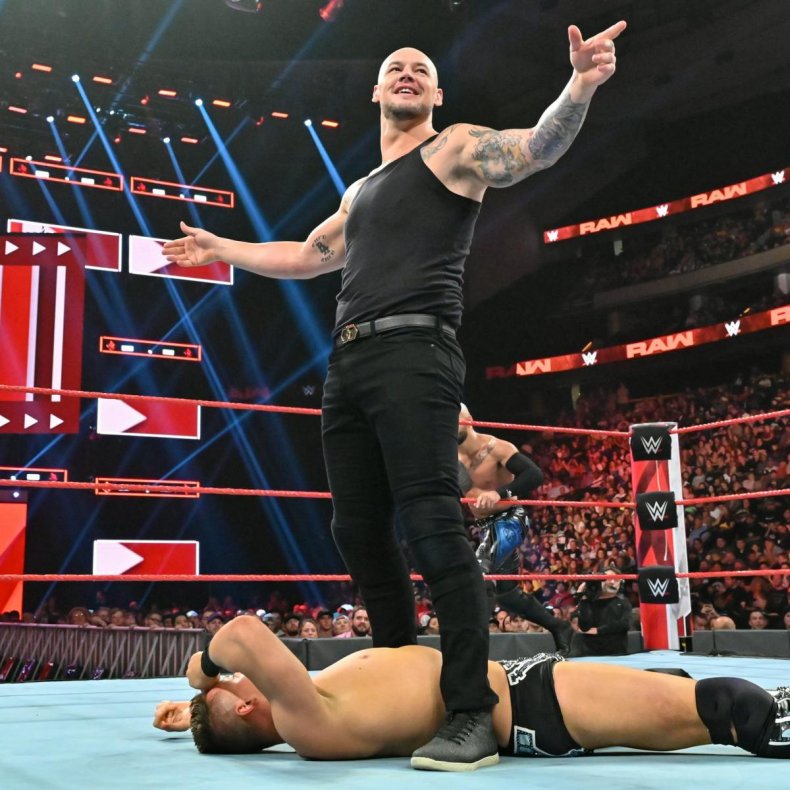 You talk about your size, athletic ability. Are those what keeps you consistently at the top of the card?
It's a part of it. Having the size, look, athleticism, strength plays into it. You still need "something." You can take a guy who is big, strong and put him out there and no one cares. You still have to have that "it" factor that people love or hate you for it.
In my case, they hate me. I continue to grow. That's what a lot of these young guys in the tournament will learn. I had a conversation with The Undertaker about "how do you know when it's time to grow? When it's time to evolve?" and I got to be in the ring with Seth, Cena, Roman Reigns, The Undertaker, and Kurt Angle You walk into those matches learning from them every single time and that's what keeps me at the top of the card and roster. I'm never settling for what I have. I want to continue to grow and adapt and some people say "I'm really good" instead of looking to get better. I'm looking to be Universal Champion that's my goal. Right now I'm building a list of accomplishments that they read off before my matches. But with King of the Ring look at the names that won it. Austin with his iconic Austin 3:16 speech, Bret Hart, Triple H Booker T, these guys are Hall of Famers and to have that on my belt will be important. I want to continue to grow and grow my accomplishments.
You mention growing and evolving. What's the one thing you learned so far on the main roster?
To be patient [laughs] that's really it. None of this comes overnight you have to grind and grind and nothing is handed to you. Sometimes I'm the guy that wants all of it now, and you're not always ready. And learning patience was the biggest key for me. You're on the road four days a week in a hotel, finding gyms finding food and it can get frustrating. You're frustrated with your performance, something you're doing or something that is out of your control. You learn to be patient that's what helped me be successful. I bide my time and get the opportunity, I seize it and run with it and then they go, "here's some more."
It must have been especially hard to be patient when you had the Money in the Bank and lost it.
I think my patience has allowed me to get where I need to be. Coming from football and boxing you're taught not to show your emotion, not to show you're frustration or you're tired. Now you want to convey these things to millions of people and I had a lot to learn. When you go to NXT you learn on a whole different stage in front of a whole different crowd. You really have to develop that patience when you get frustrated and fall behind. Getting comfortable on that microphone that took me awhile, now I feel like I can go with anyone.
Throughout your relatively short career you had "The Lone Wolf" character in NXT and then went to Constable Corbin and then active GM. Becoming King of the Ring, are we to expect another shift in character?
Imagine the power I'm going to have when I'm king? [laughs]
That Constable moniker still sticks because I still get to do my thing and when it's time to get gritty I can do that. But to me it was just a fun time to find my voice. I think that's what benefitted me the most. The physicality and in-ring stuff I feel I'm really good at that - I still have stuff to learn - but getting on the mic is a whole different ball game and to do that in front of a crowd the timing of everything from Constable to active GM got me that opportunity.
I was doing six to seven things a night whether it was backstage or in the ring with some incredible people. One night I was in the ring with Triple H, Shane, Stephanie and Vince just staring at there with them. And getting the crowd reaction I was getting was unbelievable. All of that is because of those character shifts. It's not "ok tomorrow I'm going to be this" It's just something that kind of evolved. It made me feel comfortable and they were happy with it and I continued to grow. When you do things right you get handed more. I think that was the important thing. I don't think the plan ever was for me to be GM when I became Constable. It just evolved into that and then it becomes natural, and people buy into it when it's natural.
If you become King Corbin, what will your first decree be?
I see little things that I will automatically change once I become king. But first off, I know I'm going to be intolerable for a lot of people and I love that.
I think Ricochet has "King Ricochet" on his Twitter so I'm going to make sure he changes that. Montez Ford from the Street Profits wears a crown, that's gone. There's little things that I don't want anyone being mistaken for a king when there's only one king around.
You tossed your vest during a match recently, what was the thought behind that?
I came out with the vest and shirt, but it was time to take it off and take it to another level. When I was the active GM and the Constable you really tailor yourself and appeal to the McMahons because they are the ones that write the checks, but now I'm kicking it back and being a little bit of a wild Corbin with a little more aggression. What I needed was to rip off the shirt and let loose. I think I need to be at that level to win the King of the Ring so you'll see more of that.
Looking at the rest of the field, is there anyone you would want to face to in the tournament?
I've never been in the ring with Cedric so I'd love that opportunity. There's a lot of smaller guys in the tournament like Rey Mysterio, who is one of the best of all time, who are that size and they pull out these amazing moves and I want to test myself against them. It's not just the power game, I need to have the speed and agility too so it'll take me to another level.
I'd love to battle against Samoa Joe because we haven't faced each other since NXT in Brooklyn and he got the best of me. It was one of our first big shows in NXT so I feel like I have an eye and ear there to see him in the tournament. Even on the other side, I would love to see Ali and be on the other side of the ring from him. He really came out of nowhere and he really brings something special to the table.
What are your thoughts on NXT's move to USA and would you want to pop up on the show?
I love where I'm at, but I have to always pay homage to where I came from. NXT did so much for me. When I got to NXT I have never been to a wrestling school, I've only been a fan. It got me to where I am today. I owe so much to Triple H and the coaches down there that helped me find myself in the WWE and who I am and how I do things. I owe NXT the world so I'd be more than happy to pop in and do something fun and special with those guys.
I think it's a great move for them to go to USA. It puts them on a stage where they feel they belong. I heard a lot about the guys down there and they think they're awesome so it'll be cool to see if they step up to the plate and hit it out of the park because it's real now for them. It's no longer a taped show, it's live and mistakes are made and things happen. People may not be there the next day. It takes it to a whole other level.
What do you want people want to see in this tournament and what you hope to get from it?
I hope to continue to evolve. I want my look to evolve more, that's a point for me. But right now all my focus is on King of the Ring and I'm not looking past that. I just look forward to winning it and rubbing it in people's faces every chance I get. I told my wife that this will give me a great excuse to buy an awesome pinky ring so I'm going to buy a giant diamond pinky ring to rub it in people's faces and get a chance to aggravate people. But I want people to get excited about wrestling again and with WWE. They're doing so many good things right now and its evolving with RAW having Heyman and things are changing and on Smackdown things are changing. It's an exciting time for WWE and people to get excited and love it. It's so much more fun when you go there to have a good time.
The King of the Ring tournament continues on Monday Night RAW tonight 8 p.m. EDT on USA.