WWE King of the Ring 2019 Bracket, First Round Matchups Revealed
We're a few days away from the start of the 2019 King of the Ring tournament and the WWE has released the first round matchups.
There are 16 competitors in total—eight from RAW, eight from SmackDown Live—and the multi-week tournament begins on the August 19 episode of Monday Night RAW, and likely ends at the September pay-per-view event, Clash of Champions.
The winner of the tournament will be crowned "king," which has elevated talents like Stone Cold Steve Austin and Booker T in the past.
Let's go through each matchup one by one.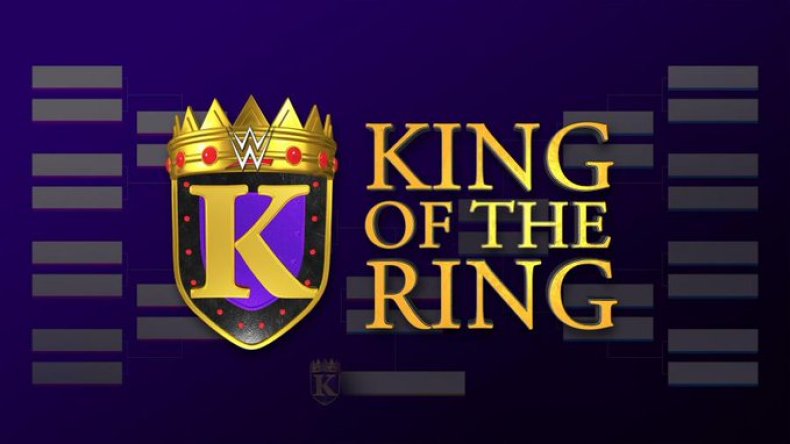 Samoa Joe vs Cesaro
Either competitor has yet to cross paths on Monday Night RAW, but both men are great in the ring and this is likely to be one of the highlights of the entire tournament—if they are given enough time.
Joe was recently involved in the "who tried to hurt Roman Reigns" storyline, but he has since been found innocent. Cesaro was last seen in the multi-man elimination battle royal, which current Universal Champion Seth Rollins won.
Ricochet vs Drew McIntyre
The first round will see Ricochet and Drew McIntyre meet for the first time in WWE. Ricochet is coming off a loss to AJ Styles at SummerSlam, while McIntyre had a hard-fought victory over Cedric Alexander on RAW after the pay-per-view.
Despite his loss to Styles, Ricochet has continued to get involved with AJ and the rest of The OC's antics. This past Monday he went in for the save when Seth Rollins was triple teamed by the faction.
Cedric Alexander vs Sami Zayn
Cedric Alexander looked good in defeat against Drew McIntyre, but his opponent Sami Zayn has had no such luck.
Zayn is in the midst of a losing streak, taking an L against Samoa Joe on RAW in decisive fashion.
The Miz vs Baron Corbin
The Miz looks to keep his winning ways going after his quick victory over Dolph Ziggler on Monday. His opponent is Baron Corbin who, after his loss to Seth Rollins and Becky Lynch at the Extreme Rules pay-per-view event, has not been on WWE television.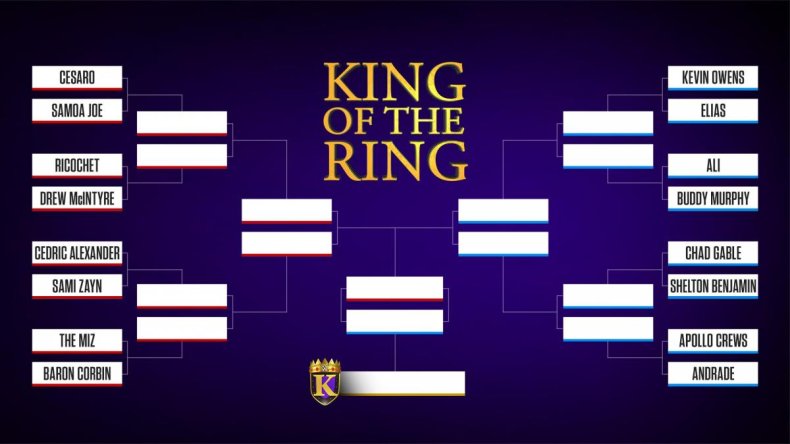 Kevin Owens vs Elias
Kevin Owens is probably the biggest face on SmackDown Live right now and his first round opponent is Elias, who has aligned himself with KO's nemesis Shane McMahon.
The two have fought in the past, but with Shane likely watching, will Owens be able to get over the current 24/7 Champion?
Ali vs Buddy Murphy
Buddy Murphy had the match of the week against Roman Reigns on SmackDown Live. Although he lost, Murphy showed the WWE Universe why he was known as "the best kept secret."
Murphy will go up against Ali in the first round of the tournament. Both men are very familiar with each other, going head-to-head multiple times on 205 Live.
Chad Gable vs Shelton Benjamin
Chad Gable and Shelton Benjamin were a former tag team before Benjamin turned on him. Gable has moved between SmackDown and 205 Live recently, while Benjamin has been shown in strange backstage segments where he doesn't talk.
Both men go into their match with history and some grudges
Apollo Crews vs Andrade
Apollo and Andrade had a mini feud a few weeks back with "El Idolo" getting the best of Crews.
The two will revisit their rivalry in the first round, and you just know Andrade's manager Zelina Vega won't be far behind.
Who do you think will win the first round matches of the King of the Ring tournament? Let us know in the comments section below.