Attorney General William Barr is set to receive a National Catholic Prayer Breakfast accolade on Wednesday commending his service to the church, while members of the clergy continue to grapple with attacks against Democratic presidential candidate Joe Biden among their ranks.
Barr is to be given the Christifideles Laici Award, which was created in 2019—making him only its second recipient.
According the National Catholic Prayer Breakfast website, the award reads: "In Honor and Gratitude for Fidelity to the Church, Exemplary Selfless and Steadfast Service in the Lord's Vineyard."
The move has been criticized by some figures among the Catholic community, with the Association of U.S. Catholic Priests calling for the decision to be reversed.
"Specifically, we consider Mr. Barr's recent decisions and actions to be abhorrent in the context of Catholic faith. We consider especially scandalous his decision to begin again federal executions after 17 years of moratorium," a statement from the group read.
"Executions are clearly not pro-life."
The decision to give the award to Barr comes amid a dispute among Catholics over criticism of Biden, with some members of the clergy having taken aim at him due to the Democratic Party's general support of abortion rights.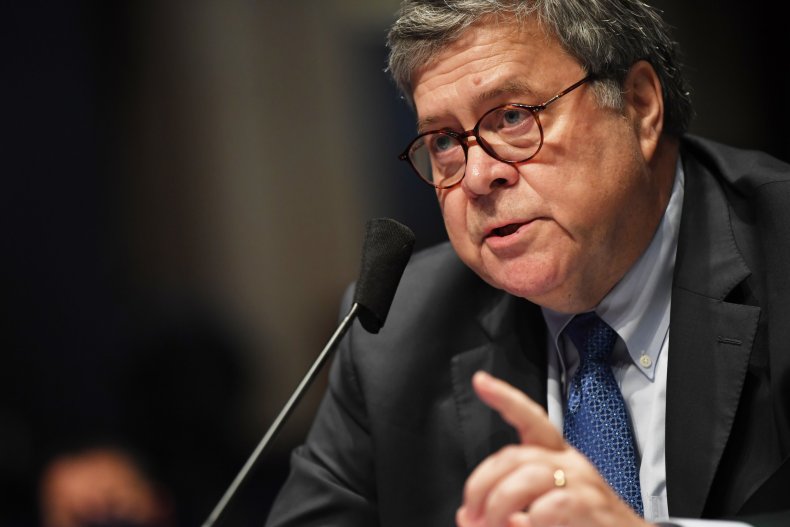 American Jesuit priest and Vatican consultant, Father James J. Martin previously urged Catholics against the suggestion that it was sinful to vote for Biden.
"Dear friends: I'm seeing more priests saying that voting for Joe Biden is a mortal sin. It is not. It is not a sin to vote for either Mr. Biden or Mr. Trump. Nor is it a sin to be Democrat or Republican," he said, following criticism of Biden, who is a Catholic himself.
Martin previously told Newsweek no candidate could "ever fully express all Catholic teaching."
"Bishops, priests and members of religious orders are not supposed to endorse any candidates. And the church itself never endorses, because no one candidate could ever fully express all Catholic teaching. For example, in general the Democrats support abortion, but the Republicans support the death penalty. Both are against church teaching," he said.
"Catholics are called to consider the Gospels, church teachings, and then vote the way their individual consciences demand. As Pope Francis said, the church is called to form consciences, not replace them."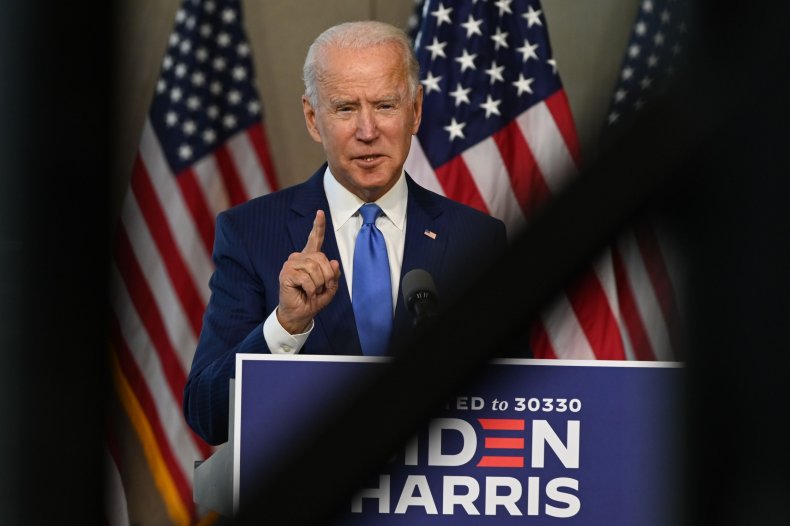 In regards to criticisms of Biden from within the Catholic community, he said it appeared this might have reduced somewhat, telling Newsweek: "It does seem that the criticism of Mr. Biden's Catholicism has lessened, but that may simply be the news cycle moving on to other topics."
Martin is not the only high-ranking Catholic to defend people voting for Biden, with Cardinal Joseph Tobin, Archbishop of Newark previously stating: "I think that a person in good conscience could vote for Mr. Biden.
"I, frankly, in my own way of thinking have a more difficult time with the other option."
The comments from Martin to Newsweek came after a video message from James Altman of St. James the Less Roman Catholic Church in La Crosse previously said that those who vote for the Democrat face going to hell.
"You cannot be Catholic and be a Democrat. Period. Their party platform absolutely is against everything the Catholic church teaches," he said.
This message was later endorsed by Bishop Joseph Strickland of Tyler, Texas.
Other members of the clergy have also questioned Catholics voting in such a way, while a Catholic voting group earlier this year pumped $9.7 million into campaign ads alleging Biden shows a lack of support for Catholic issues.
CatholicVote President Brian Burch said in a news release at the time:
"Joe Biden's record makes clear he will not protect our Catholic values or defend our way of life.
"For Catholics who cherish the Faith and their freedom to live it, a Biden presidency represents an existential threat."
President Donald Trump has also taken aim at Biden in regards to religion, accusing him and Democrats generally of being "against God."
Despite these criticisms of Biden, an EWTN News/RealClear Opinion Research poll found 53 percent of voters who identified as Catholic asked said they intend to vote for Biden, compared to 41 percent for Trump. The polling saw 1,212 Catholics who said they definitely intend to vote asked between August 27 and September 1. Its results have a margin of error of plus or minus 3.01 percent.
Newsweek has contacted the Biden campaign, the Justice Department, and the groups and members of the Catholic church mentioned for comment.
Updated 09/22/20: This page was updated to include further comment from James Martin.