Is Barron Trump an Arsenal Fan?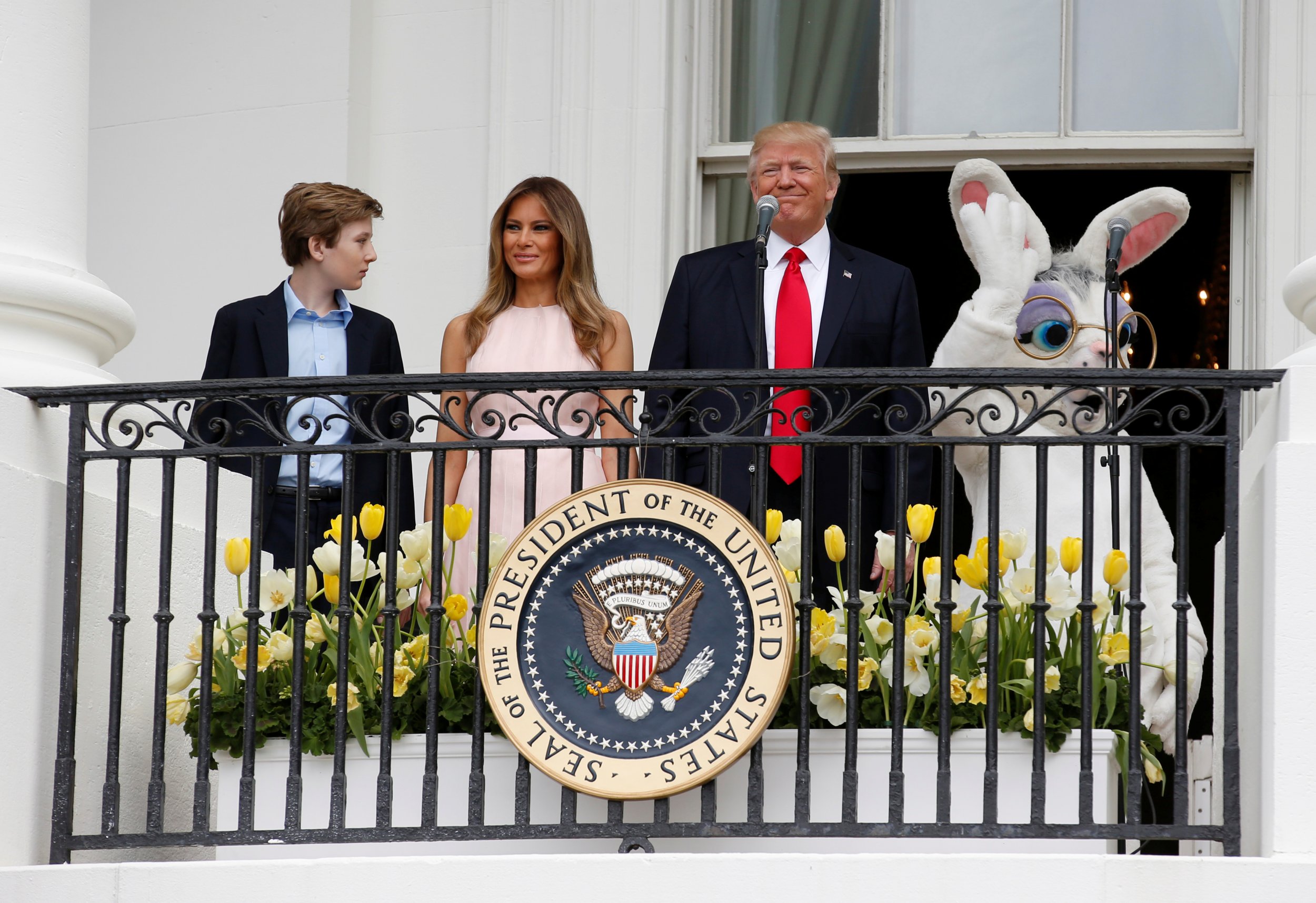 At the head of the queue for incongruous things you probably never knew before Wednesday April 19 — Barron Trump is an Arsenal fan, apparently.
President Donald Trump's youngest son was pictured on the White House South Lawn during the annual Easter Egg Roll in Washington D.C. on Monday.
The 11-year-old was sporting Arsenal's distinctive red-and-white kit for a kickaround during which he met players from Major League Soccer (MLS) franchise D.C. United, according to the Washington Post.
"He was very knowledgeable about soccer, knew about D.C. United and was interested to know more," D.C. United forward Patrick Mullins said of Barron in quotes reported by the Post. "Little kid to have a passion for the game and to be knowledgeable and have a conversation with us, it makes me feel good about kids growing up playing the game."
"We're going to win so much you're going to get tired of winning," was one of Trump's famous quotes from the 2016 election race.
In light of that, it's hard to believe Arsenal would have been the first-choice club for his son. The North London team was beaten 10-2 on aggregate by Bayern Munich at the last-16 stage of this year's Champions League, and lies a distant 18 points off the top of the English Premier League.
Arsenal's majority shareholder, American Stan Kroenke, backed Hillary Clinton for the presidency last year according to City AM. Barron would have been on friendlier territory in a Manchester United shirt—according to the Daily Telegraph, Manchester United director Edward Glazer gave £45,000 to Trump's campaign.
Trump himself has a strange connection to English football, having helped make the draw for the 1992 League Cup quarterfinals at Trump Tower in New York City.