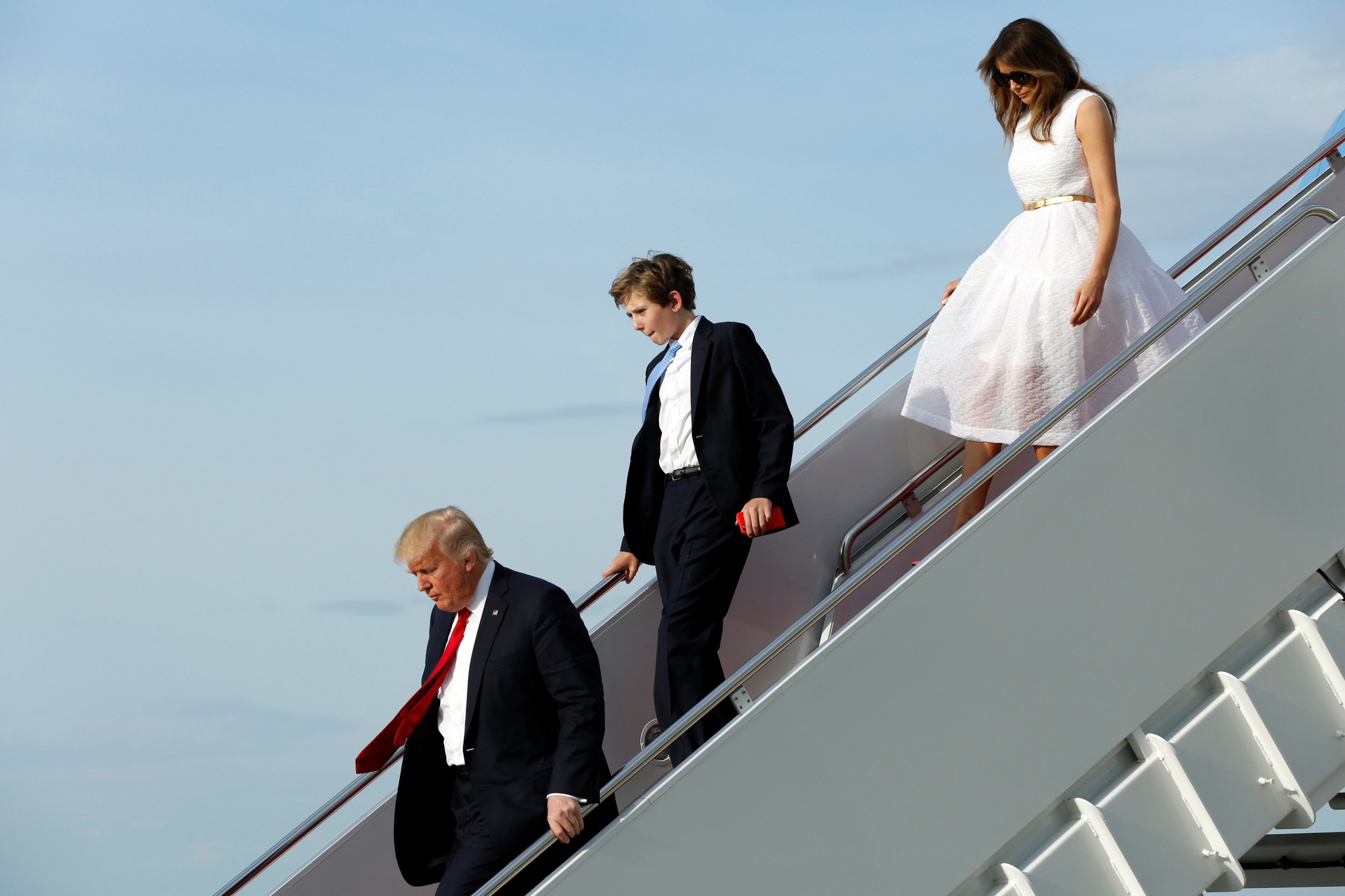 Barron Trump and his mom, first lady Melania Trump, are finally moving from New York City to Washington, D.C., to live with the president. But given the location of his new school, 11-year-old Barron will still be spending a lot of time apart from his father.
Melania Trump announced this week that Barron will head to St. Andrew's Episcopal School in Potomac, Maryland, in the fall.
Related: Where Is Melania Trump? First lady to join president on first foreign trip
"It is known for its diverse community and commitment to academic excellence," the first lady said in a statement to Town & Country. "The mission of St. Andrew's is 'to know and inspire each child in an inclusive community dedicated to exceptional teaching, learning, and service,' all of which appealed to our family."
The catch? St. Andrew's is about 15 miles from the White House, and driving there in light traffic takes just over a half hour, The Washington Post reported. That means he'll spend about an hour commuting every day.
This could signal that the first lady and first son intend to continue keeping their distance from President Donald Trump. The duo decided to stay in New York after the tycoon's election, so Barron could finish out the school year, despite criticism that their security detail cost up to $145,000 a day. And several stories claimed the mother and son were postponing their move because of Melania Trump's relationship with Donald Trump. The internet is full of commentary on their marriage: that the first couple sleeps in different beds, that there's a "wall" between them, that he doesn't hold car doors open for her and so on.
Previous presidents who had young children in office, like Barack Obama and Bill Clinton, sent their kids to a much closer institution: Sidwell Friends School. It's also a private school in Maryland, just like Barron's, but it's only 4 miles from the White House.
Before that, Amy Carter attended Thaddeus Stevens Elementary School, just about a mile away, then Rose Lees Hardy Middle School, about 3 miles away, according to The New York Times.
In any case, though his dad is under a microscope, Barron should enjoy a bit of privacy when he starts at his new school. The president has insisted on it.
"It is a longstanding tradition that the children of presidents are afforded the opportunity to grow up outside of the political spotlight," the White House said in January. "The White House fully expects this tradition to continue. We appreciate your cooperation in this matter."