Where Is Melania Trump? First Lady to Join President on First Foreign Trip to Israel, Saudi Arabia and Italy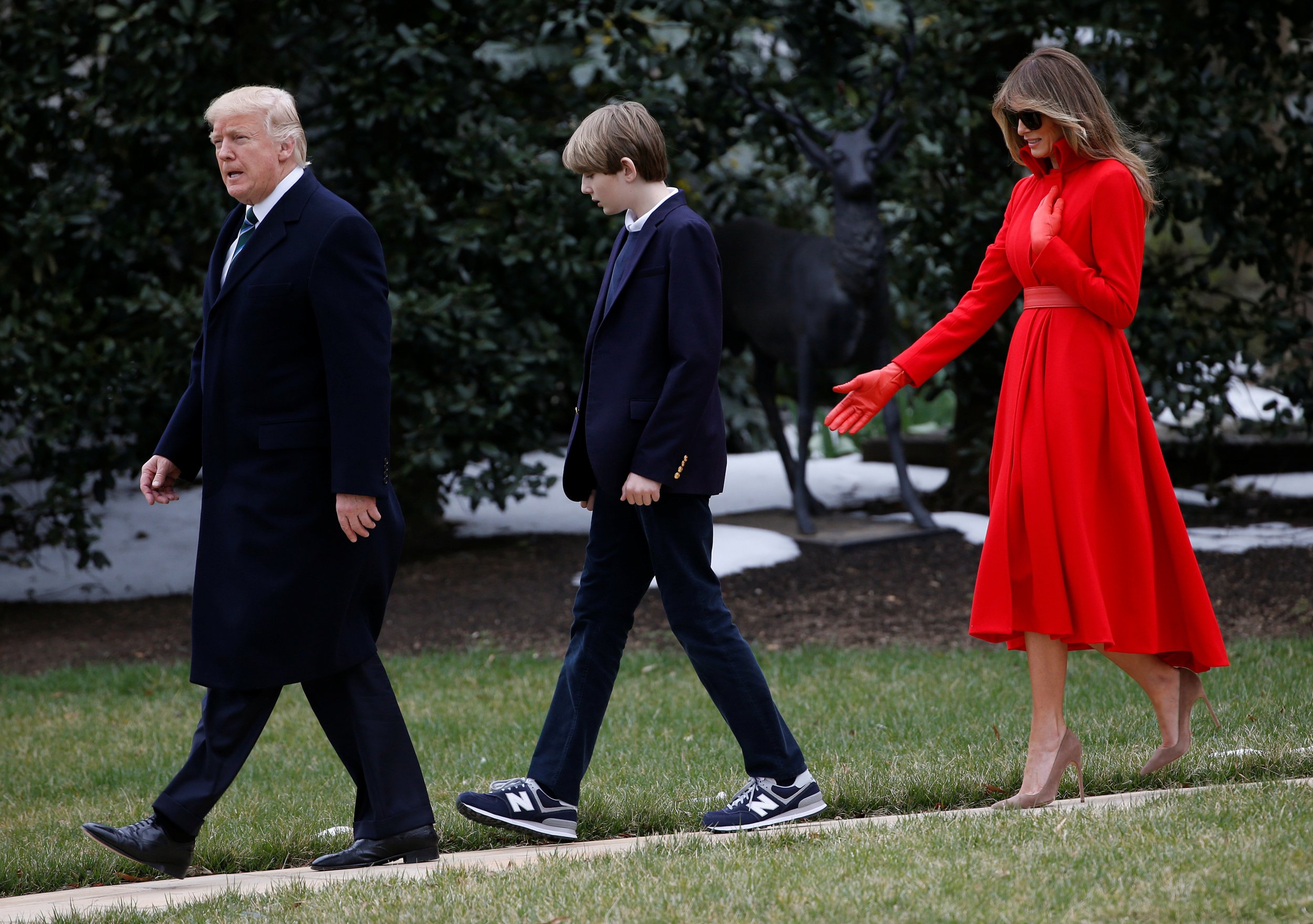 First lady Melania Trump, who has spent most of her time apart from President Donald Trump since he was inaugurated in January, will be at her husband's side when he takes his first formal visit abroad in a few weeks.
A spokeswoman for the first lady confirmed the ex-model's participation to the Washington Examineron Tuesday, saying that "of course she will be joining her husband for the entire trip" and "will be making several public appearances."
The itinerary, as revealed earlier this month, will include stops in Saudi Arabia, Israel and Italy. The president will meet with King Salman bin Abd Al-Aziz, President Reuven Rivlin, Prime Minister Benjamin Netanyahu, President Mahmoud Abbas, President Sergio Mattarella and Pope Francis before heading to Brussels for a NATO summit and Sicily for G7, according to a news release.
The first lady's long-term schedule, however, remains murky.
After the election, she made headlines by saying she didn't plan to move to Washington, D.C., yet because her son, Barron, needed to finish out the school year in New York City. Although several rumors have suggested otherwise, White House sources recently told NBC News the move was coming "sometime this summer," likely after June.
In an interview with Bloomberg, the president said the family was "all set" to move and that Barron just got "into a good school," but Melania Trump's office has not publicly confirmed the timeline.
"Mrs. Trump is honored to serve this country and is taking the role and responsibilities of first lady very seriously," adviser Stephanie Winston Wolkoff told CNN in February. "It has only been a short time since the inauguration and the first lady is going to go about her role in a pragmatic and thoughtful way that is unique and authentic to her."
In her husband's first 100 days, Melania Trump has hung out with the partners of six foreign leaders, helped put on the Governors Ball and Easter Egg Roll, made a speech for the International Women of Courage ceremony, visited Walter Reed National Military Medical Center and read to children at a hospital, according to USA Today.